Star Showroom – Huws Gray St Helens
With an extensive door showroom opened in 2016 that's now the biggest JB Kind door showroom in the UK (after JB Kind's own head office of course!) and nearly 25 years of experience selling JB Kind doors, it's an open and shut case when it comes to door sales for merchant giant Huws Gray.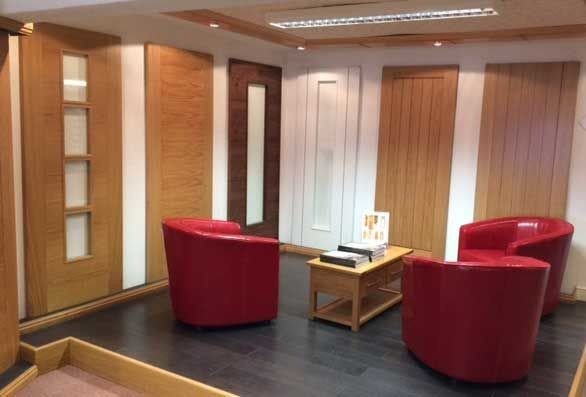 With 62 branches throughout Wales, Lancashire, Shropshire, Staffordshire and Cheshire, Huws Gray certainly knows what makes good business sense, and their refurbishment of their recently acquired St Helens branch to house a stunning 50 door JB Kind door showroom has certainly boosted the firm's bottom line since its completion in Autumn 2016.
Huws Gray St Helen's Branch Manager Carl Ford said:
"We chose JB Kind to supply the door showroom because they have an excellent range of door designs, from the traditional to the modern, plus we have a good working relationship with the company, dating back many years.
"When we were planning the showroom we spoke to JB Kind and they advised us what doors, in their experience, would sell well in our Lancashire location."
And it turns out that the combination of a stylish door showroom, excellent customer service and some seriously suitable doors for the local area means that the Huws Gray St Helens branch has experienced a significant increase in turnover.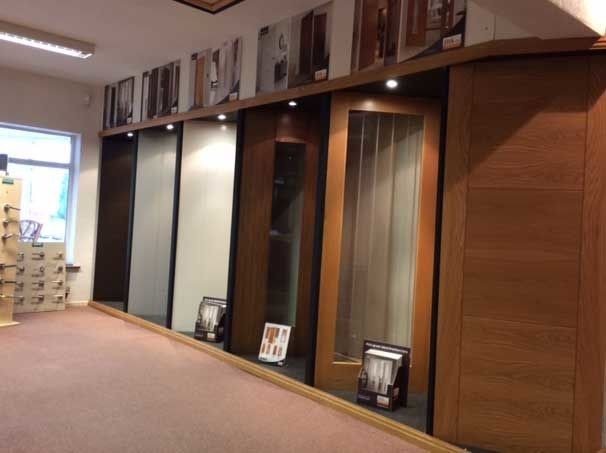 Carl continues:
"In the first three months the new door showroom was open we nearly doubled our previous door sales turnover, which really speaks volumes.
"I am very proud of our new showroom and I feel it will go from strength to strength. I am confident that in due course, the St Helens branch will become the number one Huws Gray branch for door sales and the first choice company for doors in the local area."
Certifications & Memberships