Internal Fire Doors You Can Count On
At JB Kind we take internal fire doors very seriously and spend a lot of time and effort to ensure that we supply one of the most comprehensive fire door ranges in the UK.
What are Fire Doors?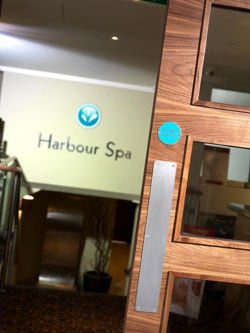 Fire doors play an important role in saving lives and building regulations specify where they need to be fitted in residential and commercial property settings.

Thankfully fire doors do not have to look functional or boring and the good news is that all of our internal door ranges offer an FD30 (fire door 30 minutes) option. Plus, we have glazed fire doors available from stock and can make bespoke fire doors to our customers' specifications.

Understanding fire doors can become quite complicated and to help explain the subject further, we've created some easy to digest Key facts about fire doors.
Take a look below to see which fire door options are available by range. We've created two 'At Glance Guide' tables that show the options for both solid and glazed FD30 fire doors. Identifying whether fire doors are available from stock or can be ordered through our Bespoke Options service.
Building Regulations for Domestic Internal Fire doors
For those undertaking a new build or renovating a property, there is a possibility that you may require some fire doors in the house.
The architect involved with the project will be able to clarify if and where fire doors need to be fitted. Domestic fire doors are required if an internal door leads into an integral garage or if a property has three or more storeys, including loft conversions.
For more detailed information download our fact sheet Fire Doors and Building Regulations and also refer to Building Regulations Approved Document B – Fire safety: Volume 1 – Dwelling Houses
Fully Accredited Fire doors: BS 476 pt22 or EN1634-1:2000

All of our fire doors are fully accredited and tested in accordance with either BS 476 pt22 or EN1634-1:2000. In addition, many of our fire doors are certificated by Warringtonfire and are identified by 'Certifire FD30 Fire door' within their product description. JB Kind's membership of the BWF Fire Door Alliance Scheme supports the promotion of third party certification.

Fire Test Assessment reports – it is essential that internal fire doors are fitted in accordance with their certification, so please call us on 01283 554197 should you require a copy of the relevant report(s).
Every year we support Fire Door Safety Week an important initiative which helps raise the importance of safely fitted fire doors in our public places. Read our blog for more information.
Fire Door FAQs
Why do fire doors need intumescent seals and where are they fitted?
Intumescent seals are an essential part of a fire door assembly, expanding to fill the gap between the door edge and frame when subjected to extreme heat. The seals are usually fitted into a door frame but can also be grooved into the door edge. Care must be taken to ensure that the correct intumescent seals, i.e. those specified in the door's Fire Test Assessment report, are fitted to ensure compliance and performance.
Can fire doors be fitted as a pair?
Yes, many fire doors can be fitted as a pair. The fire door must have been successfully tested as a pair for this to be possible – which will be confirmed in the Fire Test Assessment report, along with details of how to fit the door pair to ensure compliance and performance.
Do glazed fire doors come with fire glass?
It is best practise for a glazed fire door to be supplied pre-fitted with fully accredited fire rated glass by an approved supplier / fabricator, to ensure compliance and performance.
JB Kind are a Certifire approved door modifier and can glaze fire doors to order, ensuring compliance and peace of mind.
How many hinges are required to fit a fire door and where should they be positioned?
Usually three fire rated hinges (sometimes four) are required to fit a fire door. The size, type and positioning of the fire door hinges are confirmed in the door's Fire Test Assessment report.
How much can a fire door be trimmed?
Trimming a fire door is not advised and must be kept to an absolute minimum, so as not to void the door's fire certification. If in doubt, please refer to the door's Fire Test Assessment report.
Can fire doors be fitted in a pocket door system?
Fire door pocket systems are very specialised assemblies, and it is vital you check the validity of your chosen system before purchasing to ensure it is suitable for use with wooden doors. JB Kind's pocket door system is not fire rated.
Can a glazed fire door come with frosted glass?
Yes, frosted fire glass is available. It is usually etched or sandblasted to create a level of obscurity.
Do fire doors need special ironmongery?
Yes, fitting the correct fire rated ironmongery (hinges, overhead door closers, latches, locks, handles) forms part of the fire door's test accreditation.
Do I need fire doors in my home?
Building regulations stipulate that fire doors are required in:
A 2 storey house which has a door leading from an integral garage into the house.
A house which has 3 or more storeys (including loft conversions) must have fire doors to every habitable room off the stairwell.
---
Certifications & Memberships