FD30 Fire Door Glazing Service
Glazed FD30 & Part M (mobility) compliant fire doors
JB Kind has been glazing fire doors for many years within our joinery workshop, offering the flexibility and prompt turnaround favoured by Builders and Joiners.

Our experience and knowledge means that you can trust us to prepare your glazed fire doors to the very highest of standards.  We appreciate the importance of Fire Safety and you can be assured that we take our glazing service very seriously.  Watch our video to find out more:
Any of our Warringtonfire Certifire flush door designs can be adapted into an apertured fire door. Our in-house service is economical, offering the piece of mind and guarantee that the doors have been assembled correctly.

Flush doors with FD30 apertures must be supplied ready glazed to comply with our Certifire certification. Aperture cutting by a third party may invalidate the original door certification.
Download our FD30 Glazing Service details.
FD30 Glazing Aperture dimensions
The diagrams below show the standard aperture sizes. More aperture dimensions are available, please contact us with your requirements.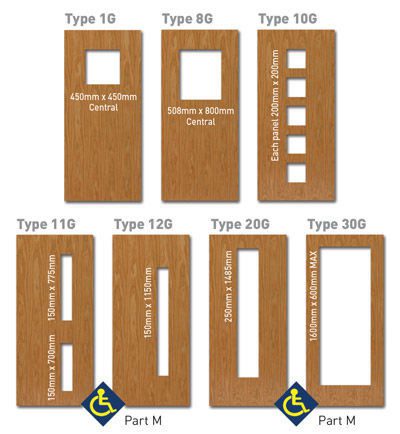 Part M Mobility
Building Regulations Part M (mobility) dictates the requirements for glazed doors in specific locations. The diagram offers general guidance but for specific information, please check Building Regulations.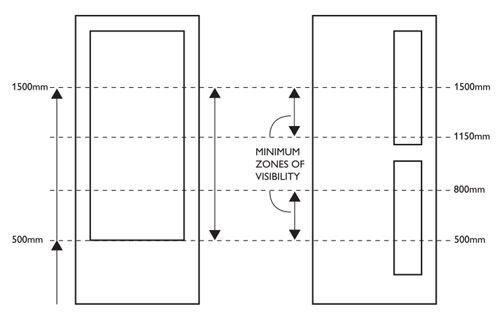 ---
Certifications & Memberships