A brief history
150 years and still going strong
JB Kind is a company that has staying power. A century and a half of staying power, in fact. Founded by John Blower Kind in 1870, our company has held true to its original values of timber excellence ever since.
Initially a joiner, John Blower Kind built up a successful Timber Merchant and box manufacturing business and stayed at the helm of the company right up until his sudden death in 1905. Follow the link to find out more about John Blower Kind and the early days of our business.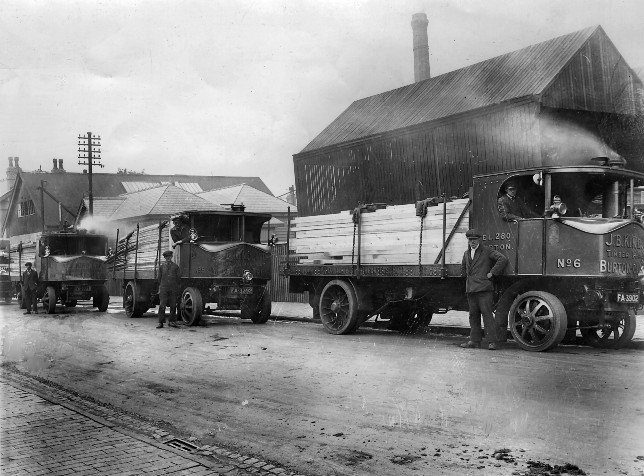 The beginning of JB Kind Ltd
Despite John Blower Kind having many children, none of them, it seems, took on the business their father started and in 1906 JB Kind was incorporated as a Limited company, as it still is to this day. Details are sketchy of the early days, but it seems that the man who had been JB Kind's 'confidential clerk' was appointed as the first managing director.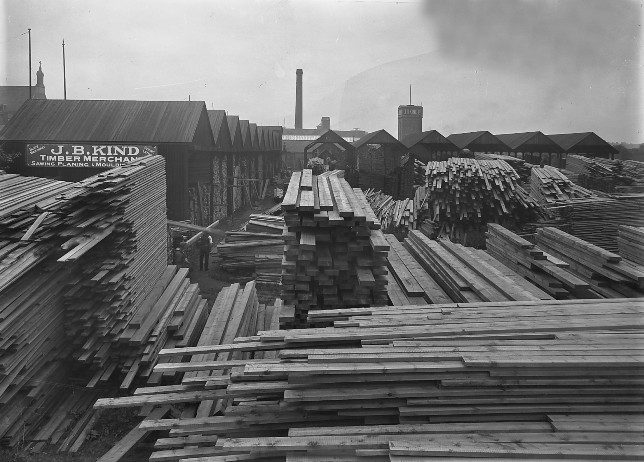 Two world wars
War was looming across Europe and JB Kind made boxes for ammunition, as well as goods for the military, a trade they carried on providing when the Second World War started a few decades later. During the first world war, the company bought Brandon Hall in Leicestershire, which had standing timber on-site and a sawmill. However, it seems the acquisition was not profitable and the hall was then sold a few years later. Box production continued and JB Kind supplied Fyffes bananas for a time. Over the years, JB Kind has worked with some well-known companies, such as local breweries, Ovaltine and Johnnie Walker.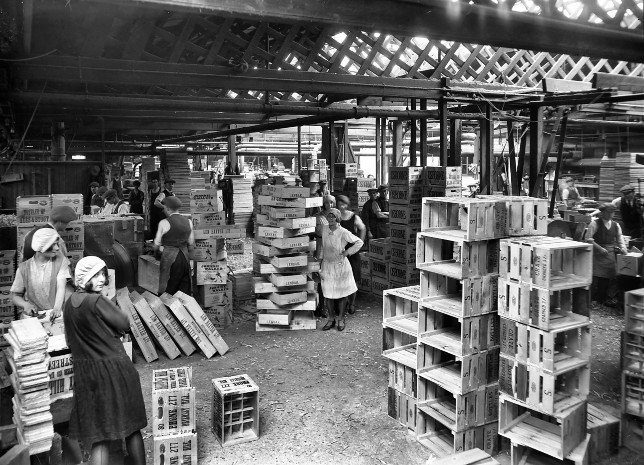 The rise of plastic
Following the close of the second world war, alternative materials were starting to appear on the market. Would the commercial advent of steel, aluminium, concrete, plastics and fibreboards force changes in trading for JB Kind? During the 1950s, JB Kind gradually stopped making boxes, moving into timber pallet making in the late 1960s. Forklift trucks were now in operation, which created a demand.

But during the 60s, bottle cases were being gradually replaced by plastic alternatives. At the same time, supplies of homegrown timbers within a reasonable distance of Burton were largely exhausted, and the company's English timber mill operation was closed in October 1969.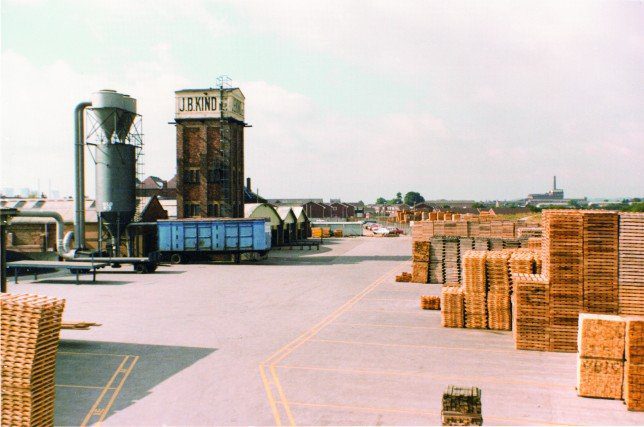 Looking to the future
What next for JB Kind? The company was looking around for business to be engaged in. It was decided to repurpose the mill buildings to manufacture specialised pallets. Having been in the trade for so long, useful connections had now been made with several industries. The gamble paid off and just a few years later, by 1974, timber sales and imports had increased by 33%.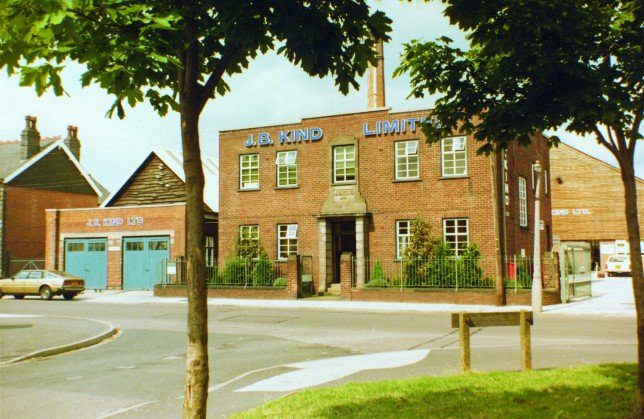 Door distribution
Over the next few years, JB Kind was operating in both pallet manufacture and in 1983 introduced its new line of business: door distribution. JB Kind's new and innovative approach introduced affordable quality door designs that had previously not been available. The latter proved so successful that JB Kind turned exclusively to internal doors in 2007 and hasn't looked back since. Now located just down the road from Burton-on-Trent, in a purpose-built distribution warehouse and head office in Swadlincote, Derbyshire.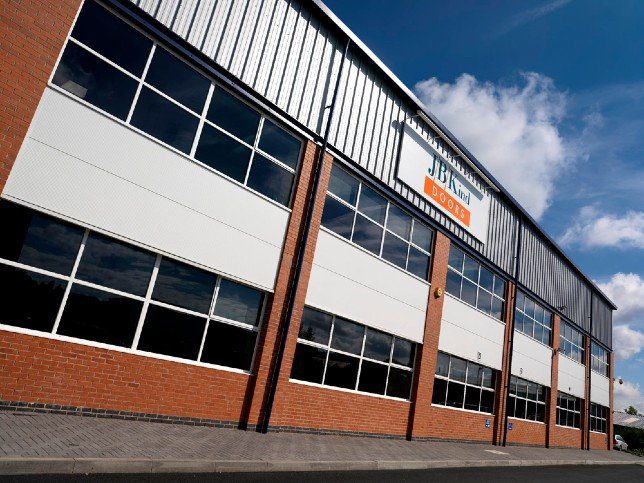 JB Kind today
In 2015, JB Kind was acquired by its management team, led by managing director James Cadman. We are proud of our company with its rich and varied history. Our founder, John Blower Kind, started it all with his passion for joinery and timber. Today, those values which he held dear stay at the heart of our company. And that's not all that's carried on through the years. We are proud, too, of the family ethos of our firm. In the 1920s, we know that JB Kind's employees like to see the fun side of life and had a football team. Today, we have an active charity committee that works to raise thousands of pounds for good causes for the benefit of the community. Some of our wackier ideas have seen us undertaking a charity walk up Mount Snowdon whilst carrying a JB Kind door!

2023 marks JB Kind's '40 years in doors' anniversary, find out more about When Doors Came to JB Kind and how the last 40 years have evolved.
From 1870 to 2023, through two world wars, a pandemic and numerous technological innovations, JB Kind have always been timber experts. Here's to the next 150 + years!
JB Kind Football Team 1927/8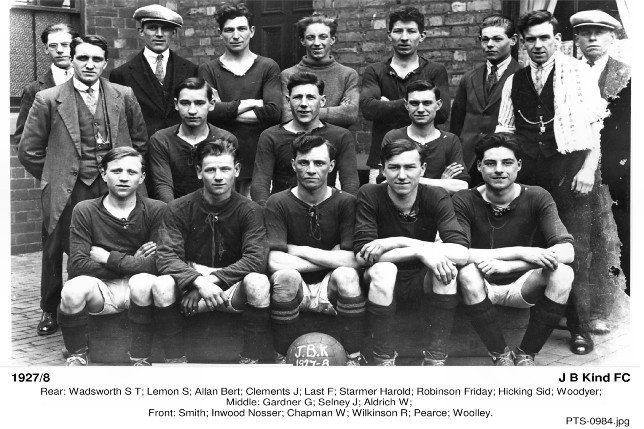 ---
Certifications & Memberships