Snowdon success: We climbed it with a door!
Finally D(oor)-Day arrived and we were stood at the bottom of Mount Snowdon hoping that our training had paid off – and thinking that all 11 of us must be just a little barmy to have agreed to hike a 6ft 6in, 30kg door up the 3,056 ft to the top of Wales' highest mountain.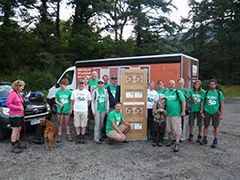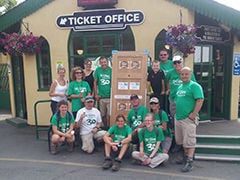 It was a warm, fine day – wonderful at seven o'clock in the morning, but a touch hot by lunchtime and several hours into our trek. Most of us had family and friends that had come along to support us, albeit a few of them quite sensibly took a ride to the top on the lovely little railway, which gave the event a real family feel.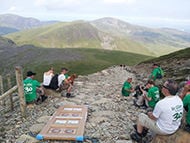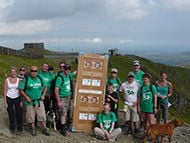 We completed the challenge in an amazing 7.5 hours, more than an hour ahead of schedule, and pretty impressive given our range of abilities and the small matter of carrying our Snowdon door! We encouraged each other and we had fantastic team spirit – the sort of camaraderie most companies can only dream of I think.
The warmth and generosity from members of the public was stunning too. We were handed donations for our chosen charity every step of the way, from bottom to top and back again. Our fundraising target was £4,000 and we've managed to raise more than £5,000 for the tremendously deserving St Giles Hospice.
The challenge wasn't completed without incident, with a few of us falling over or injuring ourselves along the way, me included. But there is no doubt that it was worth the pain, the sweating and the (still) aching limbs – it was an uplifting experience that all of us will remember forever, and St Giles will be able to help more people with cancer and serious illnesses because of it.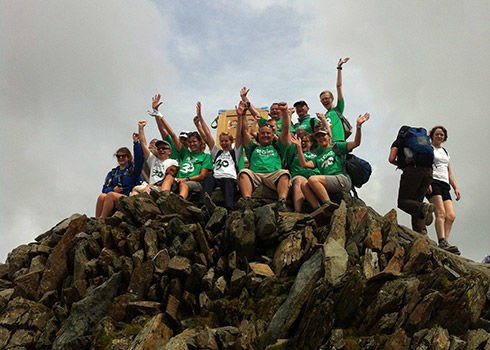 Thank you to everyone who has supported our 30th anniversary fundraising adventure, I'm off to have a think about what we can do for our fundraising challenge next year..!
Find out more about St Giles Hospice at: www.stgileshospice.com
Certifications & Memberships