Door Visualiser
Welcome to the first online UK internal Door Visualiser. The JB Kind door visualiser gives you the opportunity to see a range of JB Kind internal doors in different types of interior spaces. This innovative tool is ready to help you achieve your interior design goals.
With the JB Kind door visualiser, you can try before you buy. Not only will you be able to see a range of JB Kind doors in different types of interior spaces, but you can also experiment with alternative wall colours and floor designs.
CLICK BELOW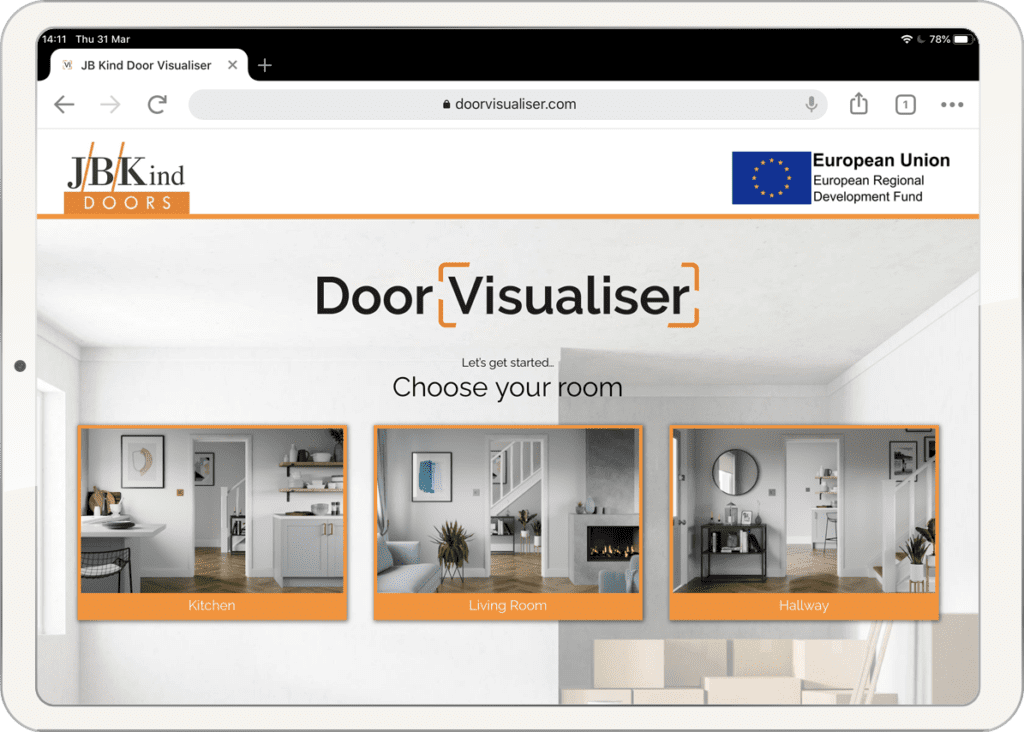 How to use the door visualiser
The door visualiser allows you to virtually position more than 70 of JB Kind's internal doors in three room types so that you can get an accurate idea of how our door designs will look in your home.
Whether you're looking for doors for your kitchen, lounge, or hallway you can simply pick a door style and colour and use the added feature to see how different floors and walls will suit the door you have chosen.
Choose your room – lounge, kitchen or hallway
Choose your door type – choose from a selection of our standard and glazed doors from our 2022 door collection
Choose your wall paint – there are a range of wall paint colours you can experiment with
Choose your floor style – find out what your chosen door will look like with different floor styles
Download your image so you can save it for later or simply click through for more product details or buy now by visiting one of our online partners
JB Kind's Doors
Over 70 JB Kind doors from our 2022 door brochure are available to try through this exciting new feature. The variety of internal doors to choose from includes both standard and glazed doors, with a selection of black, grey, laminate, oak, walnut and white doors as well as the full range of laminate designs.
With the release of our 2022 product range and the innovative internal door visualiser, home improvement has not only been made easier but also more interactive and engaging.
---
Certifications & Memberships