Pocket Doors
A pocket door system that enables your doors to slide conveniently into a wall cavity, save space, whilst looking incredibly stylish!
Easy to install pocket door kit with a rigid frame, our pocket door systems are supplied pre-assembled so that they can be fitted in half the time of other brands.

Available for both single and double door situations in a selection of sizes, almost all of JB Kind's internal doors are suitable for use as sliding pocket doors. You can also choose from a selection of pocket sliding door accessories too!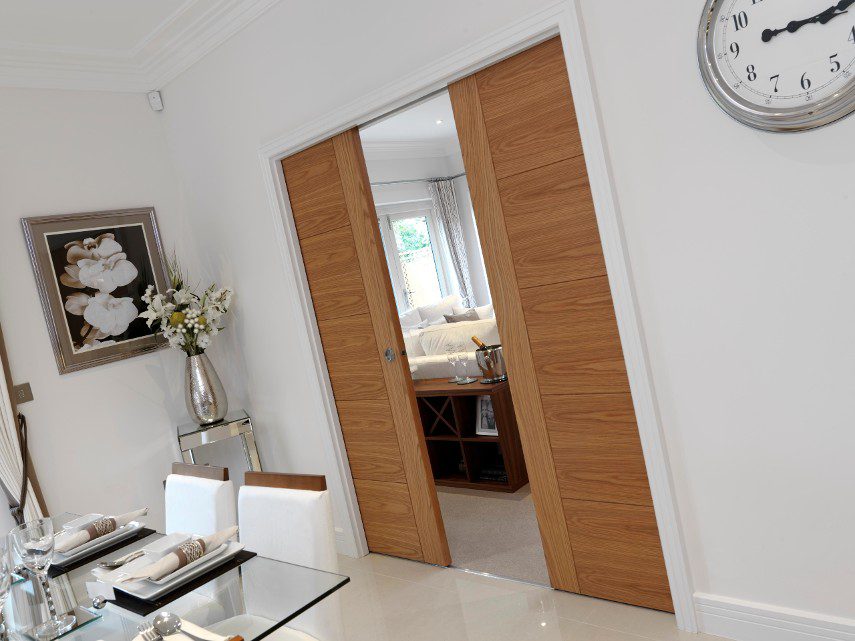 Sliding Pocket Door Systems
Understanding pocket door systems can be quite complicated, so we have put together the following information to help you on your quest to find the perfect pocket doors.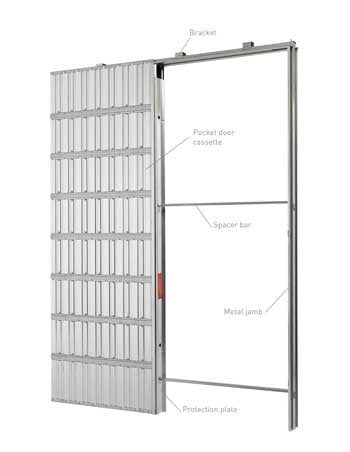 Key Features of Pocket Doors
The biggest and best reason to buy JB Kind's Pocket Door System is the fact that it is a pre-assembled pocket frame, making everyone's life easier, right up to the person installing the sliding doors.
The Pocket Door Frame is fitted in half the time of other brands with the added advantage that the doors are fitted after installation.
But these are not the only reasons why our Pocket Door System is a best seller. Click here to find out more Pocket Door features
Installing a Pocket Door Frame
JB Kind's Pocket Door System is pre-assembled taking away the stress and time with complicated pocket door kits.

With our cassette structure, pocket doors can be installed in just 5 easy steps. Click here for a guide on installing a pocket door frame.
Ordering your Pocket Door System
A step by step guide to ordering your pocket door system with JB Kind Doors.
Discover the ultimate benefits of pocket doors and the key features of sliding pocket doors. Follow the steps to be confident what you order is exactly what matches your requirements.
Pocket Door Information Guide
Download JB Kind's quick fit pocket door system guide in PDF format. Pocket Door Information Guide – pdf
Single & Double Pocket Door Systems
Interested in single or double pocket doors? Can't make your mind up? Head over to the single and double pocket door size guides for clear opening size, structural opening and finished wall thickness metrics.
Pocket Door System Accessories
Timber accessory kits are required to complete pocket door installation and include cover moulds, header covers and a jamb. Find more pocket door locks and handles here.
---
Certifications & Memberships