Contemporary Internal Doors
Take inspiration from the latest in contemporary door design
Here at JB Kind Doors we offer a large selection of contemporary and modern internal doors and are continually reviewing and introducing new and affordable styles.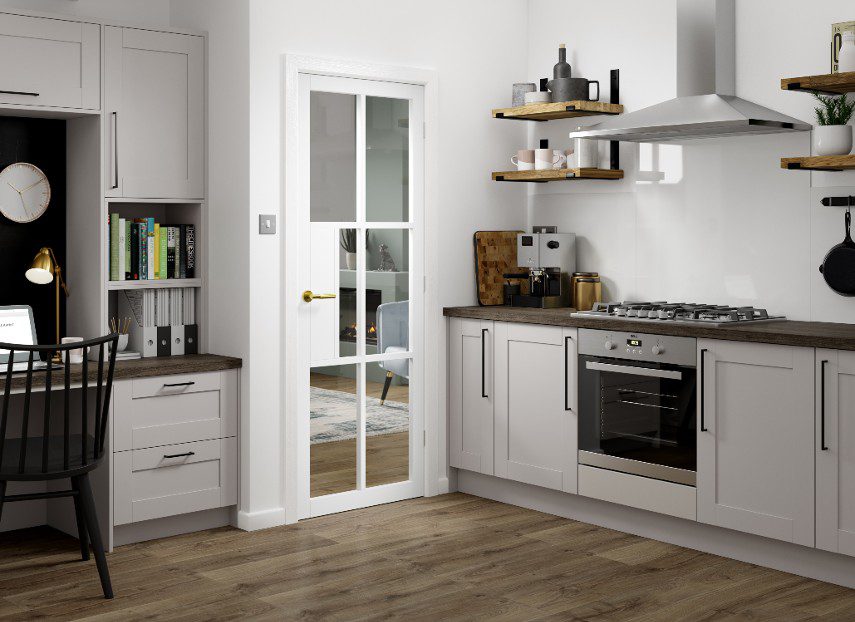 What is hot and on-trend in the world of interior door design?
Black and dark-coloured modern interior doors have been popular for a while now but only for those who were brave enough to take the plunge. Like all new fashions, it takes time for the mainstream to follow and when it comes to black doors, they're certainly following now. Take a look at the stylish black doors in our Urban Industrial range for inspiration.

Oak veneer doors are still the go-to, especially for designs like our Thames door – plus this cottage-style design is also popular in grey laminate and white primed. Beautiful walnut veneers, as well as the panelled designs in our White Classic range also add a touch of class to a home.

Finally but by no means least, gorgeous grey doors are in demand, whether light or dark. Our Laminates door range offers a selection of contemporary grey wood effect finishes in some of our most sort after styles.
Contemporary Internal Doors 
Please see below a selection of our most popular contemporary internal door designs. There are many more to choose from and you can also narrow down your search with our helpful Door Finder tool.
Choosing your modern interior doors has just got easier
The JB Kind Door Visualiser lets you match our internal doors with the colours and rooms in your house to help you find the perfect door design for your home.

---
Certifications & Memberships