Celebrating 30 years in Doors!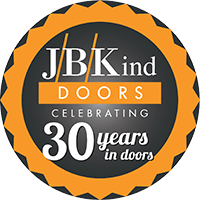 This year is JB Kind's 30th year as a wooden door specialist and its 143rd year of trading in timber. It's quite an accomplishment and something everyone here is really proud of. The longest serving employee has been here for more than 28 years and personally I've been here for seven – there's lots of us that are practically part of the door furniture!
I find that anniversaries always get you wondering about the past, and this one is no different, so I've taken a trip into JB Kind's archives to find out more about how it all began…
JB Kind was initially a timber specialist that was founded in 1870 by John Blower Kind. Back then we were timber merchants, then manufacturers of beer crates and, during both World Wars, manufacturers of ammunition boxes and other military supplies.
But the demand for wooden beer crates didn't last with the advent of plastic, luckily for us though forklift trucks were soon in operation creating a demand for timber pallets and, with our timber specialism, we took the market by storm!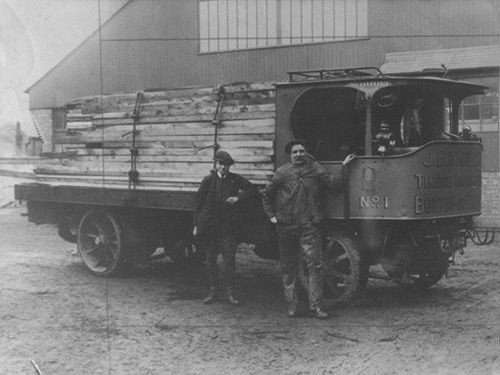 The development of the door company
It wasn't until 1983 that, as well as running our successful pallet manufacturing business, JB Kind began the door distribution division. Doors were meant to be a sideline – little did we know back then that it would be our hugely successful core business 30 years later! Perhaps we should have though, as we were the first company in the country to give doors names and not numbers, expanding their public appeal by adding themes and door ranges too.
We identified that people had started wanting high quality, aesthetically pleasing doors and we began to source new and interesting designs and veneers from across the world. In its first year our door division outperformed every other area of our business.
Today, in our 30th year, we are a leading UK supplier of high quality wooden doors and we are renowned as a quality door specialist and designer, with more than 170 distinctive door designs in our 2013 Door Collection.
All sorts of people enjoy our doors, from home owners to house builders, architects to interior designers – you'll find our doors across the UK and you might be surprised who is buying them – try football stadiums, celebrities and your next door neighbour!
JB Kind is still flourishing in today's challenging economic climate and continues to sell around ¼ million doors every year. I'm really proud of the company I work for, our strong heritage and the continued recognition we get for the outstanding products we provide. Considering doors started as a sideline, I think we've done quite well, don't you?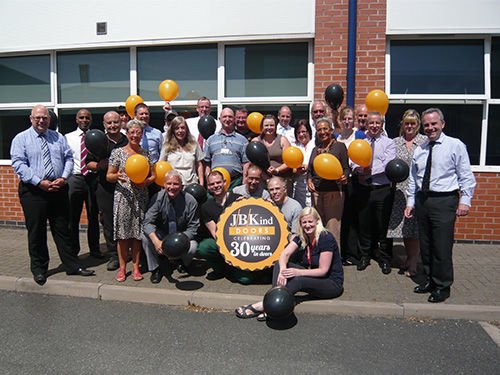 You can see more images and information about J B Kind's history here.
Do you have any celebrations you would like to share? Please leave any comments below.
Certifications & Memberships