When doors came to JB Kind
1983 was quite an eventful year! Margaret Thatcher won a landslide victory, the BBC broadcast its first breakfast programme, closely followed by rival TV AM. The £1 coin and CD were introduced but it was also the year JB Kind started selling doors!
In 1983, having already been in business for over 110 years, JB Kind was a significant pallet manufacturer and timber merchant, supplying goods to the building trade. The management at the time decided to try out a new avenue and stock some doors that could be sold locally. Timber doors fitted the portfolio perfectly and the initiative was so popular, stock supplies were increased, a larger storage facility was created and within months JB Kind were distributing doors nationally. By the end of the decade JB Kind's door division had grown considerably, becoming a significant contributor to the Company's turnover.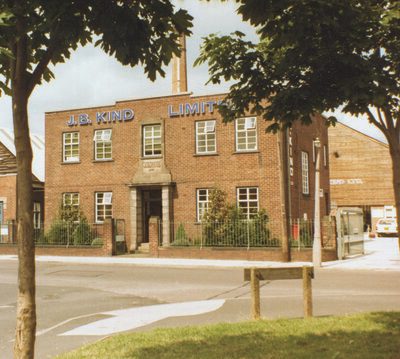 Popular doors in the 1980s
In the early 1980s there were generally three basic styles of door available. These were Sapele flush doors and Hemlock timber framed doors and plywood panel doors. By the late 1980s, white moulded panel door ranges began to make an appearance and soon became the door of preference due to their light weight and low cost. Thankfully, as we moved into the 1990s trends started to change.
Time to change and introduce luxury doors
Self-build and renovation markets began to boom! Fueled by the enthusiasm of DIY and home improvement TV shows (such as Changing Rooms), homeowners were inspired to invest their hard earned cash to create their perfect home. It was evident that the appetite for change was high, so JB Kind diversified and introduced new ranges of luxury doors.
Inspired homeowners now had a choice and JB Kind with its new ranges and styles came to the fore.
JB Kind sourced luxury veneer paneled doors in various styles and finishes, from specialist manufacturers in Spain, Portugal and Brazil. The demand for these doors grew rapidly and the business became renowned for high-quality, innovative door designs.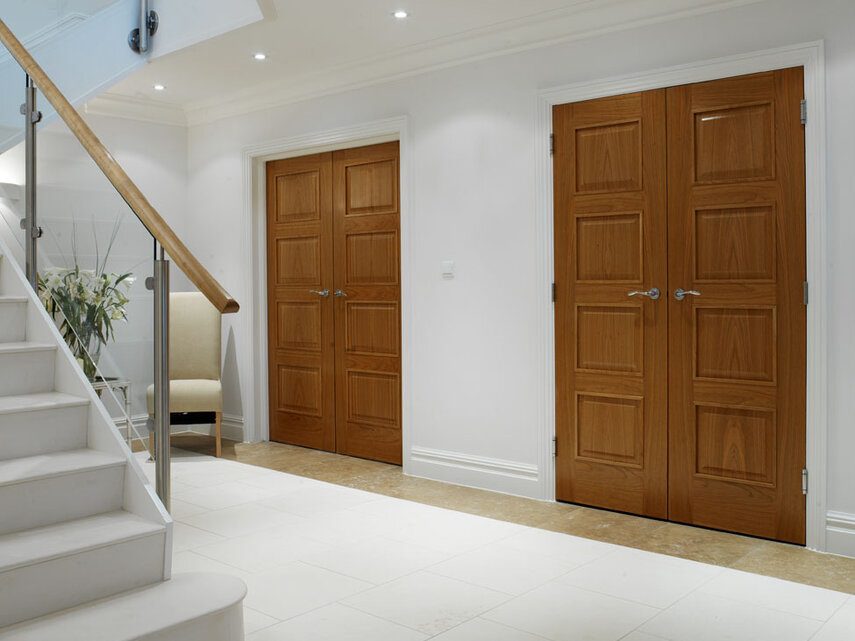 Delivering doors
With this success, a decision on the best way to distribute doors was necessary. Before 1991, JB Kind subcontracted door deliveries to local specialist logistics businesses. However, with demand increasing, investing in its own delivery fleet became more cost effective. This ensured that doors were delivered in tip-top condition. Delivering doors across the UK in fully liveried vehicles was also a great way to promote the JB Kind brand, which continues to this day.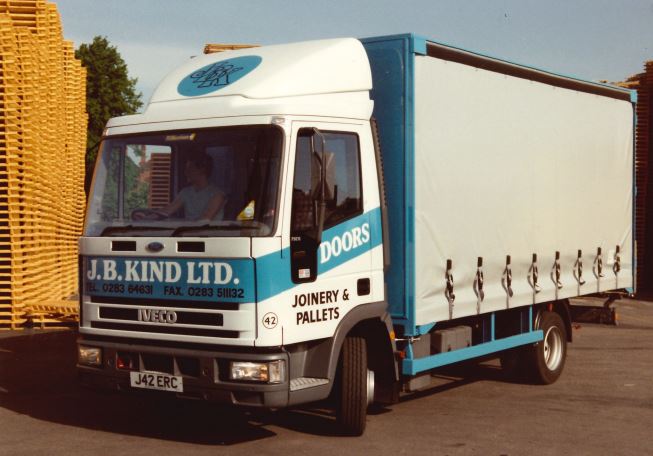 Oak cottage doors go mainstream
In 1998, JB Kind was the first door supplier to launch an oak cottage style boarded door for mainstream use in the home. It was named "Yoxall", which is a village located only a short distance from the headquarters in Burton-on-Trent. This door style has since become one of the most popular door designs in the UK. More recently, the Yoxall design has been superseded by JB Kind's Thames door.
How did the oak cottage door design come about? The team at JB Kind used its knowledge of engineered timber and veneers to develop a structurally strong door in this style that didn't bow or twist. JB Kind saw the potential and commissioned a manufacturer to produce the door, as well as investing in a fire test, thus bringing the UK market the first ever half-hour rated fire door in this style.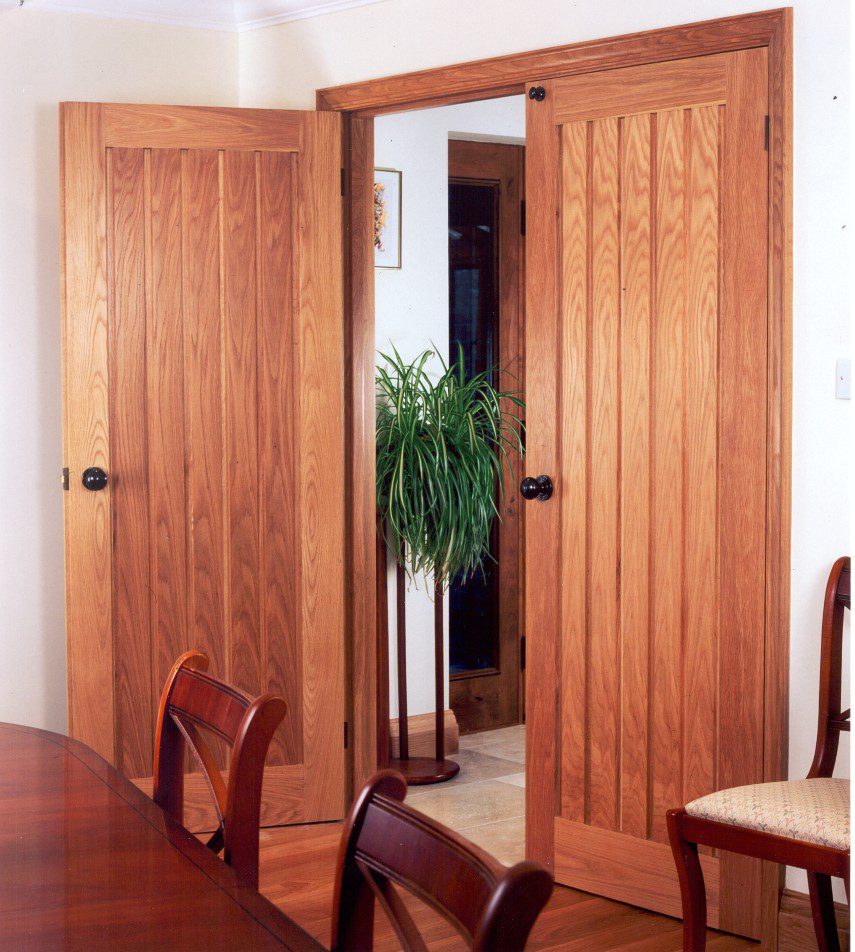 New purpose-built door warehouse
JB Kind continued to develop and introduce innovative new door styles, gaining a reputation as one of the UK's leading door suppliers.
In 2007, on the back of its success, JB Kind became solely a timber door distributor and moved to new purpose-built premises in Swadlincote, Derbyshire. So, after deciding to sell a small selection of doors in the 1980s, a multi-million pound turnover business had blossomed!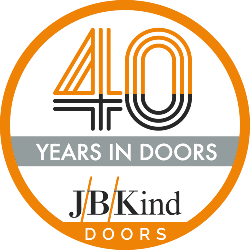 40 years in doors
Moving forward to 2023 and JB Kind are planning celebrations (inspired by a 1980s theme of course) for their '40 years in Doors' anniversary, an achievement of which the team are very proud.
The door industry has changed quite a bit and so have door fashions. Who would've known in 1983 that black doors would be the hottest door design in 2023!
JB Kind's Company history is fascinating and its ability to adapt and change with the times, is the main reason why the business is still going strong over 150 years on from its inception in 1870. A strong family ethos and desire to innovate will ensure that John Blower Kind's legacy continues long into the future.
---
Certifications & Memberships