John Blower Kind
John Blower Kind was born in 1849 to parents Jane and Thomas, a tallow chandler. One of six children, John had two brothers, Thomas Wale and Timothy, and three sisters: Mary Jane, Selina and Betsy. The family lived in Atherstone, Warwickshire, but moved to Burton-on-Trent in John's early years.
John started his professional career as a joiner. A census from 1871 shows that he was living in 51 Uxbridge Street in Burton and working as a joiner at that time. He lived with his parents and siblings, with the name of Selina listed. However, we don't know if this was his sister Selina, or his wife, who had the same name, whom he married in Blaby, Leicestershire at the age of 22. The couple had many children together, at least ten, and possibly up to 16, some of whom sadly died at a young age.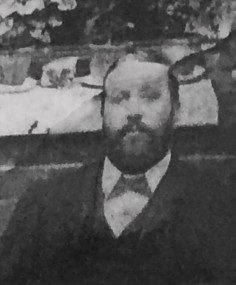 From joiner to timber merchant
John then became a timber merchant. In 1891, when he was 42, he was living at 156 Shobnall Street in Burton-on-Trent with his wife, ten children and a servant. Called St Margaret's House, he may have built it himself.
In 1893 he joined the Royal Sussex Lodge 353, as a freemason, having previously been a member of Lodge 887 at Leigh Birmingham. Shobnall Street was our company's base for many years before it moved to its current premises in Swadlincote, Derbyshire.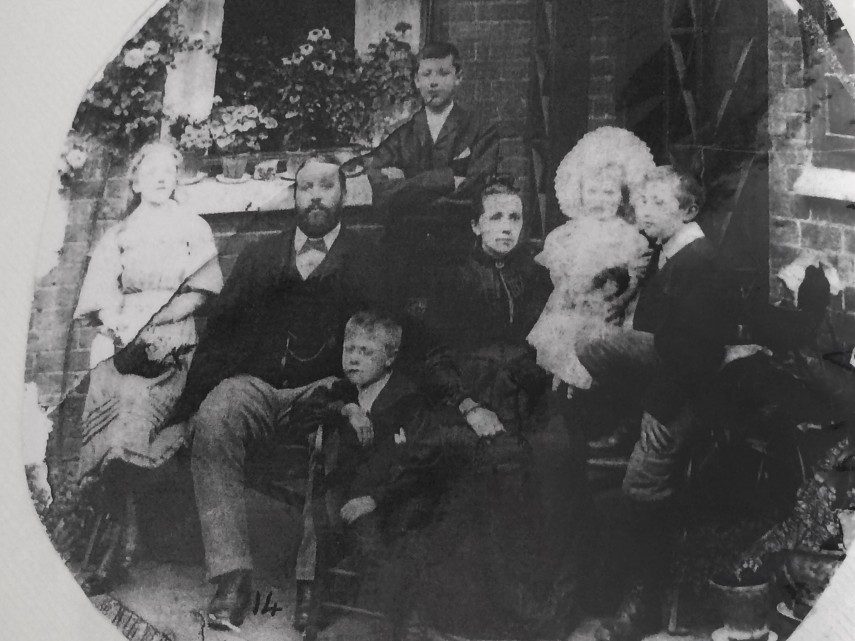 The dawn of wooden box production
Shortly after the dawn of the 20th century, in 1901, John was still living in Shobnall Street. Now aged 52, he shared the home with his wife Selina and nine children, and it seems that three of his four sons still living at home had followed their father into the timber merchant trade. A two-storey sawmill stood next to the house, which included stabling for three horses. Both English timbers and foreign softwoods were milled here. Around the turn of the century, another sawmill had been built across the road, which was an open structure with a Belfast roof. Later, this was destroyed by fire. A boiler house and engine room were built alongside it.
Now John Blower was producing wooden boxes, and, later, beer crates. The first order was for 50 cases for Wilkinson Country Stores. The sawmill next to the house was converted into a box mill, the ground floor of which was for machining with assembly on the first. The box making plant machinery was bought from a company in Manchester that had ceased trading. Several men moved from Manchester to Burton, working mainly seasonally. Then local men began to be trained and the movement from Manchester ceased.
A timber drying stove stood between the saw and box mills, on land previously used as a garden by George Hodges, founder of the construction company Hodges which still trades in Burton to this day. John was friends with George, a stonemason, and the pair enjoyed the same brand of beer when they shared a pint or two together. Indeed, John had a reputation as something of a drinker and his favourite pub was The Prince Alfred.
Death of John Blower
Shortly afterwards, by 1904, John had built a house, 'Highfields', on Field Lane in Horninglow, where the family moved. It's likely the house is now demolished. But only a year later, on the 11th March 1905, he died aged 57, suddenly, in a chair. His death certificate put his passing down to "acute bronchitis". His funeral was held at New Street Baptist Church, of which John had been a trustee, and he was buried at Stapenhill Cemetery. Members of the Royal Sussex Lodge attended the service, as well as his good friend George Hodges.
Finding the face of our founder
We have some wonderful images showing how our business has developed over the years, but one piece of the jigsaw was missing – we did not have a picture of our founder: John Blower Kind. We sent out an appeal in August 2020 to Find the Face of JB Kind and in November 2022 his great, great grandson emailed us with a copy of the much sort after photo We've found the Face of our Founder.
---
Certifications & Memberships