We've finally found the face of our Founder!
John Blower Kind's image is located, thanks to his great, great grandson
It's been years of searching through our archives, local historical society records and industry information to find the face of our founder and – finally – the search has paid off! After putting out a plea in August 2020 to anyone that might have, or know the whereabouts of, an image of JB Kind's Founder, John Blower Kind, in November 2022, our Founder's great, great grandson read the article on our website and got in touch!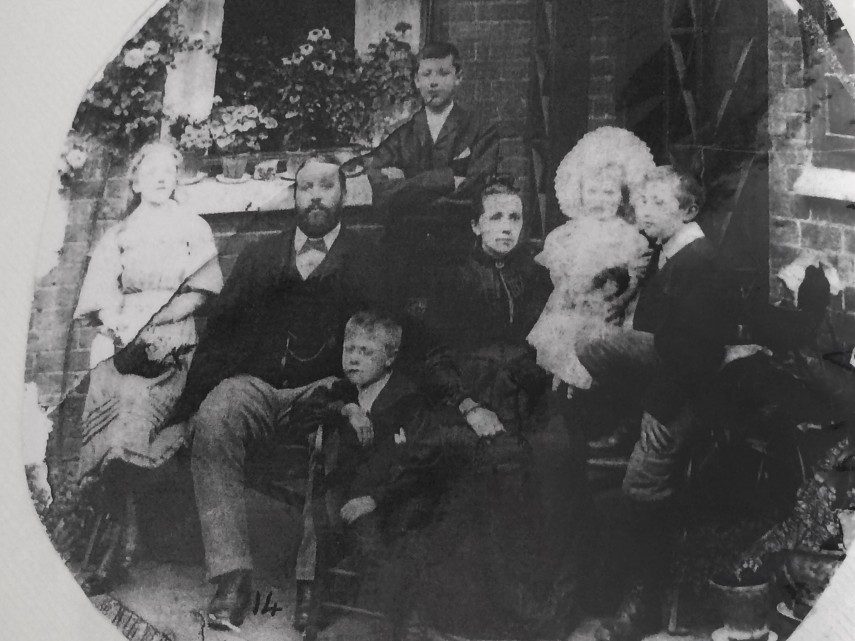 John Blower Kind's great, great grandson, Peter Brand, didn't just provide some fantastic, and much sought after images of John Blower Kind and his family, he also gave us a fascinating insight into the Founder and his descendants too!

JB Kind Managing Director, James Cadman, says:

"We've long wanted an image of our Founder, John Blower Kind, as it offers the final piece in our historic story. We already have some wonderful information and images that document our journey, from how our company was formed, to how it has progressed through the last 150+ years, morphing from timber merchants, into the door specialists that we are today. However, the one piece of the puzzle that we've searched every archive for but never found, was a photograph of the man behind our company's success, its Founder, John Blower Kind.

"We are incredibly grateful to his great, great grandson, Peter, for getting in touch, and we are thrilled to finally be able to share with the world, an image of the man responsible for our firm."

Peter has always been interested in ancestry and genealogy, inspired by his grandparents, who also have a keen interest in their family's heritage. As part of his research, Peter read an article our website, written more than two years ago, asking for anyone to get in touch if they had an image of John Blower Kind. Peter found an image in his late great grandmother Edith's photo album (John Blower Kind's daughter), and emailed us!

John Blower Kind's great, great grandson, Peter, who has a successful career in film production and has worked with top music artists, like the Stereophonics, Lacuna Coil, Howard Jones and Kula Shaker, notes:

"I was really interested to read the information about John on the JB Kind website and pleased to be able to help put a face to the name, and add in some extra information about my family along the way. After reading the historic information on JB Kind's website and doing research of my own, it seems quite clear that there's certainly an interest in technology and engineering, (in one form or another), that has continued throughout the generations – which I guess can be traced back to John Blower Kind!"
For example, John Blower's grandson (and Peter's grandfather), Robert, (known as Bob), was headed to become an apprentice at the BBC, before WW2 led to him becoming a RAF pilot, flying Lancasters and Sunderlands, and a 40 year RAF career instead. Bob's son, John (Peter's father), picked up the music media mantle and worked at Trident Studios in London as a tape operator, where The Beatles had recently recorded their last few albums. During the 1970's John worked with superstars like Rush, Genesis and George Harrison – you can even find his name on the album credits! Perhaps John's biggest achievement though was finding, signing and managing Stereophonics for the first 10 years, which included their first four albums and everything they did in the late 90s and early 2000s.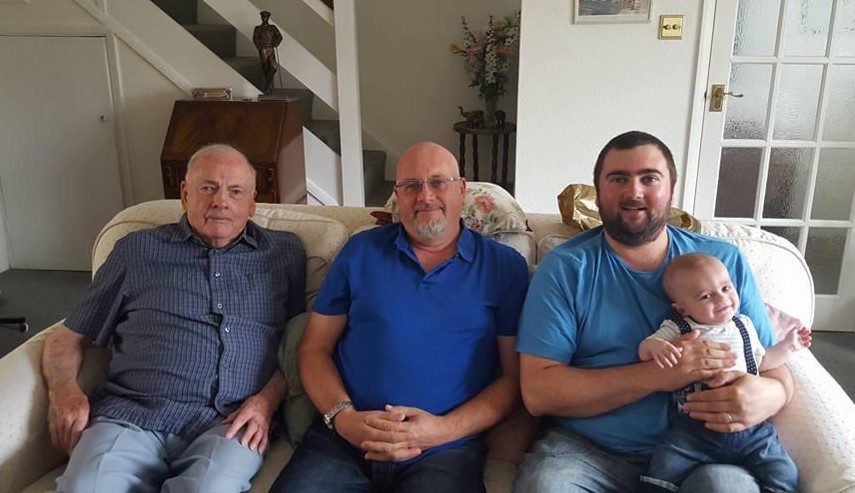 And the successes for the John Blower Kind bloodline don't end here… Peter's brother, Anthony, has channelled his creativity into cuisine, and has spent many years as Head Chef at in several of Bournemouth's finest beach-side restaurants. Peter's sister, Jasmine, who is USA-based, is currently carving out a career in the arts, and is studying music and photography at a school in Arizona.

Peter explains:
"As a kid, my grandfather, Bob's, fascination in film and TV rubbed off on me, as did my dad's successes of course, and I've spent my life studying and working in film production, as well as working with a range of music artists. I now work as a camera operator and editor for a social media production company, and live in the south of England."
JB Kind Managing Director, James Cadman, concludes:
"Thanks to Peter, combined with our historical information and images, we now have a really comprehensive understanding and pictorial representation of John Blower Kind, the development of JB Kind over the last 150+ years and, as a real bonus, we now have information about John Blower Kind's descendants too."
Certifications & Memberships