JB Kind Golf Day raises thousands for local charity
We are delighted to confirm that our Golf Day has raised more than £3000 for our charity, Burton & District MIND.

Held at Willesley Park Golf Club in Ashby-de-la-Zouch, the Golf Day had nine teams competing for the title and we would like to congratulate winning team Fakro GB for their fantastic performance.
JB Kind's Managing Director, James Cadman, explains:
"We are absolutely delighted that we have beaten our £2000 initial fundraising target, and have £3000 to add to our donation this year. I'd like to congratulate the winning team from Fakro GB, and thank all of the teams that dedicated their time and money to take part. We were also lucky to have had a wonderful response to our callout for hole sponsors and raffle donations, both of which also made a significant contribution to the day's takings. There was a real mix of enthusiastic amateurs and seasoned professionals, but everyone had the goal of raising money for, and recognising the achievements of, this fantastic charity."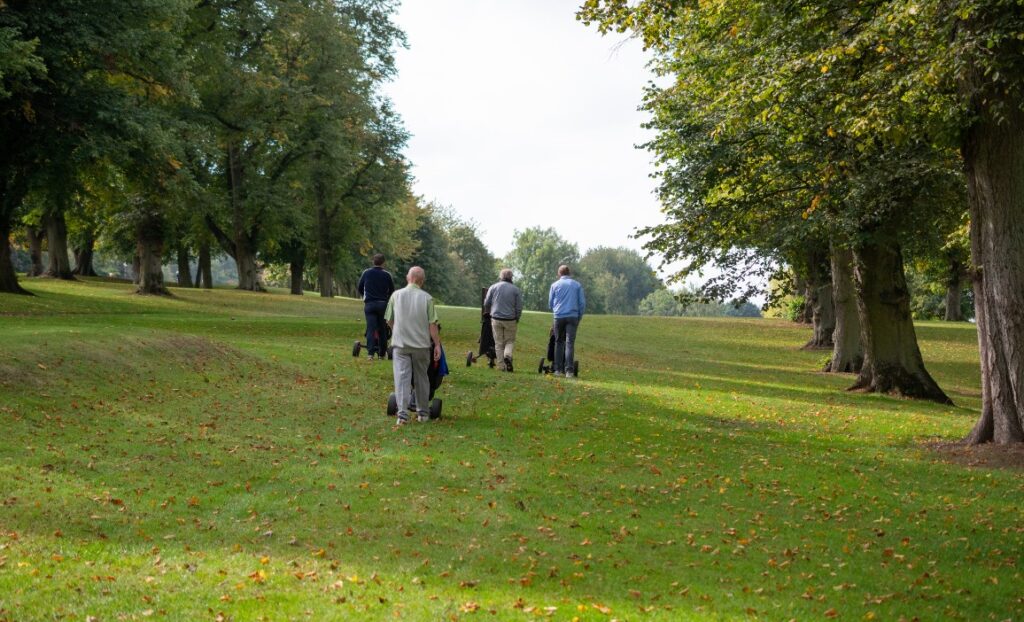 Fakro GB weren't the only firm to walk away with a prize, second 'Markovitz' and third '20/20 Vision' placed teams also reaped rewards; the many raffle winners were all smiles, and every player received a Goody Bag, for taking part! And aside from the perfect Autumnal golfing day offering lots of fun and fundraising, the participants were also very well fed, with bacon rolls on arrival and a two course presentation meal to finish, so everyone went home, possibly a little tired, but satisfied.
James continues:
"We had an excellent day with outstanding results for Burton and District MIND. In the stresses and strains of everyday life, it's easy to side-line your mental health. However, our message to everyone is that it's essential to look after your mental health to ensure a happy and fulfilled life, in and out of work, and if you are struggling, you are not alone; Burton and District MIND help thousands of local people every year, so please take the first step and reach out to them."
You can contact Burton and District MIND via its website at: www.burtonmind.co.uk, email at: info@burtonmind.co.uk or call on 01283 566 696.
We would like to thank the following businesses that have supported the Golf Day:
Golf Teams: Fakro GB, MCV Derby, Markovitz, Arnold Lavers, MT Services, Cooper Parry, Eclipse, 20/20 Vision
Sponsors: Door & Kitchen Store, Driver Hire, Norman Piette, Barton Fields, Benchmarx, Gateley Legal, Jewson, Huws Gray, Cottons Transport, MKM (Head Office), MKM (Burton), MKM (Sheffield Parkway), Sprayed On, Turnbulls, DoorLinings.com, Assa Abloy, Vibrant Doors, Springboard, W.Howard, Alantra
Certifications & Memberships