Celebrating 150 years of trading: But where's the face of JB Kind?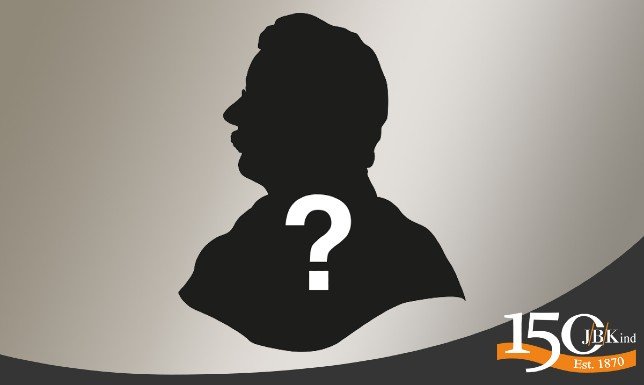 2020 marks JB Kind's 150-year anniversary!  Some of our planned celebrations have not been able to go ahead because of COVID-19, but, happily, not all of them!
One way we are celebrating this exciting milestone – and it's something anyone can get involved in – is that we are looking for a very special photograph … one of our company's Founder, John Blower Kind. After 150 years of trading, we still don't have a photo of the man that set us on our path to success and it would be great if we could celebrate this year with an image of the man we have to thank!
So, we are inviting local people, the regional media and historical organisations to dig around in their archives and personal family collections to find out whether someone, somewhere, may have any pictures of John Blower Kind that they would be willing to share with us. We would love to be able to put a face to the name, and finally be able to see who we are indebted to, for starting our century and a half of timber-related trading!
We have plenty of fantastic historic images documenting our operations throughout the years, from our work in the World Wars, to crating local beer and even bananas, we have some fantastic shots to show what we've spent the last 150 years doing. However, despite combing our archives and contacting JB Kind family and friends, we've still not managed to find a photo of our Founder, JB Kind!
Our managing director James Cadman says: "Here at JB Kind, we're very proud to say that we've been in business for 150 years, so clearly we've been getting something right, but this year we have a new challenge – to find our Founder's photo! We currently have 55 employees, a distribution centre that holds 60,000 doors in stock at any one time and we sell more than ¼ million doors in the UK every year, and we are honoured to continue JB Kind's legacy.
"We have a wonderful archive of images showing how our business has developed over the years, but we don't have a single picture of our founder: John Blower Kind. We know a lot about our Founder – you can find more details in the History section on our website – but if would be wonderful if any individual or business may have a photo of John Blower Kind so we can see the face of the man that started it all,"
If you can help us find the face of our founder, please get in touch or via phone on 01283 554 197 – thank you to all who have tried to help so far, and thank you to those of you who are about to help, we really appreciate it!
Certifications & Memberships