JB Kind Doors extend charity support for Dementia UK
Good news for families living with dementia as we extend charity support for an extra year

The team at JB Kind Doors are pleased to announce that we have pledged a further year of support for our current chosen charity, Dementia UK.
The coronavirus pandemic has meant that our planned range of activities to support the charity have not been able to take place in 2020.
Charity work is very important to us as a business so with that in mind, we have decided to extend our support for this highly worthwhile cause into 2021.
JB Kind is supporting Dementia UK in trying to place one of its Admiral Nurses in Derbyshire, which currently does not have one. Admiral Nurses provide specialist one-to-one support, guidance, and practical solutions for families where a member has the condition, plus support and advice for healthcare professionals working alongside people with dementia.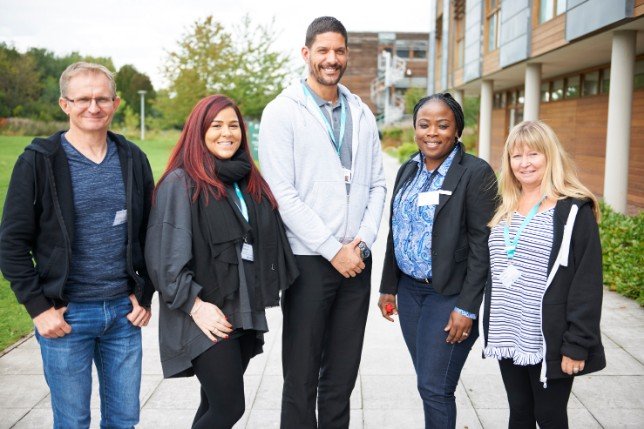 We have already raised thousands for Dementia UK during our first year of fundraising in 2019.  We handed over £4,200 raised from the glittering gala dinner we held at Burton Albion Football Club in October, plus cake bake sales, dress down days, sports sweepstakes and tuck shop profits.
But we had much more in the pipeline, not least our charity golf day which we will now be holding in 2021 instead.
Managing director James Cadman says: "At JB Kind we believe it's vital to support the communities we serve. Our employees know that we have a good track record in raising money for worthy causes – who can forget our charity trek up Snowdon, which we decided to make slightly more arduous by carrying one of our doors as well!
"We were always going to be supporting Dementia UK over a two-year period but Covid-19 has meant we are simply not able to do what we were intending to do in 2020. It's for that reason that we've decided to extend our fundraising for this particular charity into 2021, when we hope to hold our charity golf day, an event that has been very successful in the past.
"So many families are living with dementia now and we are delighted to be able to offer Dementia UK our support for a further year."
Sophie Hirst, Regional Fundraiser from Dementia UK said: "All of us at Dementia UK are thrilled and extremely grateful to JB Kind Doors who have chosen to extend their fundraising for another year.  This current pandemic has compounded the challenges that people with dementia face, particularly as day care centres and other sources of respite have closed down. An Admiral Nurse is a lifeline for families affected by dementia and the invaluable continued fundraising of JB Kind Doors will mean we can continue to provide this vital, life-changing support to even more families who need it at this critical time."
More than a million people in the UK are predicted to be diagnosed with dementia by 2021.
If you need advice or support on living with dementia, contact Dementia UK's Admiral Nurse Dementia Helpline on 0800 888 6678. The Helpline is staffed by experienced Admiral Nurses, who give vital support by telephone or email, seven days a week: Monday-Friday, 9am-9pm, and at weekends, 9am-5pm.
Certifications & Memberships