Countdown to D-Day
It's less than three weeks before D(oor)-Day, our charitable trek up Snowdon with our Snowdon door, and I've not got cold feet, but I have got achy arms! Weighing more than 30kgs and standing at more than 6ft tall, our solid Snowdon door will need the strength of all the three teams of four people that will be taking it in turns to hike it to the top of Snowdon – but it's definitely going to be worth it.
Apart from the accomplishment of making it to the top, we're all really summoning up the stamina to scale Snowdon because we know we can make a difference to an amazing charity – St Giles Hospice.
St Giles Hospice offers specialist care in its hospices across the Midlands, as well as in patients' own homes. St Giles offers free care, whatever background you are from, and has fantastic support systems in place for helpers and carers. Before we decided to make St Giles Hospice our main charity for 2013, I went to the organisation's Hospice in Lichfield to find out more about the work they do and how they can help patients – and I was genuinely amazed.

From the moment you walk into the Hospice, you know you are in a place that really cares about you. The atmosphere is warm, friendly and comforting, and the people are helpful and considerate. It's professional too, there's no patched together, semi-professional care here. If the worst happened to me or my loved ones, this is the place I'd like to seek support, and this is the place that I'd find hope.
After my visit to St Giles, we settled on our Snowdon up Snowdon challenge, and however much our arms ache or our legs hurt, we know that every penny raised is destined to make a difference to someone's mother, brother, son, sister or father.
Our nine mile (14.5 kilometres) round trip carrying the 30kg door up to the 3,560ft summit will be completed by three teams of four people that will be taking their turn carrying the, aptly named, Snowdon door from our Montana range. I am one of our 12-strong team and, despite how I might moan when we're training for the challenge; I'm really looking forward to it!
Here we are in training.  Our test run up Thorpe Cloud in the Peak District went really well.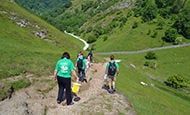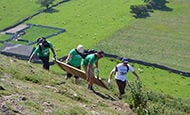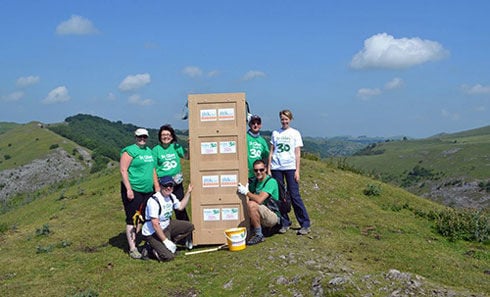 Certifications & Memberships