Colour Options Paint Service

– All the colours of the spectrum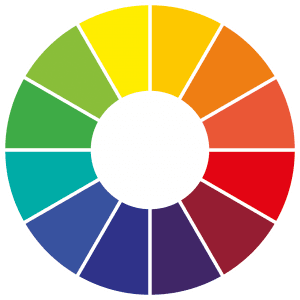 Bring colour to your home and make a style statement by painting your doors any colour you like!
Painting doors can be fiddly and time-consuming, so let us take the hassle away and arrange for your doors to be professionally spray-painted prior to delivery. All you have to do is tell us your preferred RAL Classic colour and we will do the rest.
Our White Classic and White Moulded internal door ranges are suitable for this service – lookout for the colour wheel icon as you browse through the website.

Please note: A minimum order quantity will apply, details of which are advised upon enquiry.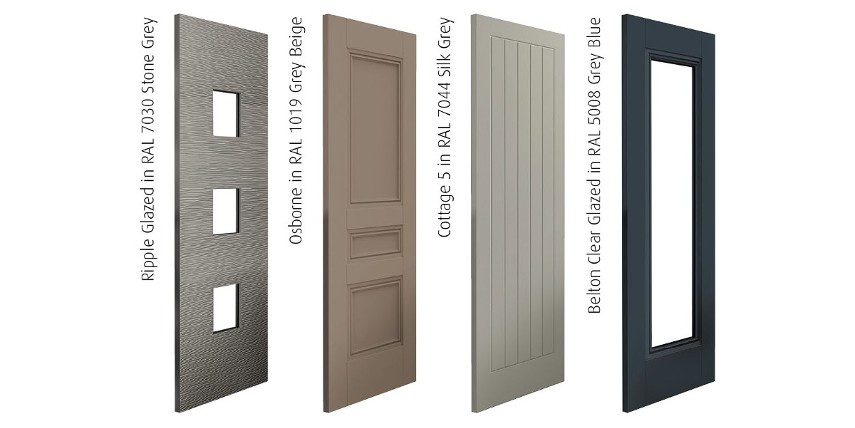 Benefits of Paint Service
Save time – no need to prepare (de-nib/sand) doors prior to painting and paint several coats on each side, allowing for drying time too!

Cost-saving – eliminate the cost of purchasing paint and equipment, plus labour if you employ someone to do the job for you.

Perfect finish – spray paint gives a smooth factory finish without brush marks or uneven coverage.

Colour choice – you really can have any colour on the RAL Classic spectrum. Even if you would like to paint your doors a shade of white, we will ensure they have the perfect finish.
---
Note:
Our painting service typically takes 3-4 weeks including delivery.
Colours shown are representative only.  Please be aware that the appearance of RAL colours can vary depending on the absorpency level of the door face. Subject to terms and conditions.
---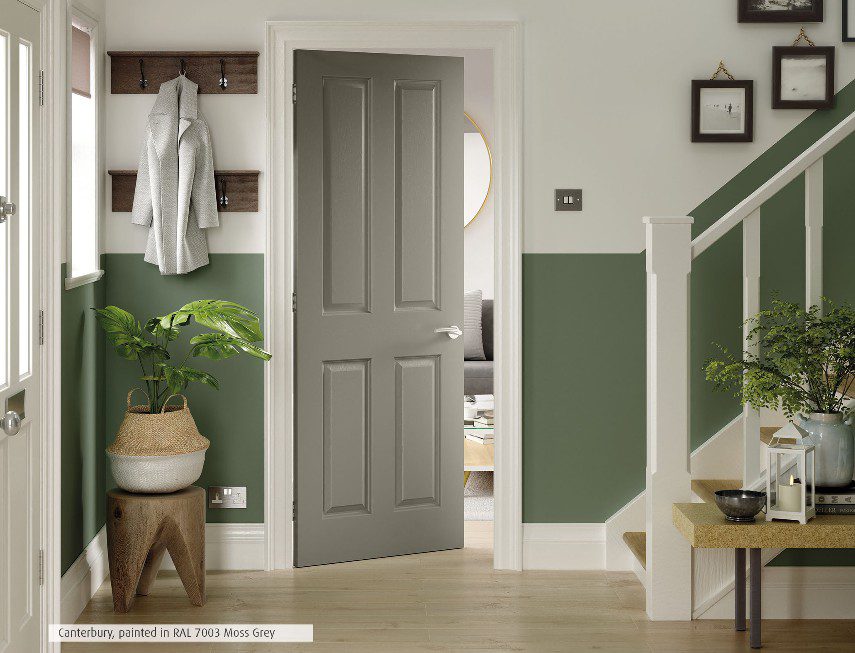 Colour Trends 2022
When it comes to interior design, colour plays an important role. Colours set the tone and mood of the room and each colour can transform a room in its own way. It's not just the colour of the walls that have an impact, the colour of your doors has just as much influence on the ambience of a room so it's important that you choose a door colour that is going to reflect the theme of your room.
To give you a helping hand here are some of the colour trends for 2022.
Sage & nature greens
The perfect shades to provide some much-needed freshness and positivity in 2022. Bring the outside in this year and add a touch of class with these cool neutrals.
Rich browns & bronze
These subtle warm tones can be combined to create an attractive contrast in spaces and serve well as features complimenting whites and light neutrals.
Marine blue
This year classic blue will be toned down and marine blue will take the spotlight creating cool, calm and collected spaces.
Warming golds
Create classic and contemporary vibe with warm beiges and golds. Whether it's your home office, kitchen or living area, these tones are adaptable, chic in the day and cosy at night.
Berries & plums
Proud, regal, and luxuriously bold is depicted by Graham & Brown this year with their deep plum, Epoch. Create a unique space and capture the beauty of nature as it blooms and fruits with berries, plums and pastel pinks. 
Find out more about the biggest colour trends of 2021.
---
For some more inspiration read our blog:
Which internal door colour

is best for you?
---
Certifications & Memberships