Are you looking to invest in bespoke made-to-measure doors?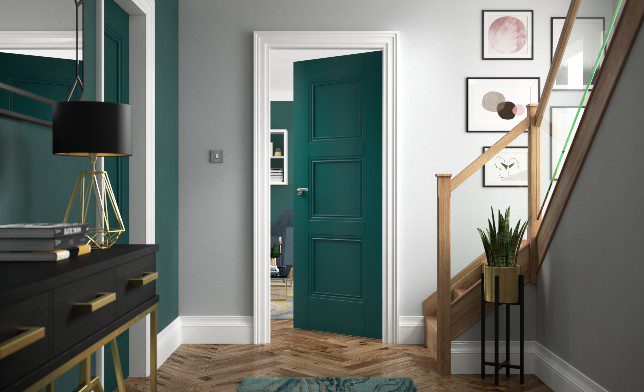 Having bespoke doors in your home really increases its 'wow' factor. You just can't beat the unique stamp of a bespoke door for quality and good looks. Distinctive door designs will not only lift whatever space they are in, but will also ensure your home really stands out. When making budget considerations, it's well worth thinking about the added value they will bring both in terms of your own enjoyment but also in financial terms should you come to sell.
But just what is a bespoke door? What should you consider before going ahead and ordering? What are the different options?
We've compiled this handy blog to give you the complete low-down on bespoke doors:
What is a bespoke door?
A bespoke door is one that you order to your specific requirements, rather than off the peg. Injecting your own personality into your home is the real benefit of going bespoke when it comes to doors. The traditional way of going bespoke is to hire a joiner to make you a unique door to fit your space and design needs. Sometimes, if you have a particularly quirky space or perhaps a very old home, you may need this service and there is no doubt that for sheer beauty of workmanship, this is a classy option.
The good news is that a much more cost-effective bespoke door solution is available at suppliers such as JB Kind Doors, where you can get a great-looking door that is tailored to your specification. It's worth considering all the ways you can change a design to make it unique to your taste and home. Those requirements can be that you want it in a different size to standard; or a different finish from that advertised, or evenwith different detailing.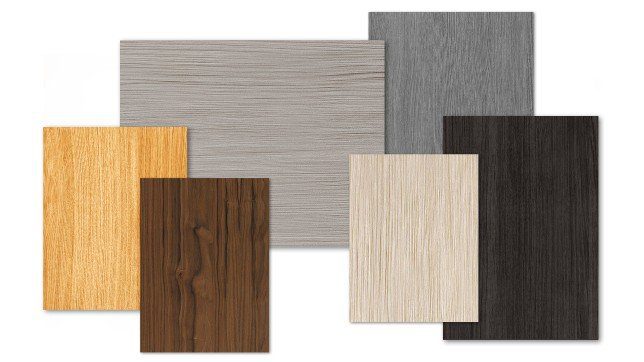 Top tip: planning ahead
If you're embarking on a self-build or whole house redesign and bespoke doors are a feature: don't forget to consider that there is likely to be a longer lead time from order placement to delivery. Ask beforehand so you know how long you'll need to wait. That way, you can make sure your plans are correctly sequenced.
With that in mind, it's worth deciding on your doors at the same time you are designing your renovation or self-build project. This way there will be plenty of time to take delivery of your doors and find a professional fitter to ensure they are hung exactly as they are meant to be.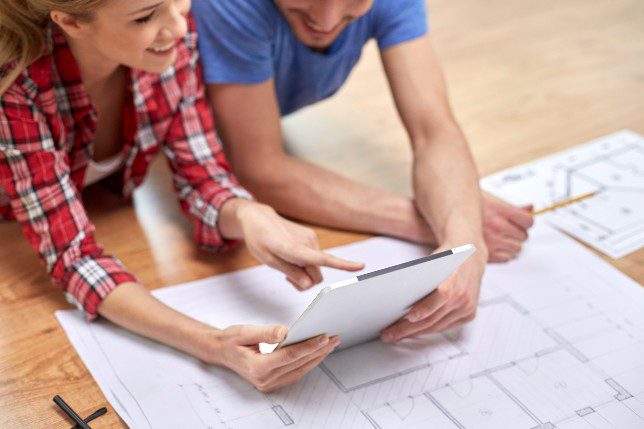 Mix and match paints and finishes
Love our contemporary oak interior doors range but fancy it in a walnut finish instead? Check to see if the design you like has a bespoke option and then you may well be able to achieve the exact look you want. It's amazing how much a change such as a different finish on a design can make. Plus, it means you can tailor your interior decoration scheme to exactly the shades you like, safe in the knowledge your door will chime in beautifully.
Don't forget colour either. You can choose a white primed door and paint it any colour you like! With many of our primed doors eligible for our colour painting service, you can order a beautiful door and have it professionally spray painted in any hue you like. Our elegant White Classic doors range, for example, looks wonderful when painted in different colours.
Glazing
Capturing light effectively is perhaps one of the key elements to achieving a sense of harmony in your interior space. Glazing options are therefore a big consideration when you are thinking of going bespoke. You could add glazing to a door that does not have it. Think about whether you would like several glazed areas in your door, or one large aperture? Will you go for frosted, clear or decorative glass? Think about the light and how you want it to flood into your space. This will help determine what kind of door glazing you might desire. At JB Kind we have a wide variety of glazed doors already on offer and, if any of those take your fancy, you can change the finish to create a door to fit in with your design theme.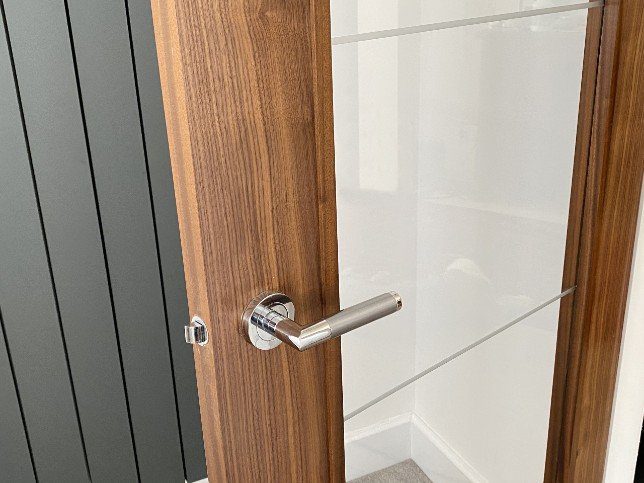 Practicalities
Sometimes, a bespoke door may have a practical benefit. For example, you may have a room in your home that has specific requirements, such as a studio or other area for which you might like something with additional sound proofing. Seen a door design that you like but worried the materials might not keep the sound out quite as well as you'd like? Try asking for a bespoke version with a solid wood core instead.
There may also be other practicalities to consider, which is further reason to go bespoke. For instance, do you need wider doors for accessibility reasons, perhaps to fit a wheelchair? You may be able to order a door design you love but in a non-standard size so as to meet your requirements.
Don't forget fire doors
When planning your interior space, it's important to remember whether building regulations will require you to have a fire door when you're going bespoke. Your chosen finish will very likely still be possible, but it's a good thing to bear in mind when drawing up your plans.