Tips to Achieve the Best All-White Interior
All-white interiors are clean, simple and calm, providing you with a pocket of zen in an otherwise bustling life. They're a timeless style choice, and when they're done right, they'll result in a warm and welcoming room that always looks fantastic.

From choosing the best white internal doors to the perfect cosy white sofa, there are a whole host of ways you can incorporate an all-white interior into your home. Below is our expert guidance for making the most of an all-white interior.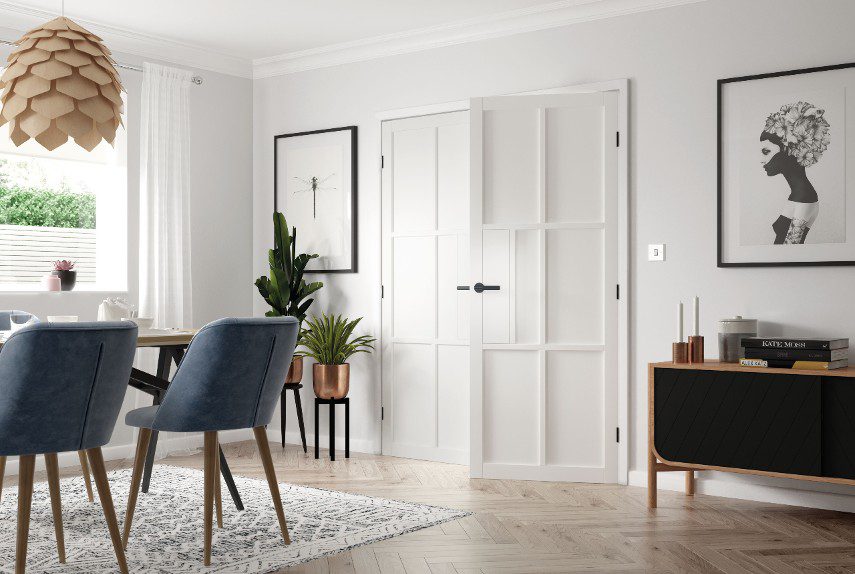 Bring variety with materials and finishes
Just because you have chosen one colour palette for your interiors doesn't mean the final look has to be boring. Bring variety and aesthetic interest to the room with a range of different materials and finishes. For example, contrast a matte white wall with a glossy marble coffee table or painted wood shelving. Soften a white brick wall in a bedroom with a fluffy white rug and clean white sheets.

A multitude of textures will bring depth and richness to a room, preventing it from being too one-dimensional. Mix hard and glossy with soft and matte, layering different materials to be even more visually appealing.
Mix furniture styles
An all-white interior is the perfect opportunity to play with mixing furniture from different periods and styles. This can help present the room from feeling too flat, which can sometimes happen when you pick furniture that's all the same colour and all the same style. Don't be afraid to mix and match modern with traditional. Think modern white internal doors with vintage pieces and antique furniture. Or pair white cottage internal doors with sleek, chic sofas and tables.

When you're choosing pieces that are all white, it's the colour that will bring the room together and make everything look unified. Which means that you can experiment and have some fun by combining different types of furniture, resulting in an interesting, aesthetically pleasing room.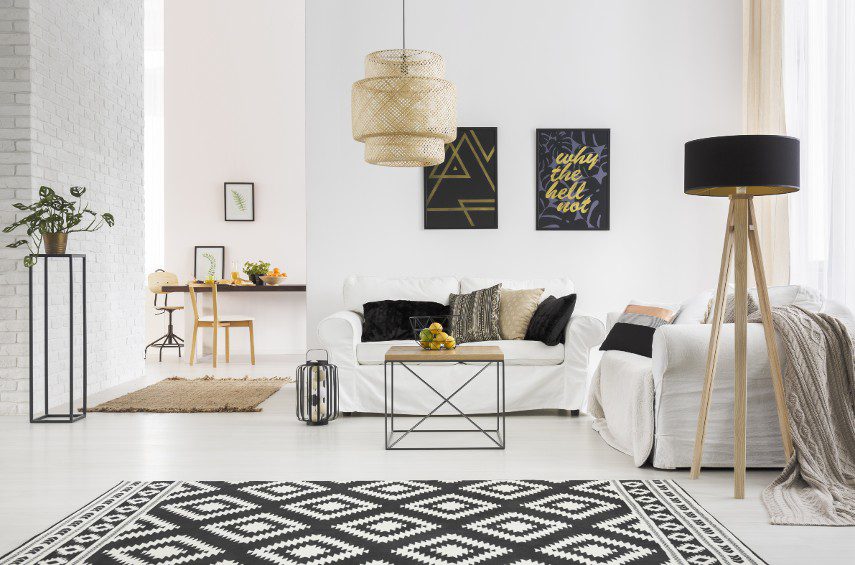 Play with shapes
As well as the style and material of your furniture and accessories, an all-white room also gives you a chance to play with geometry. Don't just stick with the standard shapes – instead of an art piece in a rectangle frame, go for a circle, to break up what could be a boxy room. Organic shapes like a cow-hide rug can bring even more interest, as can sculptures in unusual shapes and layouts.

Mix different shapes throughout the room to add depth, including with soft furnishings like cushions as well as rugs, and bigger pieces like tables and chairs.
Let nature add warmth
There's nothing stopping you from sticking with a true all-white interior. However, allowing touches of colour can help to bring warmth and personality to a room. Using natural accents can be a subtle way of adding a touch of colour, whilst still retaining the clean and simple look of an all-white room.

Add some greenery with plants – they can be real or faux, depending on your level of commitment. You can also incorporate some colour through natural materials like concrete, clay, or rattan. This can prevent the room from looking to clinical and also gives you some more freedom to add in aspects of your own personality to a white room.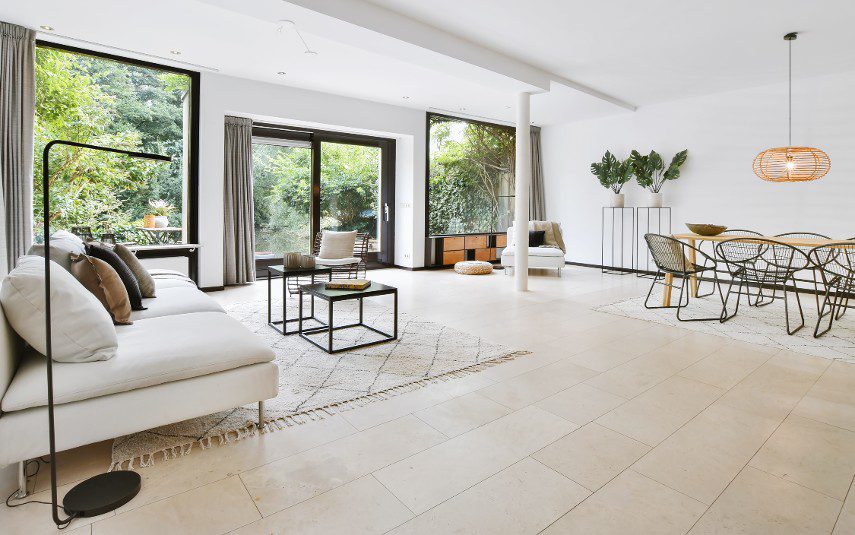 Use warm lighting
A white room will always beautifully reflect any natural light that enters it, helping to make even dingy rooms look open and bright. You'll want to make sure this feeling continues even at night, so make sure to choose lighting that provides a soft, warm light. Too start and the room will look too clinical.

Instead, look for lamps and lighting that will help to make the room warm and cosy. Exposed Edison bulb fixtures can make a feature from your light fixtures and will also offer soft, warm lighting. You should also consider the lampshades you use; look for cotton or silk shades that will produce a delicate, diffused light in the room.
JB Kind has a huge range of internal doors in a range of colours and finishes, so you can find the perfect addition to your all-white interior. Contact us to find out more.