The Quirkiest Interior Design Trends Throughout History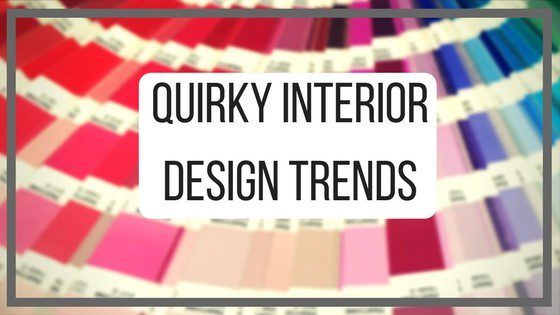 From the mullet to bell bottoms, there are certain snippets from the past that make us cringe. However, it is not just fashion and pop culture that was riddled with quirky trends – interior design has had its fair share too. How many of these do you remember from times gone by? 
Popcorn Ceilings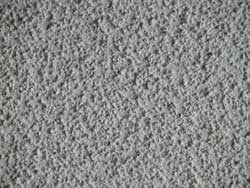 Between the 1950s and 1970s, there was a beautiful period of design where ceilings were adorned with a treatment that was used to hide imperfections and improve acoustics in residential homes. Dubbed popcorn or cottage cheese ceilings, the finish left little to be desired and many top-bunk-children of the era spent hours gazing at this ugly trend. 
Although there are some examples of popcorn ceilings which remain today, many families became aware that some ceiling finishes from the 1950s contained asbestos and were safely removed. 
Carpeted Bathrooms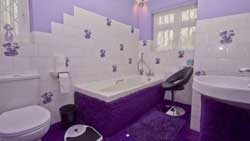 We completely understand carpet is warm underfoot, slip-proof and a great insulator. However, isn't there something innately uncomfortable about bathrooms that are carpeted? Especially those which go to the extreme and have the side of the bath clad in the same material. 
Whilst at some point in interior design history we are sure that carpeted bathrooms were very trendy when we consider the toddler bath times and family stomach bugs that bathrooms have to endure, we think easily mop-able tiles or lino is the best way to go!
Wood Everywhere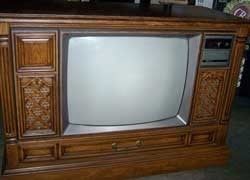 Usually stained with a dark hue to mimic mahogany, bringing wood into the home seemed to be part of life in the 80s. TVs were set in it and walls were clad in it. Making your home seem light and spacious was not on the agenda during this era and there were countless sitting rooms that resembled gentlemen's clubs. 
Wallpaper Borders and Dado Rails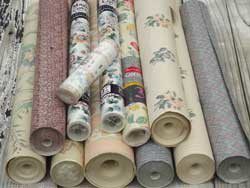 Children of the 90s had no better thrill than running the aisles of Homebase and B&Q tearing off strips of self-adhesive friezes the minute Mum and Dad mentioned decorating their bedrooms. Usually, the border would cut your room in half horizontally and the wallpaper above and below would tastefully clash. 
The executive and more grown-up version of the wallpaper border was the dado rail and this was often saved for sitting rooms and dining rooms. Dado rails were the epitome of elegance and Dads countrywide spent hours swearing at the spirit level when carrying out this DIY chore. 
Nautical Theme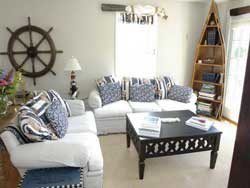 Today, people who love the coast or are well travelled sympathetically nod to this in rooms around their homes, usually studies or bathrooms. World maps are strategically placed or there may be a subtle ornament made with shells. However, back in the 80s and 90s, it was completely acceptable to kit your home out as if the Titanic had never happened. Ship's wheels were even spotted in sitting rooms…
Pastel Bathrooms
If you want to pinpoint the icon of historical interior trends, pastel bathrooms are it. They became popular in the 1950s when the post WW2 struggles were beginning to ebb away and life was full of new foods, new colours, and rock 'n roll. From green to pink, a sherbert palette graced bathrooms nationwide – don't forget your knitted doll toilet roll holder.