The future for first time house buyers
Significant challenges lie ahead for the first time buyer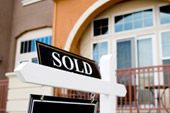 House prices forecast to be sold on average of £780,000 by 2040
At the beginning of September, the Policy Exchange  (a leading UK think tank) was widely reported as forecasting that the average house price in 25 years' time would be £780,000! The figures were worked out on the basis of the average property selling today for £244,000. See more information here.
With the financial constraints applied by mortgage lenders following the banking crisis of 2008, the most anyone is likely to be able to borrow on a mortgage is 4 times their income. On the basic assumption of a 100% mortgage, this would represent earnings approximately £61,000 today to purchase the average home.
Given that the average age of a first time buyer is 32, the Policy Exchange determined that a six year old today would be paying £780,000 to buy an average home by 2040, which is likely to be in the region of 11½ times the average income by then. Without other forms of financial assistance, it is unlikely that any mortgage lender will be providing funds to these levels. So, it looks very likely that the average six year old today, by 2040, will not be in a position to purchase a house and more likely have to rent rather than buy.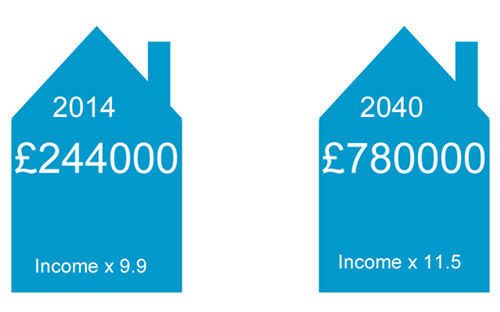 The simple truth is that we aren't building enough houses and this lack of supply has a direct bearing on prices. The supply of new housing remains woefully short of the estimated demand of at least 232,000 new homes a year even to keep pace with demand. Without a significant first time buyer market, sales further up the housing chain become stifled.
Are things set to improve?
To keep house prices within reasonable levels of affordability, we need:
A substantial increase in the annual number of new house builds to bring prices down and/or
A substantial increase in the average income
Unless we can find a solution to this growing problem, any business that supplies the building trade like JB Kind Doors is likely to suffer over the long term.
The recent announcement from David Cameron of his plan to build an additional 100,000 home for first time buyers and to give those first time buyers under the age of 40 a 20% discount is welcome news. Similarly, the shadow housing minister, Emma Reynolds, has also pledged that Labour will make fundamental changes and will double the number of first-time buyers in the next 10 years, should they win the next election.
It's good to know that this issue is a top priority across the political spectrum which perhaps gives some hope that todays' six year olds will stand a chance of buying their own homes in 25 years' time.
By James Cadman
What are you searching for?