The biggest interior design mistakes you should avoid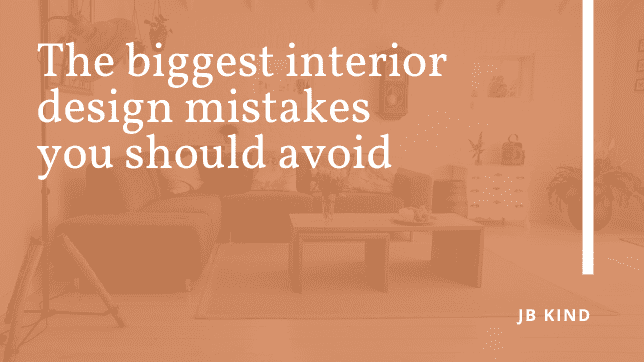 Everyone wants to make their home look perfect but what most of us don't understand is that interior design is a lot harder than it sounds. It takes a very keen and knowledgeable eye to comprehend how colour, lighting, room size, scale and placement will affect the look and feel of a room.
It's easy to go shopping and fall in love with some décor but that doesn't mean that it will complement the semblance of your home.
There are many common interior design mistakes that almost everyone makes. If you're taking matters into your own hands and designing your home, here are the biggest design mistakes you need to avoid making.


The wrong sized furniture
Under or oversized furniture can significantly affect the way that a room looks. Space and proportions are important when it comes to interior design and getting the space planning right is an essential starting point.
To dodge this mistake ensure you measure your space carefully first. Use tape to outline where the furniture is going to go to check that the fit is correct before you purchase.
Too much in one place
Sometimes it's hard to decide on just one décor piece so you may consider multiple pieces. This is a big no, no. Too many décor pieces in one space or room can cause it to look cluttered and disordered. It's important to carefully curate a small collection of items that flatter each other so that you avoid a jumbled vibe.
The wrong sized rug
A rug is a staple furnishing in many homes. A rug can complete a room by tying everything together visually as well as adding warmth and helping to layer a rooms décor. However, the wrong sized rug can have the complete opposite effect. If the rug is too big it swallows up the room and if it's too small, it won't help anchor the space.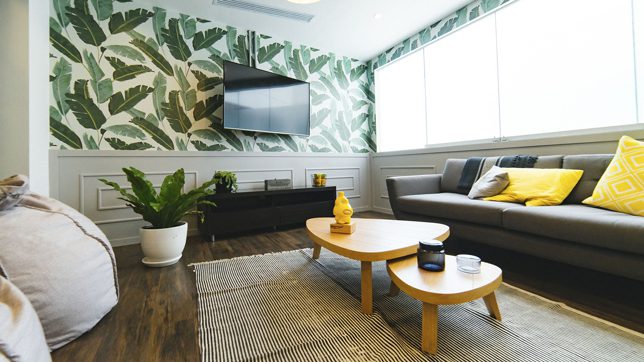 Harsh lighting
The impact of lighting on a space is often underestimated but the use of lighting can enhance a room and the illusion of space is defined by light reflecting off the surfaces of the walls.
Relying on overhead lighting alone is a big interior design faux pas. Layering lighting is a great way to avoid harsh lighting and you can create ambience with floor lamps and wall lamps plus, spotlights can also be used to accentuate certain features. Warm white lighting is the best lighting to create aesthetically pleasing interiors and don't be afraid to use dimmers.
No colour
It's a common misconception that simple and plain is the way to go but that's not always the case. Colour is also a crucial part of interior design and they can influence a room in a few ways. You shouldn't be afraid to use colour; bright colours can give the feeling of more space and darker colours can make a room feel warm and cosy.
Before committing to using colour, make sure you do your research and figure out what colours work together and whether they'll create the effect you're aiming for.
Ignoring existing fixtures
When designing the interior of your house you can often get so wrapped up in choosing soft furnishings and creating the perfect space that you can forget about existing fixtures within the house such as internal doors. These must be considered in the designing process as they can have a profound effect on the overall atmosphere of the space.
These six mistakes can be easily made when designing your home's interior but now you're aware of them you can avert an interior design crisis.