The Best Selling Internal Doors of 2022
As door specialists for almost four decades, we always keep an eye on what's hot and what's not, so that we can offer you the most dynamic designs and creative colours, ensuring the doors in your home reflect the latest interiors trends.
If you've not decided on your new doors yet, then perhaps finding out which are the most popular door designs and finishes, will help you work out what will work for your home. Take a look below to find out what's working for the rest of the UK in 2022 and be inspired to revamp your home.
The Best Black doors
For black doors, this year has been all about the industrial, the magic of our Metro designs have certainly topped our best-seller list. Our Metro Black Clear Glass door is a creatively contemporary, black painted ladder design that combined with the natural light the glazing offers is a contemporary contrast that makes it a perfect complement to industrial-style interiors.
Its sister design, our City Black Clear Glass is a vibrant, contemporary art deco design that exudes innovative industrial chic. It's a design that really gives you a door with a difference and offers a fantastic focal point for any room. In contrast to these popular black doors with glazed panels, our solid Metro Black door also offers a strong interiors statement – and if you're a fan of Feng Shui, black represents money and fortune for its owner too!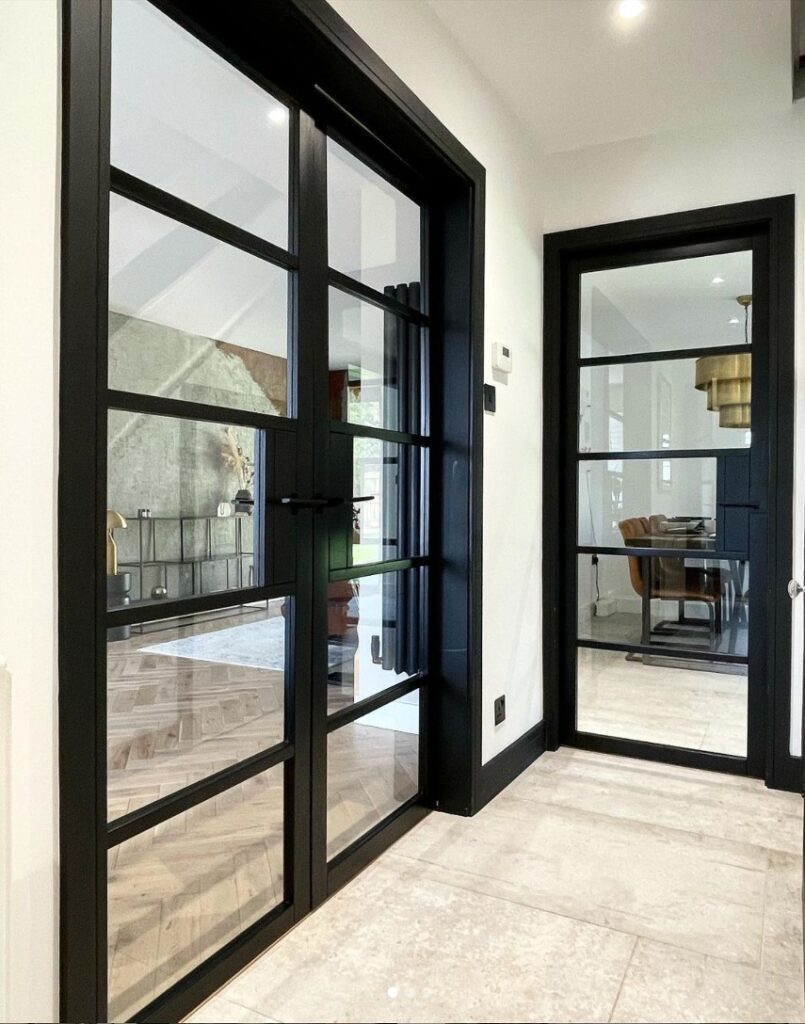 An Oasis of Oak doors
Oak doors are always much-loved, and we've certainly got a plethora of popular designs, but it's the on-trend twist on the traditional that have taken our top spots this year. Our Tigris Oak design is a fully finished, real oak veneered door, with a five panel ladder design and if you're looking for a modern door design, this is one of our oak fan favourites.
The naturally knotty appearance of our real oak ledged door, the Rustic Oak Ledged design, is also a door you'll find in homes across the UK. Our traditional Thames, oak cottage style door with its grooved centre panel, comes pre-finished or unfinished, and you could even have matching bi-fold doors to maximise your use of smaller spaces.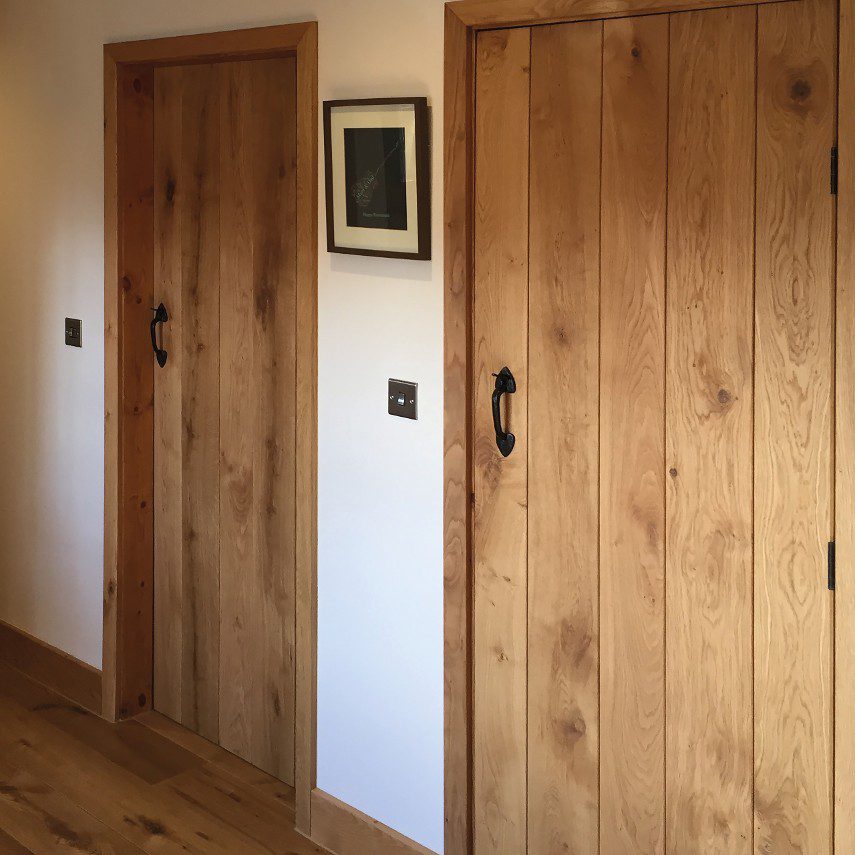 Being WOW-ed by White doors
Our Tigris White design has also been incredibly popular in white. A fully finished internal door with a ladder panel design works well for those who crave clean lines for their interiors. Unsurprisingly, we've also received requests for its bi-fold counterpart, which has an excellent aesthetic appeal, as well as practical space-saving application.

Our immortal Hardwick door is a characteristically classic design with flat recessed panels adorned with decorative flush mouldings and most typically enjoyed in its traditional white. We do supply these doors white primed so that you can get creative with colour, if white doesn't work for you in every room. Our stylish and stunning Savoy white cottage door is one our most simple but spectacular doors. Its smooth eye-catching grooves and primed white finish gives any home a superbly traditional trend.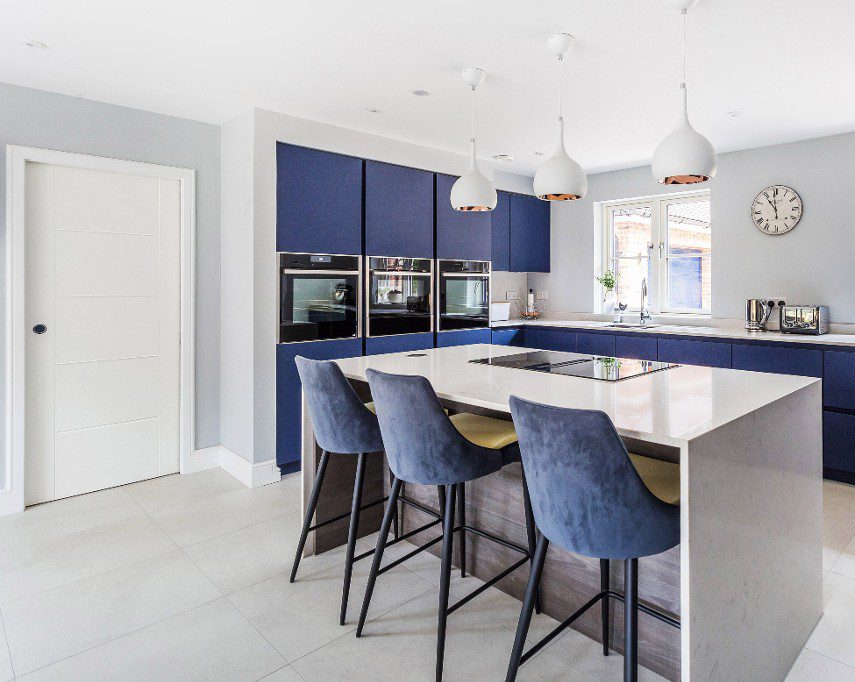 Glamorous Grey doors
Gorgeous grey doors have added glamour to many an interior over the last few years. The solid Alabama dark grey laminate door, with a deep grey wood effect, has offered an elegant accompaniment to the top trends in grey interiors. With its consistent finish, you can be sure that this door design will be a magnificent match, with uniform appearance throughout your home.
The popularity of laminates continues with our Colorado design, however, in contrast to the rich deep grey of the Alabama Cinza design, our grooved cottage style central panelled Colorado doors offer a light grey finish that brightens spaces. And 2022 wouldn't be complete without a mention of our incredibly on-trend Tigris light grey door design. Just like its sister door designs, in oak and in white, this five panel ladder laminate door has been a hit, and the Tigris Lava's uniform pale grey has been pleasing our customers.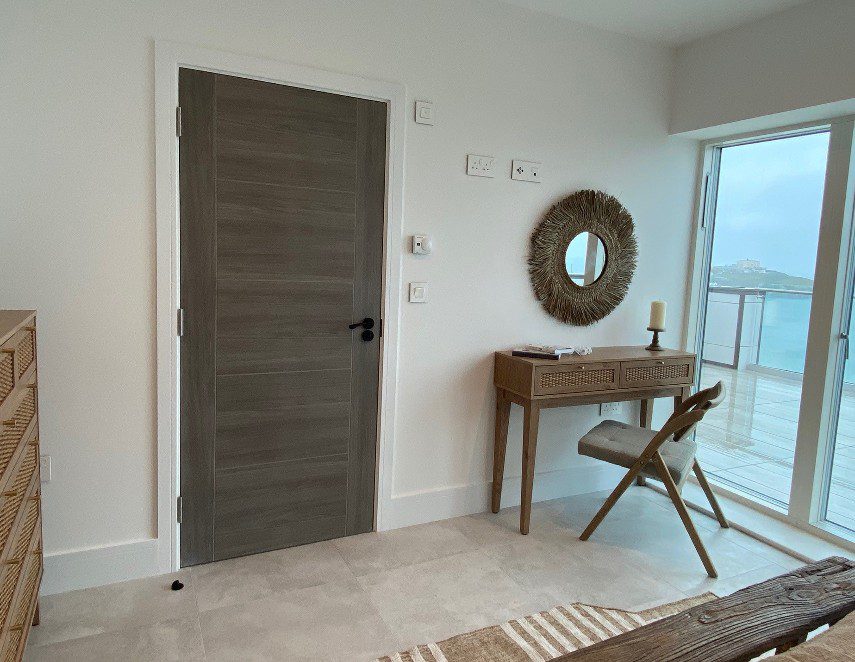 Wonderful Walnut doors
Back for more accolades, taking the top spot for our well-loved walnut finishes, is our much-admired Tigris design. The Tigris Walnut's striking walnut veneer, combined with its five panel ladder design, has made it a fashionable interiors choice this year. Simple luxury personified, our Lara door design, with its five horizontal panels grooved into real wood, and its superb walnut veneer is an incredibly flexible interiors favourite. This uncomplicated but striking design is at home in a plethora of interior design styles. Another modest but, exceptionally popular design, is our Mistral Walnut. A three panelled ladder design, this contemporary door effortlessly slots into any interiors theme, making it one of our most adaptable walnut finish door designs.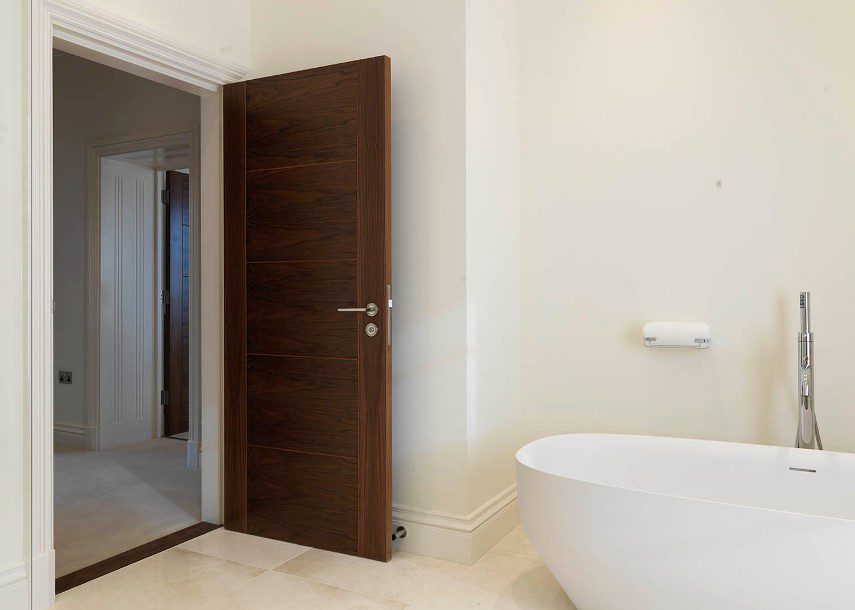 And finally…
We hope our most successful 2022 door designs have given you some inspiration for your interiors, but if none of these fit quite with your design theme, then don't fear, our Door Collection brochure has more than 200 different door designs that you can choose from.