The 10 Best Children's Bedroom Themes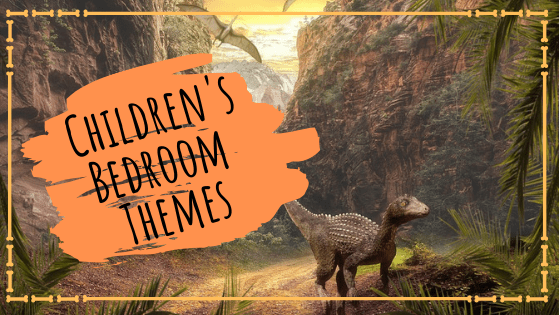 For those who are expecting or have tots in their lives already, decorating your child's bedroom is something we revel in. This is unless we have to strip any wallpaper, in which case give us a wide berth! Some parents keep things classy; think White Company with Beatrix Potter prints and ornaments. Then there are the parents who are ready to create something other-worldly and aren't afraid of embracing their imaginative side! Parents of this nature, this blog is for you…
Take a walk on the wild side
Animals are a huge part of family life as many of our children are brought up around domestic critters. However, this love of animals often travels with them throughout the years and the flora and fauna from the Amazon to the Serengeti becomes of interest to them – prepare for hours of David Attenborough!
Feed into their fascination by transforming their bedroom into an African savannah or South American rainforest scene.
Under the sea
There is no question that life in the ocean is an oldie but a goodie when it comes to children's bedroom themes. There are countless littluns who will love nothing more than an oceanic mermaid cave complete with tropical fish and brightly coloured reefs. Others will be passionate about sharks and the weird and wonderful creatures that exist in the depths.
It's a dog's life
With 26% of families in the UK counting a dog as a member of the family it is not surprising that many of our tots are pooch fanatics. Some fall in love with a particular breed whereas others covet anything with four legs and a woof. Bedrooms can be doggy driven for your children and, if you have a canine companion at home, make sure to pop a dog bed in there too!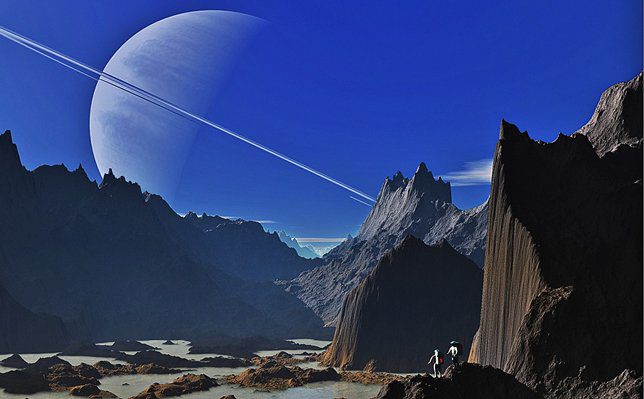 On another planet
More and more parents are exploring the space theme for nurseries. Whilst it can work for children of any age, the opportunity to include sensory lights and planet-themed mobiles can be very stimulating for babies. More often than not, children with a penchant for all things space tend to be inspired by science lesson at primary school so be prepared with paintbrushes in case your kiddie comes home gushing about NASA!
A land before time
Many of us will remember the Jurassic Park films that graced cinemas back in the 1990s. Whilst the latest blockbuster offerings are nothing on the originals children today are still fascinated by dinosaurs and Neanderthal man. If your son or daughter has a myriad of dinosaur toys why not redecorate their bedroom into a land before time?
It's a goal
Kiddies love sports and will eat, sleep and breathe it given the chance. Why not make their dreams come true by transforming their bedroom in a shrine to football, cricket, gymnastics or horse riding? Whatever their passion there are amazing decals to stick on walls and knickknacks from charity shops that can come together to create the perfect room for any sporting aficionado.
An evening at the pictures
From Frozen to Moana and Wreck it Ralph and beyond, there are some kiddie's films which become instant hits! Changing their bedroom into an alternative universe that is based upon their favourite film will have your children be the talk of the playground. For parents who are artistically challenged, never fear, there are plenty of stencils, sticks and furniture items on the market that will mean minimal creative effort from you, phew.
Walk like an Egyptian
History lessons during Key Stage 1 can be a whirlwind of adventure for our children. From the Egyptians and the Aztecs to Victorians and the World Wars, children become immersed in their learning as life in the past was so different to what the know now.
From scenes of pyramids adorning walls to bunk beds made into castles your knowledgeable young one will certainly help you decorate their room to historical fact.
All things pink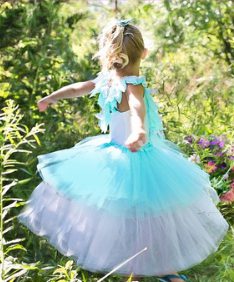 Whether they dream of being a princess or a fairy, some of our kiddiewinks simply want a fluffy bedroom filled with unicorns and rainbows – a fairytale haven full of imagination.
This innocence is rare in today's world so fulfilling their desires and creating a pastel bedroom universe for them to play and live out their fantasies is something to enjoy as a parent. Plus, accessories and decorations are in abundance on the high street. After all your hardwork, it may also mean that you get a slither of peace and quiet too!
Roll up, roll up
Parents, if you think yourself as a bit of an artist, you can really go to town on this bedroom theme for your kids. Think drapes, think red and white, think tent. Visiting the circus is a marvellous treat for any child and the theme is quirky and fun for a bedroom. Drapes hung from the centre of the room mimicking a circus tent roof can look really effective, as can spotlights.