Our top ten door videos
Here at JB Kind we want our customers to have all the knowledge they need to choose the right doors for their project. We know we have a wide range to choose from, so we want to make it easy to navigate the different options.
That's why we're always trying to make our website as informative and comprehensive as it can be, so that people who are interested in our doors can find out all they need to know about us, how to fit our doors, how they are made, and how to look after them once they've been hung in place.
We've created a range of short videos that provide insights into anything from a tour of our showroom to how to oil internal doors.  Here are our top ten most popular videos, ranked from the most-watched …
1. How to fit a pocket door system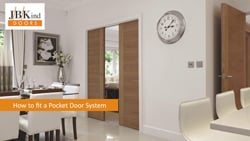 This five-minute video can be found in the Info Centre on our website. The clearly narrated guide gives step-by-step instructions on how to fit one of our pocket door systems, enabling the viewer to watch people performing the stages needed for successful completion. This was our most watched video in October this year, demonstrating that customers really appreciate not just our products, but our expertise too.
2. How to oil an internal oak door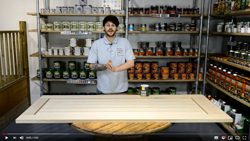 It's great to know that we'll give you an in-depth guide on how to look after your internal oak door once you've bought it from us. This four-minute video shows Ben O'Reilly from Wood Finishes Direct trying out Manns Premier Door Oil on one of our Thames doors from our Oak Cottage range.
3. Door showroom tour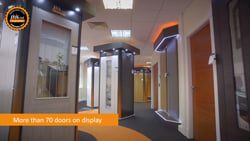 This handy video gives you all you need to know about who can make an appointment to see our showroom, which has more than 70 door designs on display. Because we want our customers to get the most out of their visit, this video gives useful information as to what to look out for and what you can expect when you get here.
4. Laminate internal doors: Lava, and Ivory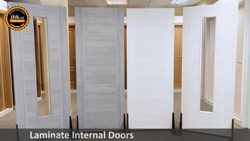 This handy, bite-size 45 second video provides a bit of detail on our popular Lava and Ivory doors, and allows the viewer to see the effect of the laminate wood grain close to camera.  The beauty of these doors, is that every door looks the same, unlike real timber veneer equivalents.
5. External Extreme front door – installed and reviewed by Roger Bisby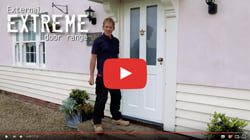 You can find this handy seven-minute video in the "Info Centre" section of our site. Renowned building expert Roger Bisby, who has appeared as a building expert on TV's Rogue Traders and Watchdog, tells you all you need to know about fitting one of our External Extreme front doors.
6. External Extreme doors
In this short video, JB Kind's managing director James Cadman runs through all the benefits of our External Extreme door range. Exclusive to us and manufactured with a top layer of exceptionally durable Medite® Tricoya® Extreme, these doors are highly weather resistant and come with a ten-year guarantee.
7. Company overview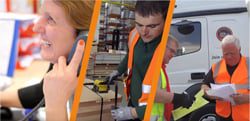 Want to find out more about why we're called JB Kind? How we started? And a bit about our business today? This excellent overview gives you a great, short potted history of our company which goes all the way back to 1870, as well as a look at how we operate today.
8. Laminate edge trimming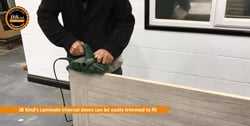 Laminates continue to be highly popular with our customers who appreciate their practicality, style and cost-effectiveness. This short 40 second video shows you how you can easily trim our laminate doors to fit with no risk of cracking or splintering.
9. Rustic oak internal doors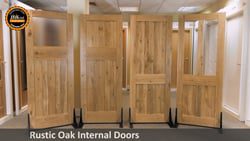 Our rustic oak internal doors are a great choice for traditional interiors or self-builds. This short video runs through the main points, while allowing the viewer to see close at hand their natural, knotty appearance. You can also find out more about our unfinished ledged door by watching this video.
10. Alabama laminate internal doors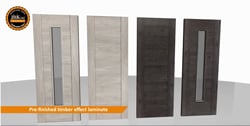 The Alabama is one of our most highly sought after doors, with many customers loving its simple, clean, modern appearance. This video tells you a bit more about these super slick doors before you take the plunge and buy one.