New Door Collection brochure hits the spot!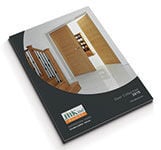 In January of every year, JB Kind launches its new Door Collection brochure, and 2015 is no different.
This year our bumper brochure showcases more than 200 door designs, across 23 ranges and introduces 37 completely new doors, many of which are exclusive to JB Kind. Months of preparation and hard work go into producing the brochure and what we never know until after December 31st, is what our merchant and door retailer suppliers, really think of the finished result.
Well, since the New Year, we've been collating the feedback we have received nationwide, and we'd like to share some of it with you…
Crazy for it in Cannock: Kevin Smart of Cannock-based E H Smith says: "Good brochure, with excellent in situ photo shots. Brochure is much improved on last year. It is good to have a supplier that is forward thinking and not prepared to let door ranges stagnate."
It's 'bang on' says Bangor: Elved Jones of Huws Gray in Bangor notes: "It's a fantastic catalogue with some great new products, I particularly like the new pocket door system it's a brilliant idea. Also the service I receive from the Sales Office is nearly always second to none!"
It's always the best brochure: Mark Walker of Manchester's Relionus says: "JB Kind always has the best catalogue and this year it's even better again. After seeing the new products in your catalogue, I will add some to my showroom and keep some in for stock." Mark did add more products to his JB Kind range – thanks Mark!
Tickled pink: Les Perkins of Mickle Trafford (Beesley & Fildes) says: "A nice catalogue with a quality feel to it."; Rob Hughes from Huws Gray in Wrexham adds: "A brilliant catalogue, the customers will love it!" and Bill Woods at Savoy Timber in Preston concludes: "The best catalogue you have produced so far, it's really good."
Adding value to door displays: "Wow the catalogue is awesome! It's packed full of new doors and ideas. I think the pocket door system could be a very useful addition and I will be adding to my door display!" says Andy McKeown of Liverpool's AJ Beers. In agreement with him is Tony Morris of Maxwell DIY in Peterlee who adds: "The new catalogue looks fantastic, customers will love it, and we will certainly be adding some new lines." Steve Jones of MKM in Southport says: "The new JB Kind catalogue looks great and I will certainly look to add the new bi-folds and pocket door system to my display. The catalogue has a quality feel to it that is sure to impress the customers."
It's unrecognisable in North Shieds: Keith Anderson from North Shield's based JT Dove comments: "The catalogue looks great this year, if I look at how it was four years ago, it's unrecognisable from then. You've done a great job on it this year."
Helping merchants to sell to their customers: Sally Fisher, Joinery Product Manager at Elliots in Southampton comments: "JB Kind's 2015 Door Collection Brochure is informative and easy to use. The layout is consistent and the 'helping you choose your JB Kind door' is very useful to customers in a step by step format. The new door designs are appealing and featured within lifestyle shots, helping to sell the concept to the customer. The range of doors and sizes available is vast and the option of bespoke products is an added benefit."
So, as you can see our 2015 Door Collection has been a hit and, of course, we're thrilled. A big thank you to all the merchants that have taken the time to let us know how they feel about our bumper 2015 brochure.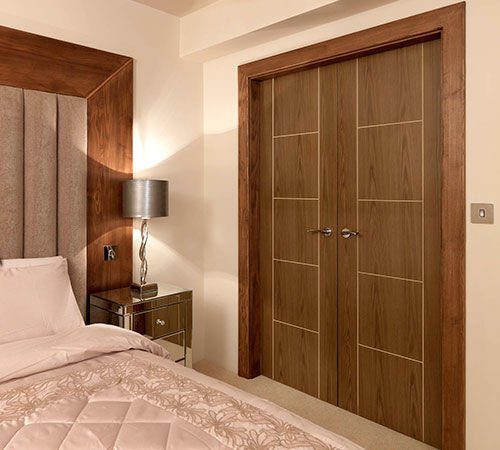 If you haven't seen the new Door Collection Brochure yet, you can download it here.
Merchants have complimented this year's brochure for many different reasons, what's yours? We'd love to know why you like the new JB Kind brochure, so have your say by leaving your comments below or completing our contact form.