Interior Colour Trends for 2019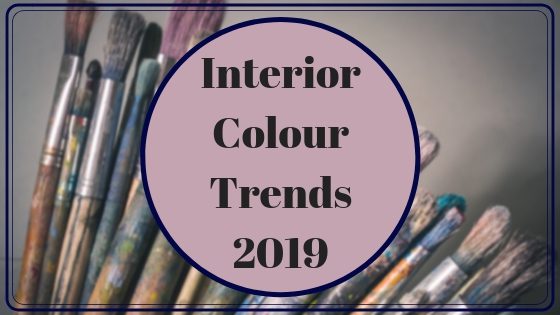 2018 was dedicated to powerful reds, black accent walls and a splash of metallic hither and dither. Trendy hues this year are veering away from a darker palette and presenting different takes on earth tones. Even Pantone's 2019 Colour of the Year, Living Coral, might be a bit bright for some tastes, but it echoes the ocean perfectly. 
So, with British spring time on the horizon, it could be your time to refresh your home and get handy with a paintbrush. To help give you some inspiration we have put together some of our favourite colour trends for this year…
Jewel tones
Not limited to just the paint on your walls, jewel tones are a huge hit for this year. Ruby, sapphire and emerald are colours adorning many homes and give rooms an opulent vintage vibe.
Splashes of amethyst, citrine and garnet are also being incorporated through soft furnishings and décor. 
Organic colours
Earthy hues are everywhere in the interior's world at the moment as the natural Scandi-esque trend makes it way into the UK.
Unlike the clean white walls that Scandinavian designers have adopted, us Brits are reaching for honey browns, terracotta tones and comforting minks.  Greens that echo nature are also a key player for 2019, think hunter green, olive green and forest green. 
Electric hues
If you prefer something more vibrant but don't want to step away from the earth tones, incorporating neon into any home renovation could be the way to introduce pops of colour. 
Coral pink, citrus orange, lime green, sunshine yellow, azure blue. We don't know about you, but for us they conjure up images of tropical fish darting in the ocean, beautiful coral reefs and the fruits and flowers of a dream island.
Why not make your home a paradise with some bright colours inspired by nature? 
Washed palettes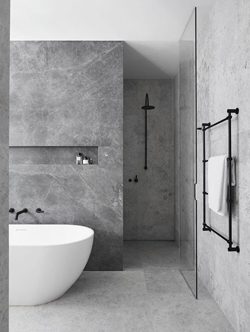 With some paint companies bring out complete ranges of subtle hues, it is no surprised that washed colour palettes are a hit this year.
Inspired by the weather and erosion, you can expect rich textures and soft layered tones. Creams, muted greys, dusky pinks and washed teals tend to make up this understated trend.