How to use your interior doors for tidy storage solutions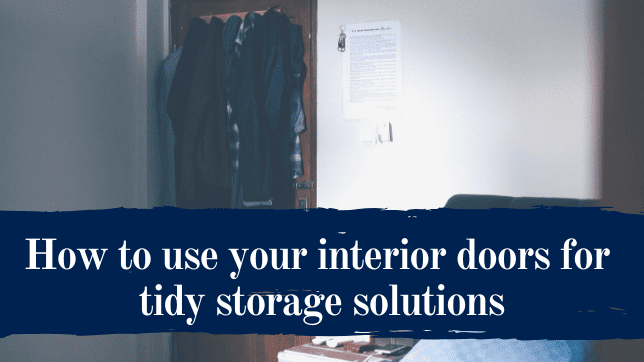 Sometimes there's just not enough storage space in the house for all your clothes, shoes, accessories and gadgets and therefore you have to come up with inventive ways to make the most of the space you've got.
We have six savvy door storage ideas to help you give cluttered rooms a little TLC. All these ideas are designed to make the most of limited space and streamline your organisation.
From the bathroom to the children's bedroom, these ideas can be used on any interior door and will soon transform the most overcrowded of rooms into an organised paradise.
Shoe rack
Fed up of shoes sitting by the front door? Well, this storage solution will solve that in seconds. An overdoor shoe organiser hangs from the top of the door and allows you to keep your shoe pairs neat and tidily stored.
There's no drilling required as the organiser cleverly hooks over the top of the door and hangs down providing plenty of room to store your shoes discreetly.
A spice rack
If you're forever losing the curry powder at the bottom of the drawer or constantly digging about for the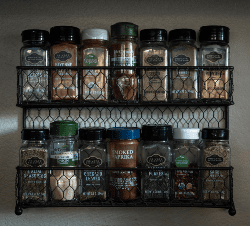 pepper, then the solution could be to hang a tidy spice rack on the back of your pantry/kitchen door.
These racks are screwed into the back of the door providing a handy system for you to arrange your spices and free up some extra space in the drawers.
Handbag hanger
This is a helpful hanger that hooks right over any door and provides arched hooks that are perfect for purses and handbags.
You can hang them on the back of your wardrobe or bedroom door so rather than stuffing your bags at the back of the wardrobe or under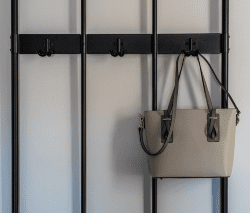 the bed you can keep them accessible, in good condition but out of the way.
Bookshelves
If a large bookshelf unit would intrude too much on your space but you want to keep your books ordered, then an alternative storage solution would be to hang a couple of narrow wood racks on a door to use as shelves for your books.
It will keep your book collections off the floor and out of eyesight but they'll still be displayed neatly so you can easily choose your favourite read.
Toiletries basket
There's never enough space for toiletries or cleaning items, no matter how big your bathroom is, somehow, they always seem to build up. Adding an adjustable rack to the back of the bathroom door can give you some much needed extra space to store all of your essential bathroom items.
They simply hook over the top the bathroom or cupboard door and means you can ensure that you always have extra toothpaste to hand.
Coat storage
Coats can take up significant space in the wardrobe so one of the easiest door storage solutions is to apply some hooks to the back of a door and use it as a place to hang coats or other clothing items.
This makes them easily accessible and means you have more room in your wardrobe for all the new clothes you buy on your next shopping spree.
So, if you're struggling for space, why not give these handy hacks a try? No matter what room in your home, these simple storage solutions can free up space and keep your personal items organised.