How to Create a Mood Board for Your Home Décor Project
Putting together a mood board is a great way to help you plan out a room or a design. Whether you're stuck for ideas, or have so many you don't know what to do with them all, it's a way of curating what styles, products, colours and textures appeal to you. The other big benefit of creating a mood board is that it enables you see whether your ideas all work together in harmony, helping to avoid costly mistakes. Plus, mood boards are great fun to make – win, win! 
Searching for inspiration
There are so many sources of inspiration these days, both online and in print. Fire up the laptop and use all the platforms that are available to look for things you like. Pinterest, Instagram and Houzz are good places to browse through. Online magazines such as House Beautiful also have much to offer. On Instagram, you can follow hashtags as well as people. Use search terms such as "living room inspiration" or "modern Victorian house". 
Pinterest is great for mood boards, as you can store all the images that appeal to you, whether you leave it public or keep it privately. You can also share your mood board, whether it's with a partner or your design team. We suggest following companies whose products you particularly admire.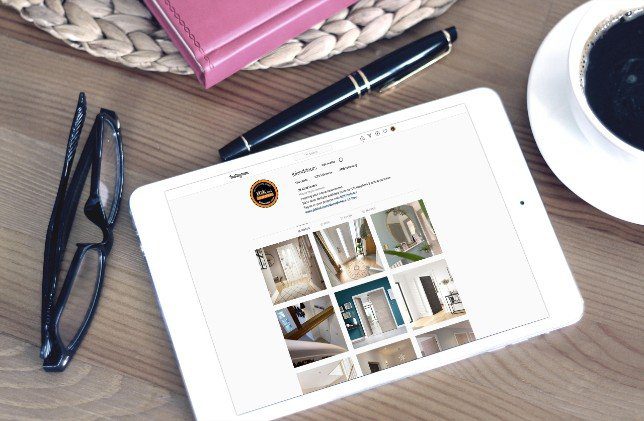 Gathering samples
Many companies will send you samples of fabrics, paints, floor finishes and whatever else might be included in your design. Be aware that some will charge you a small fee. However, it is worth it to make sure the products you choose all work together. It's important to remember that the colour of something you see on screen may not be quite the same as it is in reality, which is why seeing it in the real world is important. Small differences in colours can be key so take time to do this.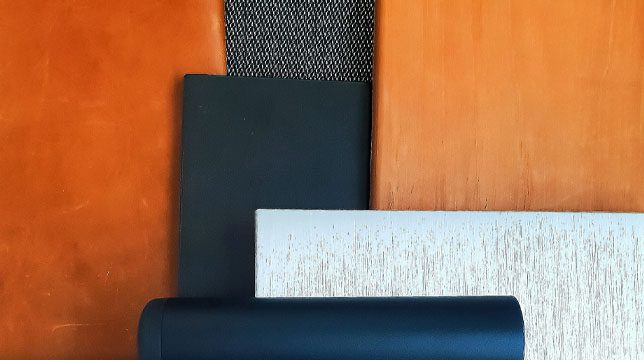 Settle on a style
You should have a lot of inspiring images to work with by this stage! Have a good look through them all and take note of which style or colours appear the most. That should give you a good idea of what your overall 'look' will be. 
Now is the time to research larger furniture items that you would like to go into your space, including doors of course! If your mood board features a high proportion of natural colours, you might like to opt for a cottage style door like the Thames Oak. If you like the sleek industrial look, then our Urban Industrial door range could fit the bill. 
On a practical note, when you're looking at the big ticket furniture items, make sure you take account of costs. No-one wants to go all out for a design, only to find the price is way above your budget. If you happen to be in a shop, take a picture or pick up a brochure.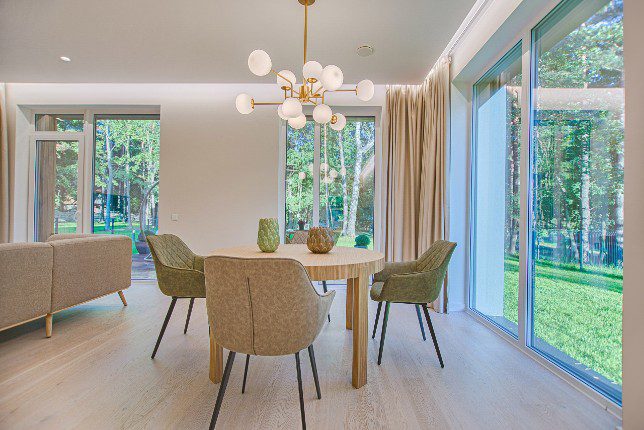 Now the fun bit
It's time to bring everything together on to one image – this is your mood board! You can create the board itself either on paper or online. If you prefer the physical look, then get yourself a large sheet of paper and cut out images from the brochures or print outs from online materials. Then, you can add any fabric swatches or samples that you have. 
If you prefer to do it online, there are some good tools out there. Use something like milanote.com which has a free version available to use.