How do you solve a problem like the weather?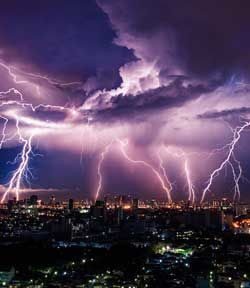 If there's one thing we can rely on these days, it's the unreliability of the Great British weather! But whatever the weather, be it torrential rain or glorious sunshine, properties need to be able to withstand the elements.
This is certainly the case when it comes to external doors – after all, poor quality wooden variants are frequently prone to swelling in the winter and shrinking in the summer. In today's unpredictable climate, it's essential to have doors that are strong and stable.
Keeping up appearances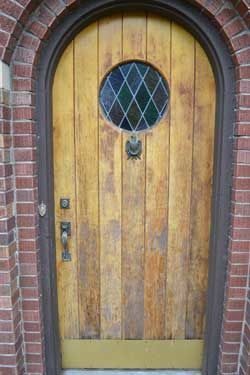 Of course, durability isn't the only issue here – aesthetics have an equally important role to play. A front door, for example, needs to match the exterior style and décor of a property, as it plays a key role in maintaining a building's character. Plus, once installed it needs to retain its colour; nobody wants to be constantly repainting their door year after year!
Material world
Another significant factor is the material used. Plastics can warp and become discoloured, as well as cheapen the look and feel of a property. Poorly treated woods, on the other hand, can split and crack, as well as be susceptible to gremlins including rot and nasty fungal decay.
Withstanding the elements
Fortunately, advances in manufacturing, technology and materials have resulted in external doors arriving on the market which don't suffer at the hands of the weather, while lasting for many years without any trouble at all. 
But that's not all – certain doors also conform to all relevant energy efficiency requirements. This ensures greater levels of thermal insulation (adhering to Part L of the Building Regulations), in turn keeping the colder elements at bay during the winter months.
Get Extreme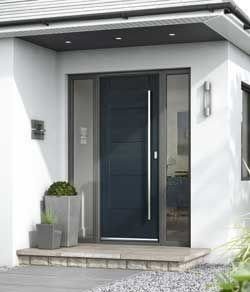 Indeed, doors such as our own External Extreme range have been specifically designed for entrances and offer unrivalled durability in the timber doors market. These doors utilise a top layer of MEDITE®TRICOYA®EXTREME, which is resistant to fungal decay, has enhanced stability with limited swelling or shrinkage and offers greatly reduced maintenance costs. Plus, they are great for overpainting to fit individual colour schemes and boast a 10-year guarantee.
So, while you can never be sure about what the weather will do next, one thing you can rely on is this range of doors retaining their strength and integrity through even the most extreme conditions! Why would you have it any other way?