Home upgrades that will boost the value of your home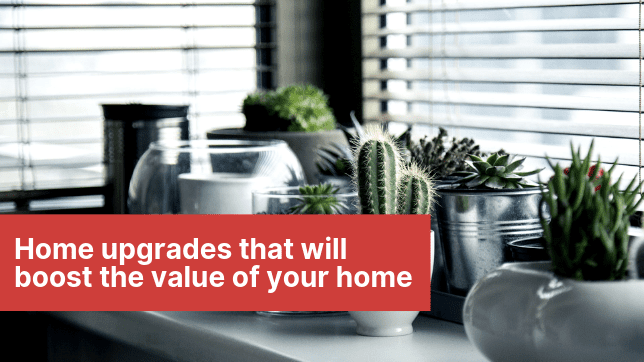 When working your way up the property ladder it's important to know how to maximize the value of your home so that when it comes to selling you can get the maximum possible price for it.
It doesn't always have to be big projects such as an extension of loft conversion, there are a few smaller and less expensive updates that you can make to your home that will potentially boost the value.
Whether you're considering selling your house soon or would just like to make some changes incase you decide to move on in the future here are a few home improvements you can make to increase the value of your home.
Kitchen makeover
In many houses the kitchen is the heart of the home and therefore any updates in this room are worth the investment.
As long as you don't go overboard, completely remodeling the kitchen in your home can increase the value of your home up to 6%. However, it's important that if you're going to invest in a new kitchen that it still compliments the rest of the home.
If you don't want to completely remodel your kitchen even just a little bit of paint can go a long way. You can easily refresh the look of your kitchen with just a splash of colour. Use modern colours that reflect the feel of your home and you can instantly update the look of your kitchen.
Replacing old kitchen appliances with new energy efficient models can not only help you to save money and the environment but can also help when selling your home as many potential buyers often look for ways to save money when they are searching for a new property.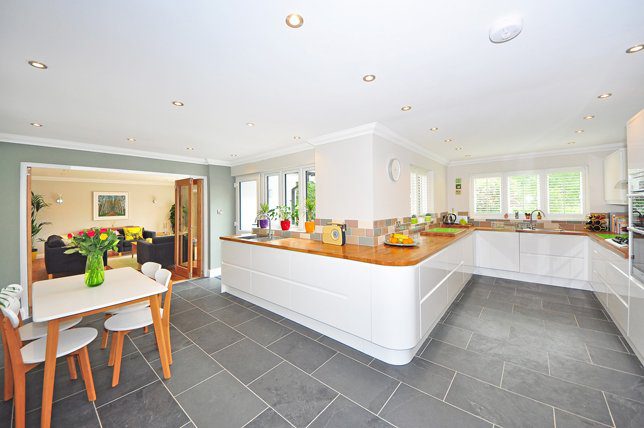 Improve curb appeal
You may often hear people talk about improving curb appeal when it comes to selling property. This refers to the attractiveness of the exterior of a property. Afterall, first impressions count and the outside of your property needs to be welcoming.
There are a few things that you can do to boost the curb appeal of your home.
Firstly, a new front door will instantly make your home more appealing from the outside. External Extreme doors are the most exciting new development in exterior door design and are the perfect way to boost curb appeal.
New windows can also have the same effect and they will also improve your home's energy efficiency.
A few other things that can add to your properties curb appeal are, new mailbox, a few strategically placed plants, outdoor lights, a fancy porch and a lick of paint.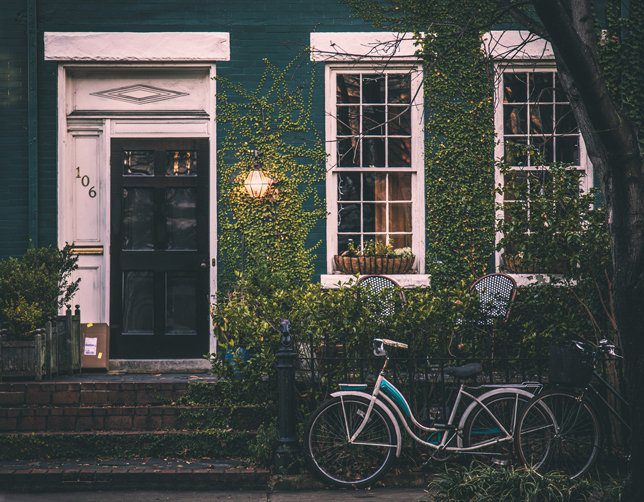 Bathroom makeover
A new bathroom is estimated to increase the value of your property by about 3-5%. It can be a costly investment but worthwhile. If your bathroom is looking tired and worn it can be a really good idea to spend a bit of time and money improving it.
You have the option to completely restructure your bathroom or to keep the cost down you can keep your existing layout and just replace or add new fixtures and fittings.
Love your garden
You may not realise it but your garden can affect the value of your home quite significantly. Make sure you show it some love by keeping it tidy, planting flower beds and mowing the grass.
New patio or decking can totally transform a garden and make it a great area for entertaining, which is something a lot of people look for when shopping for a property. A fresh lick of paint on fencing, sheds or any other wood that can be seen in the garden will also make a difference.
A well maintained garden can really make an impact on a potential buyer and so it's important that this area of the house is not overlooked.
A few other simple ways you can add value to your property are:
interior decoration – fresh coat of paint, keep it neutral
replace wallpaper with paint – this can be a turn off for potential buyers
let in the light
refresh doors and flooring
Sometimes the little things can make the biggest difference and taking the time and money to make these home improvements can quickly increase the value of your home so that it's ready to sell.