Home Office Décor: How to Maximise Productivity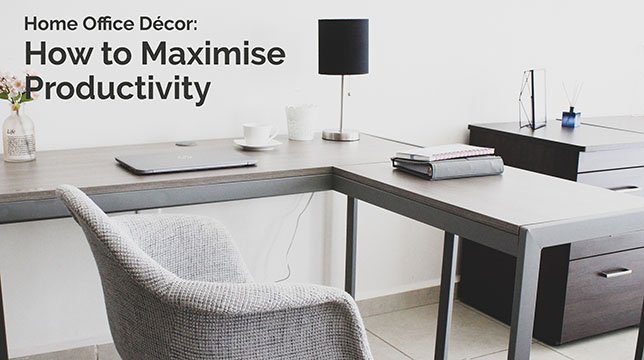 With so many of us now working from home and hybrid-working set to be a solution for many companies going forward, it's more important than ever to create the ideal home office space.
It's no secret that working environment can play a major role in your mood and concentration, but it can also significantly affect productivity. 
There are lots of simple and economical decor tricks that you can apply to your office that will make you feel more energized, inspired and motivated.
These can be applied to nearly any office, so, whether you're working from your kitchen, have a desk in your bedroom or have a dedicated study room these home office interior design tips will help boost your health, happiness and productivity. 
Greenery is important
Research has consistently shown that adding plants to a workplace decreases stress and can increase productivity by up to 15%.  As humans we can seriously suffer if we don't have enough nature in our day-to-day life, therefore, adding some lively greenery to your working area can bring feel-good vibes, purify your air and enhance your interior with decorative pots and vases.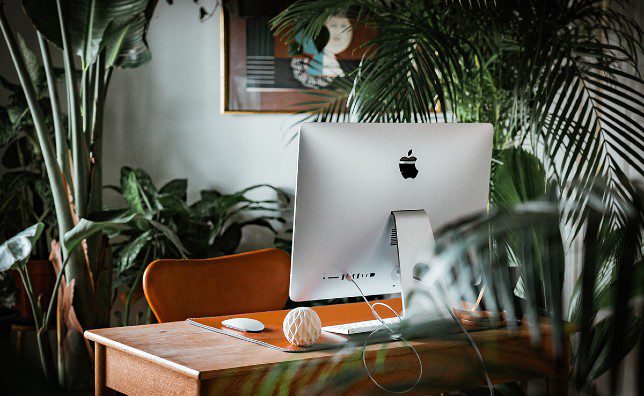 Stay minimalist
A minimalist aesthetic doesn't just look good, but it also makes it easier to get things done. Having a cluttered desk or office space can make you feel overwhelmed resulting in a reduced work rate. So, aim to keep your office simple and clutter-free if you want to keep productivity high.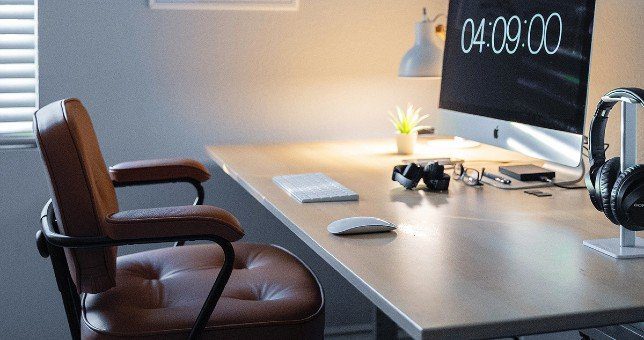 Exploit the natural light
Lighting is extremely important for boosting energy and equally for reducing eye strain. Try to maximise the natural light in the room as much as possible. Daylight has been linked to improvements in wellbeing and mood. In addition, natural light can make a room lighter, brighter and give the feeling of more space. If natural light is limited, opt for bright white bulbs, this will make a big difference in your daily energy levels.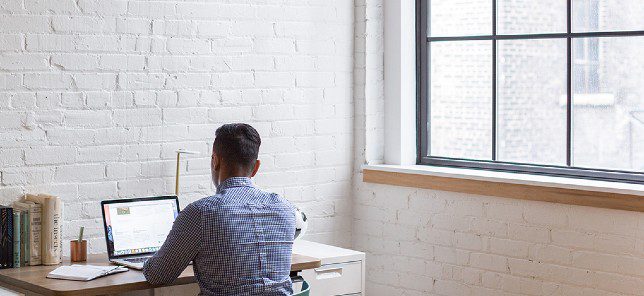 Employ stylish and practical storage
Clutter is one of the biggest productivity killers. Implementing neat and tidy storage solutions for your office supplies will instantly make you feel more organised. Make sure everything has a proper home, any papers and stationery are kept in storage boxes that fit seamlessly into your room décor.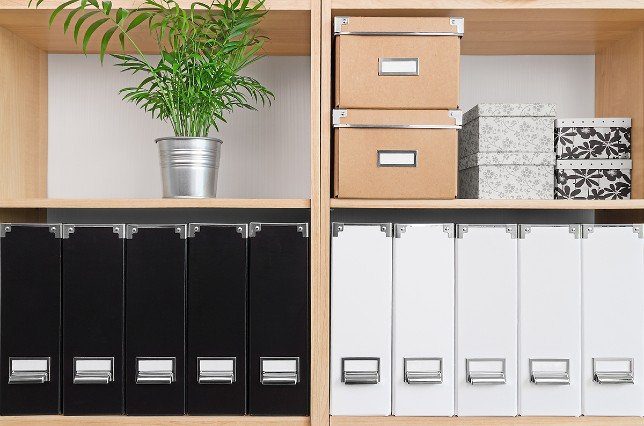 Use inspiring colours
Colour can bring positivity, there are many studies that insinuate that colour influences both mood and productivity. Blue shades are said to stimulate the mind, yellow hues inspire creativity and green connotes relaxation. This can vary from person to person so when decorating your office space, choose colours that personally vitalize you. 
Create a gallery/inspiration wall
All work and no play can make you feel uninspired and you can begin to forget why you're working so hard to begin with. Adding pattern, colour and most importantly inspiration to your space can help improve this. A few pieces to showcase your favourite motivational messages along with some colourful images can make a serious impact on your daily output. Choose different typography styles, prints and photos to create a wall that will fill you with inspiration at every glance.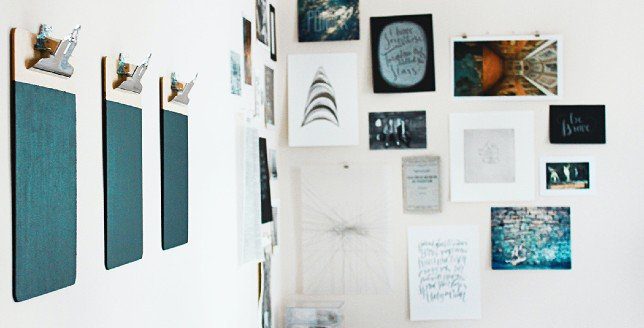 Make it comfortable and luxurious
One of the most vital elements of your home office is comfortability. After all, you're going to be spending a lot of time in this space, so you want it to be appealing and snug. Find an ultra-comfy chair, use colours that will create a warm atmosphere and add accessories such as cushions, a scented diffuser, rug and anything else that will make it feel like home. 
Not sure what colour to choose for your home office space? Check out the biggest interior design colour trends of 2021.