Home Interior Trends 2021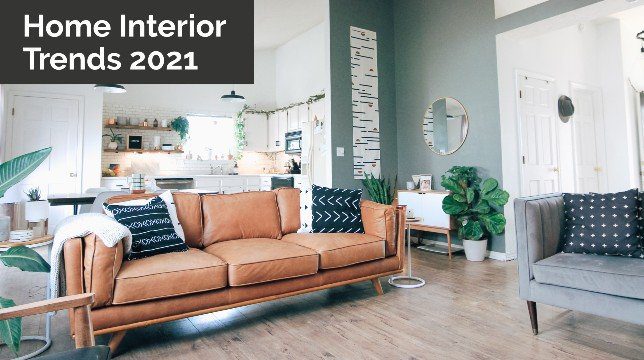 There's definitely one thing to look forward to this year and that's the interior design trends.
2021 is set to see hybrid designs flourish, the importance of sustainability grow and comfortability and relaxation at the forefront when it comes to creating the perfect spaces.
 
Here are some of the biggest interior trends that we'll be seeing this year. 
Japandi 
Japandi, also referred to as Japanordic, is an interior design technique that blends motifs from Japan and Scandinavia. This hybrid of east and west is all about creating interiors that are minimal without being cold.
 
The style revolves around clean uncluttered spaces, incorporating elements of nature, foliage, wood and handcrafted accessories. The clever use of light wood and dark pottery adds comfort and warmth, while the adoption of pocket doors and savvy storage solutions save space and add style.
  
Japandi is seen more as a lifestyle than a trend and it encourages people to embrace simplicity and subdued colour palettes. 
The proposed gentle tones, natural textures, low slung furniture and origami shades against a light wood background create a peaceful and relaxing space.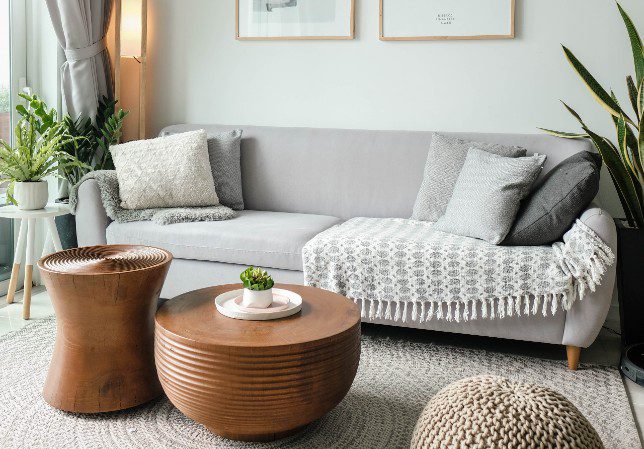 Cosy Comfort
For the last 12 months our homes have been our escape from the world, and we have been seeking comfort from our cosy spaces. It's become more important than ever to create a calming haven that is not only stylish but comfortable and a space that inspires relaxation.
 
Homeowners have been establishing cosy comfort interiors using a selection of warm, deep colours such as greens and burnt orange. Fundamentally, this design style combines old-style furniture with new, modern pieces and uses different luxurious textiles such as wool, rattan and wood. 
Lighting is often overlooked when it comes to creating interior design schemes, but this is one of the easiest ways to create a cosy ambience. Layering your lighting enhances texture, highlights statement features and can help take your space from indistinct to intimate.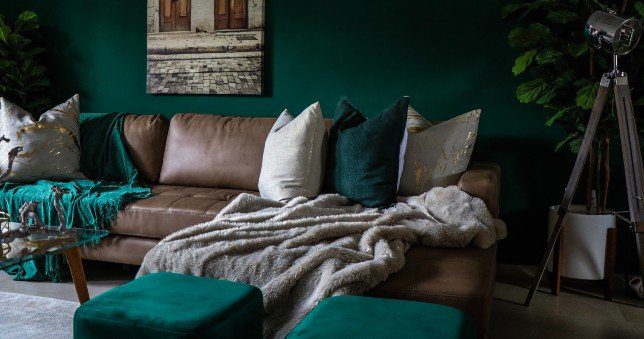 Sustainable Luxury
These days we are all more inclined to make environmentally conscious decisions, even when designing our homes. Sustainable designs are becoming more accessible to the average homeowner meaning eco-friendly comfort has become increasingly popular. 
When it comes to sustainable interior design, there's no magic formula and taste will differ from person to person but there are a few ways you can achieve sustainable luxury in your home. 
To inject some opulence into your home you don't need to break the bank. Simple materials can often provide you with greater design options. Transform your old materials by upcycling and repurposing and you'll be surprised how versatile they can be.
  
When furnishing, ensure you're using durable brands, sustainable natural fabrics and materials such as; wool, cotton, jute, faux fur and velvet. 
Make use of natural light and create a classic style with muted colours, perhaps Dulux Brave Ground.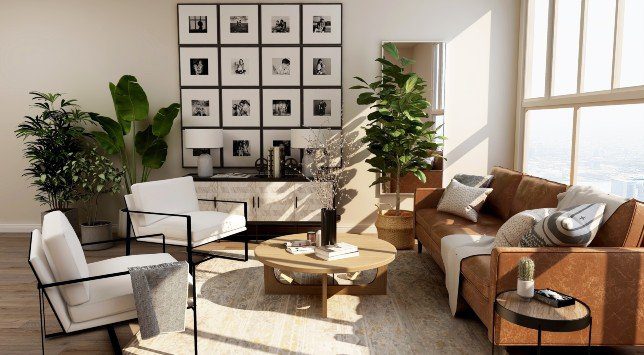 Back to Nature
Nature, plants and greenery can naturally improve our home, health and wellbeing and this is exactly what this design style aims to do. 
More formally known as biophilic design, this interior trend exploits the natural surroundings and incorporates greenery to create unique, clean living spaces which are comfortable but maintain elegance. 
The notion of bringing the outside in and vice versa is an essential part of back to nature design. Creating outdoor kitchens whilst using earthy tones and luscious greenery inside as well as utilising glass rooms and extending the living area into the garden. But this is more than just simple aesthetics, this is about creating spaces that have a positive impact on people's health and wellbeing.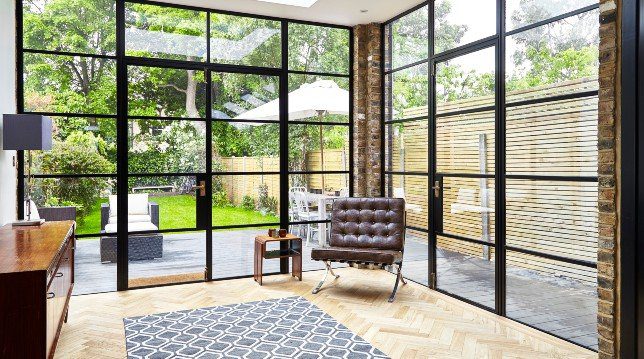 Slow living
Modern life can feel hectic and demanding. Society has become inherently fast-paced and we often yearn for a slower tempo of life. As a central role in our lives, our home should be the one place where we can relax, pause and take our time. The Nordic inspired slow home design concept is the principle of slowing down to design homes that are simple and sustainable but practical and functional.
 
Spaces that are designed with slow living in mind make room for the things that bring us pleasure. This is a very personal design style, however, log fires, white walls and rustic, bohemian elements are common features used within slow homes.  Colours schemes often include white, stone mixed with calming colours accessorised with jute, rattan, wicker and wood materials.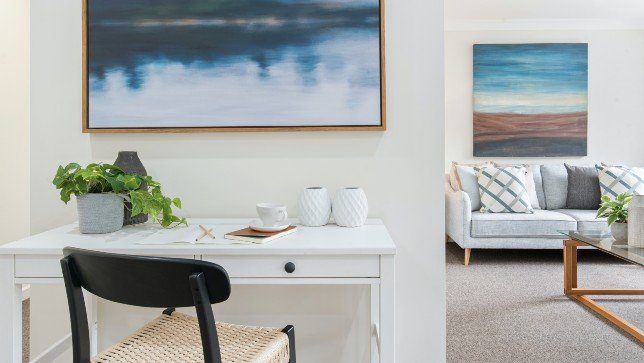 Want to find out more about the most popular trends this year? Tap into the biggest colour trends of 2021, or get the lowdown on the door trends of the year.