Fun Easter Egg Hunt Ideas at Home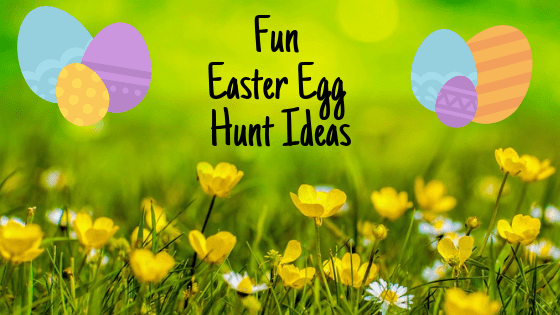 Roll on Easter! Who doesn't love an entire bank holiday weekend where munching on chocolate and hot cross buns can be done without judgement? Whether you're attending an Easter church service or spending time with family, you will undoubtedly find some time to get the family involved in an Easter egg hunt. However, if you fancy doing something a little different take a look at our innovative ideas below…
For those who need help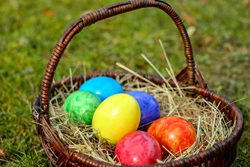 Toddlers like to get involved in Easter festivities – who doesn't love a little one with chocolate around their chops? However, the complexities of a traditional Easter egg hunt might be a bit much for tiny tots. To guide them in the right direction, adorn your Easter egg hunt trail with arrows to point them in the right direction and claim their goodies.
Ditch the chocolate
Although we are sure parents of the world would be upset there's no secret chocolate to polish off in the evenings, opting for a choccie-less Easter egg hunt isn't a bad thing. If you can't get your hands on a dairy free egg for your lactose intolerant child, this is a great idea too! Get your hands on some plastic Easter eggs that come apart. Place a privilege inside for your child to win such as swimming at the weekend or an extra helping of pudding!
Get physical
Similar to the privilege eggs, exercise eggs are an ideal way to banish the treats and focus on the family's health. You can even decorate the plastic eggs with a sports theme if you had the time. Inside each egg should be a physical challenge, whether it's 20 start jumps or a sprint to the end of the garden and back.
Running shoes needed
If you have a big garden and somebody in the family has speedy legs this could be the one for you and your children. Using a hot glue gun, carefully stick Easter treats to an old t-shirt or sweater. The aim is for one member of the family to wear the clothing item whilst being chased by the children frantically trying to win a tasty snack!
Teen technology
If your teenage children think they are a bit beyond Easter egg hunts, spike their enthusiasm by enabling them to use their smartphone. There are a number of websites and apps that can be used to create and scan QR codes. You can then get your teenage children to scan QR codes hidden in eggs that will reveal a clue as to their next chocolate treat.
How puzzling
We wouldn't attempt this with a 1000-piece puzzle, but any children's puzzle with minimal pieces would be ideal. Hide puzzle pieces in plastic Easter eggs and send your children off on a voyage to find them. Once collected, they can only win a prize if they manage to put the puzzle together and haven't lost any pieces!