Five Interior Design Colour Trends For 2020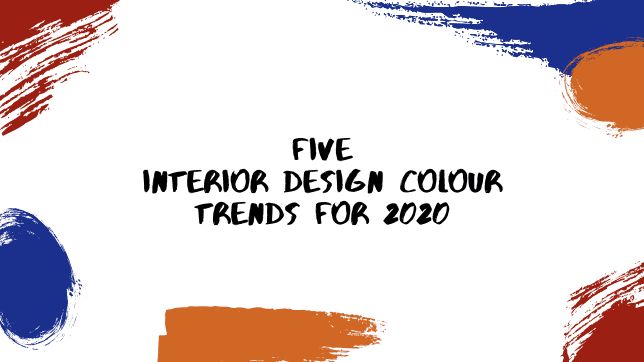 Colour can completely transform a room and it can have powerful effects on not only the tone and mood of a room but also can give the illusion of space, making a room seem smaller or bigger than it actually is.
However, deciding on the perfect colour for your space can be a difficult task, especially with so many options. If you're thinking of revitalising your home in 2020 and need some direction, here are some of the colour trends set to dominate interior design this year.
Navy Blue – Colour of the Year
Each year major paint companies such as Sherwin-Williams and Pantone choose a colour of the year and interior designers adopt these colours in their designs to create beautiful spaces.
This year both companies have announced that their colour of the year is navy blue, with Sherwin-Williams naming it Naval and Pantone referring to it as Classic Blue. Even Dulux has identified a calming blue called Chinese Porcelain as its colour of the year, so we have no doubt that we will be controlling interiors as we begin the new decade.
This timeless colour connotes regality and can be paired beautifully with champagne to create a sophisticated, cosy and welcoming feel. This rich blue that is reminiscent of the night sky and can be used to decorate an entire room or to create a dazzling accent wall.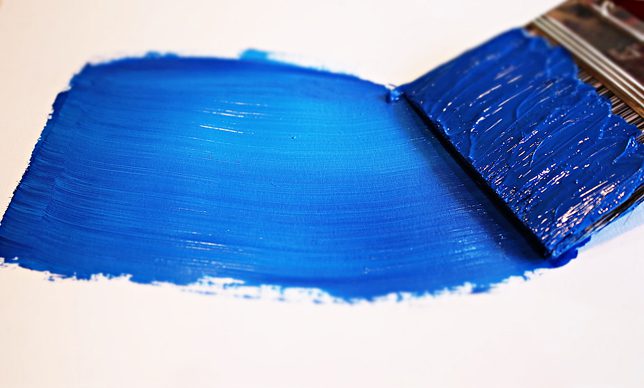 Dark Red
This colour was prominent throughout 2019 but is set to remain popular throughout 2020. Many believe this is an autumnal colour but rich reds can be used elegantly throughout all seasons.
Dark reds are renowned for adding sophistication and warmth to a room and they are usually used as accent colours for feature walls or predominant colours to create a charmingly mature atmosphere.
Burnt Orange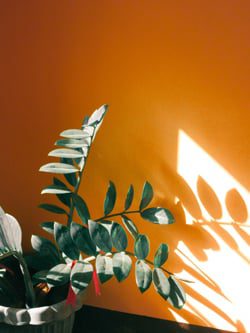 A slightly more interesting colour has snuck its way onto the list this year. Good Housekeeping have listed burnt orange as being one of the main colour trends for 2020. It might not be for everyone but it's an ideal colour to add a bit of a pop and personality to any home interior, promoting warmth and a modern stylish feel.
If you're a fan of this invigorating colour it's advised to use it in moderation, perhaps as a feature wall or front door colour.
Similarly, mango is taking the interior design scene by storm this year and these energetic, bold colours are great for accessories, after all sometimes less is more so a few orange cushions scattered around can instantly brighten up a room.
Light Pink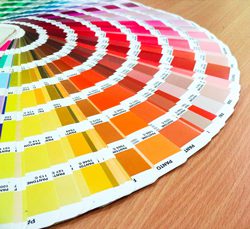 Light pink is predicted to be extremely popular this year especially as Benjamin Moore has announced First Light, an airy pink, as its colour of the year. This colour doesn't have to just be confined to nurseries, its refreshing tone can illuminate any room and is often used as a fresh alternative to white and beige.
It compliments other colours well and works fantastically in bathrooms and bedrooms. Blush has been a popular colour over the last few years and shall continue to be an important hue throughout 2020 due to its ability to create a modern ambience when mixed with warmer jewel tones.
Charcoal
Dark colours seem to be a standout trend this year as charcoal also sneaks into the list. This chic and intimate colour works well in any room of the house and is often paired with other shades of grey to add visual interest and depth to a space.
These moody paint colours such as charcoal, off-black and peacock are edging into centre stage this year creating calm and uplifting effects.