Easy to do home renovation ideas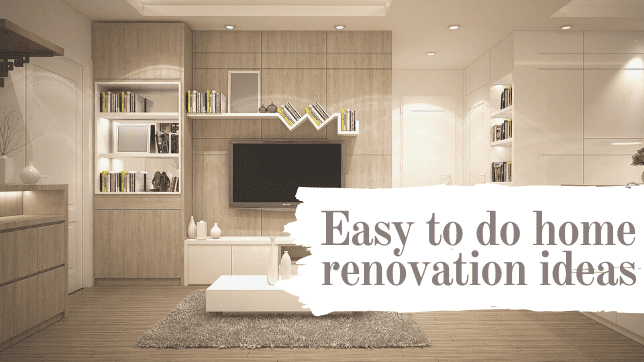 Are you looking to renovate your home but on a tight budget or haven't got the time for a full makeover? Refreshing the look and feel of your home doesn't have to cost an extravagant price. There are plenty of quick and easy changes that you can make around the house that will rejuvenate your dreary décor without breaking the bank.
Here's how you can make your home renovation simple and inexpensive:
A splash of paint
It may seem too simple, but a coat of paint can truly transform your home in no time at all. A new colour, or even just a fresh pot of paint can give your washed-out walls a burst of depth and can give the rooms in your house a totally new atmosphere.
Refresh your front door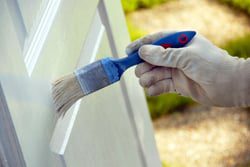 Let's not forget the outside of the house, after all it's all about first impressions and if you want your home to look welcoming then sprucing up your front door will do wonders for the front of your house. Whether it's a lick of new paint or a brand-new external door, it will instantly make your home more appealing from the outside.
Restore an old sofa
If your sofa has become a bit outdated or is looking a bit worse for wear, give it a little boost with some funky new fabric or upholstery. A tired sofa in the corner of a room can give your home a bleak feel. All you need to do is restore some life back to your couch and it will automatically refresh your living room.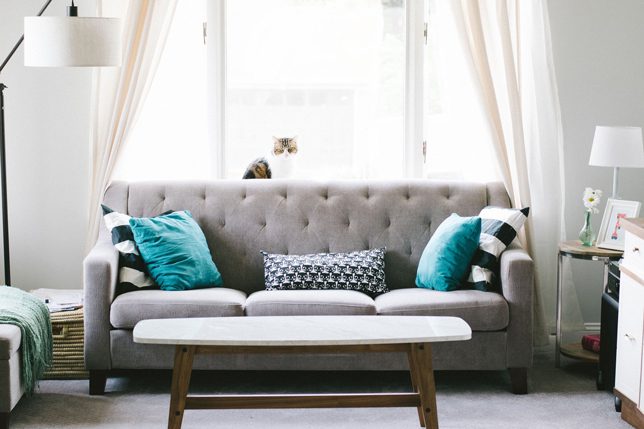 Get a rug
If you feel like there's something missing from your living room or bedroom, why not add a vibrant rug? Just the addition of this floor piece can add texture to a dull looking room and bring it back to life.
Update kitchen and bathroom hardware
Rather than a complete restoration of your kitchen or bathroom, which can cost a significant amount, updating things such as the handles on doors and drawers can drastically change your kitchen's appearance. They may be small changes, but they have a big impact and can determine whether your kitchen has a modern, traditional or eccentric feel.
Change taps and showerheads
In addition to the above, you can also easily change all taps and showerheads in your home to transform your kitchen and bathroom. No plumbing experience is needed and you can choose brand new faucets that make your bathroom/kitchen sparkle again.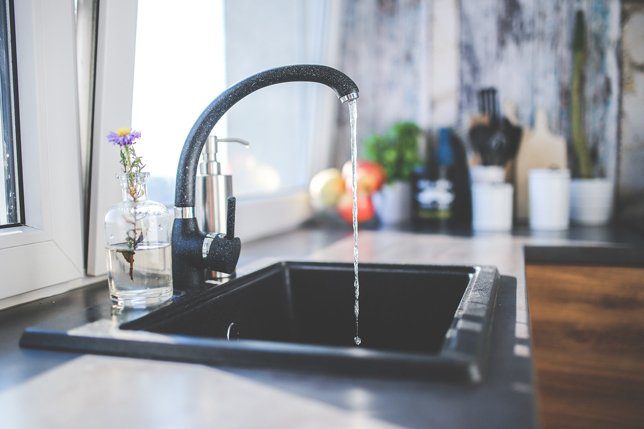 Get new light fixtures
Swapping out old light fixtures for new modern and contemporary ones is an easy fix to instantly brighten up a room. If you don't want to replace the entire fixture then you can just change the cover, which will have the same effect at a smaller cost.
Replenish your cabinets
If you haven't got the time or money to install brand new kitchen cabinets, giving them a repaint is a simple and cheaper way of livening up your kitchen. Just be sure that you prep the surfaces correctly as this is crucial if you want this home improvement project to turn out right.
See, there's no need to break the bank in order to renew the look and feel of your home. All you need is a spalsh of new colour and to replace tired fixtures and your interior will look as good as new.