Doors: Top tips for builder developers
UK house builders and developers operate within a highly competitive marketplace and it's more than just the bricks and mortar that will differentiate any development and give it an edge. From garden design to internal fixtures and fittings, housebuilders and developers know that it's the attention to detail that matters in 21st Century sales – and a home's doors often hold the key to sales success, but why?
Quality interiors and first impressions count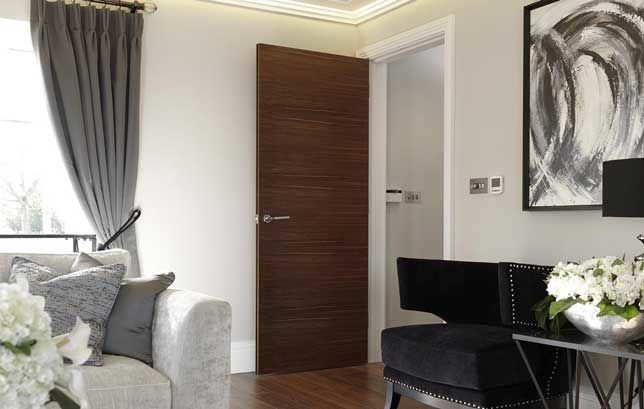 When consumers are looking to buy a property it's no longer just about the external design, it's about the interiors and style of the property as a whole, the flow of people throughout the space, and, of course, first impressions. Buyers want to see quality everywhere and there's no easier way to illustrate a developments' outstanding design than ensuring that the internal doors stand out as a core element of the home and room design.
Internal doors which are not run-of-the-mill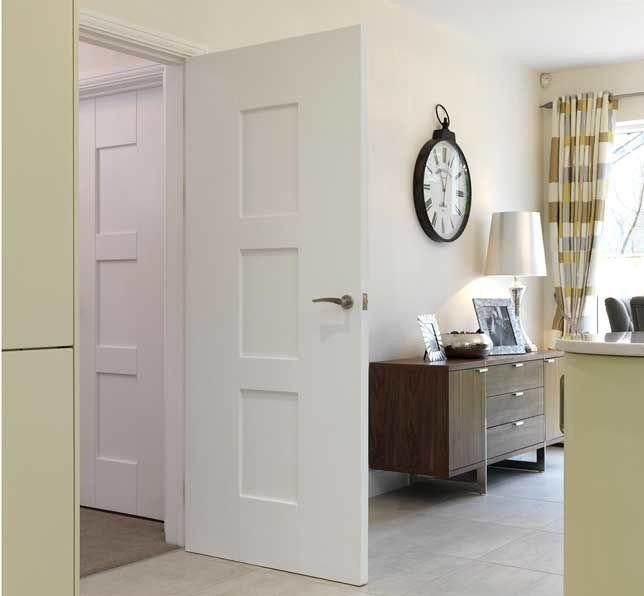 You won't have to be radical in your door decisions to satisfy UK customers either, as today's consumers are still fairly conservative in their door design choices, however, this doesn't mean you can't be innovative. House buyers are looking for a door quality and design that sets them apart from their friends and family, doors that look and feel luxurious but are not your run-of-the-mill options – and builders or developers will want doors that match this requirement but, practically, any doors will also need to fit into the build budgets.
Distinctive door designs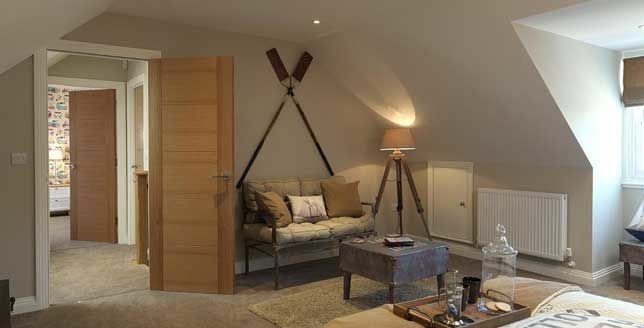 Of course often different doors will be required depending on the type of development being built. Smaller builders strive to be more distinctive than their larger counterparts and at JB Kind we've found our sleek and contemporary Walnut door range is a favourite in this market. From a practical perspective Oak Contemporary is another big seller, offering value for money, with the Tigris being the most popular. The real oak veneer and solid core construction illustrate quality to the customer and the cost effective price means developers don't have to break the bank!
Save space with pocket doors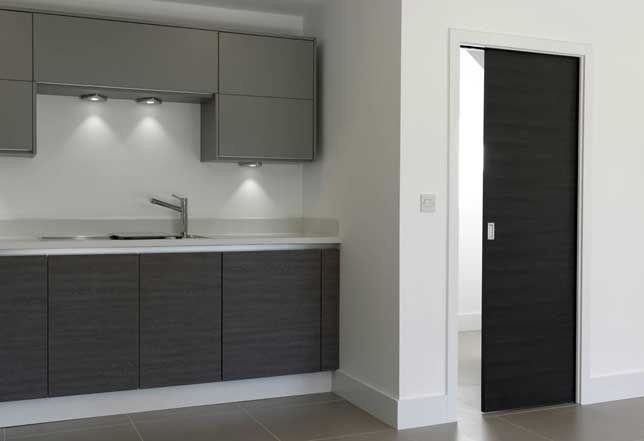 With the ongoing necessity to maximise space in properties, the popularity of pocket door systems is on the rise and often an essential component in many developments.  Prospective buyers are always impressed when they view a pocket door – so, as well as the practical benefits, they are a style statement too!
Door designs that offer affordability and choice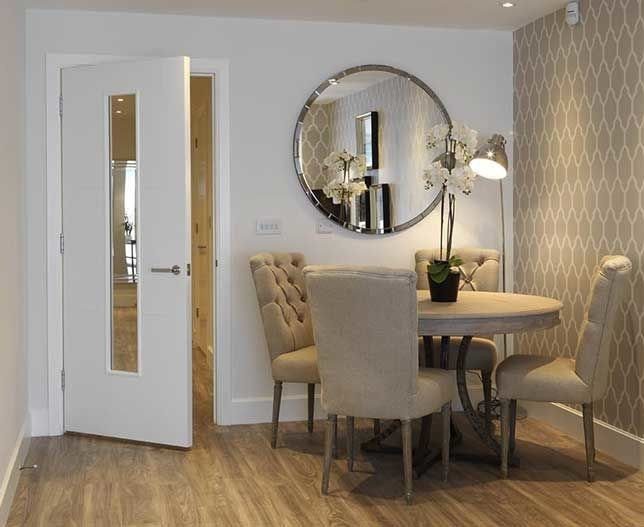 With all builders, large and small, price is crucial, but so is differentiation from competitors. Often developers opt for our Mistral door designs, which appeal to a broad audience. These high quality contemporary doors are priced reasonably and are available in oak, walnut and white primed so they can still be bought in bulk but they are also able to choose a variety of finishes to find the right fit for each development.
Location, location, location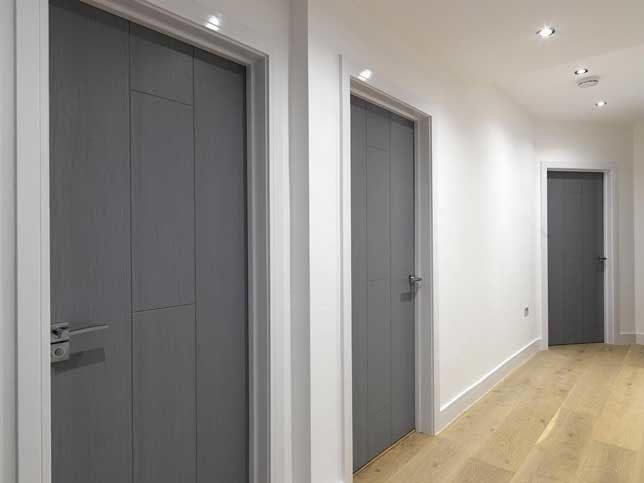 Interestingly, there is also a difference in door requirements depending on geographically where in the country the build is taking place. For example, customers in the south enjoy a mix of more innovative door designs as well as the more traditional and conservative (although stylish) options like walnut veneer and modern grey finishes. Further north, people tend to enjoy more staple door designs, like our Thames Original and of course our River Oak Modern range.
Textured doors are the latest trend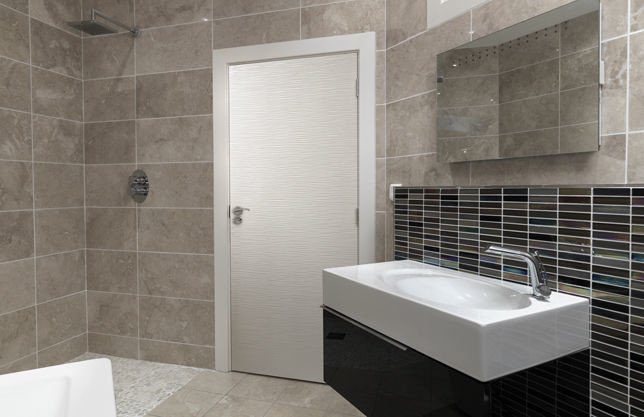 Across the board, the textured internal Ripple door design, and its glazed counterpart, has been performing very well in housing developments.  Thanks to the popular interiors trend for textures (think tiles and wallpaper) and the cost effective nature of these doors, innovative builder developers have been taking advantage of this latest door style.
Luckily for builders and developers JB Kind has more than 200 doors in its Door Collection and it's refreshed every year adding new designs and finishes so whatever the development, there will always be a door range that suits it.