Cost Effective Ways to Keep Your House Warm this Winter
The cost of living crisis has got everyone, tightening their belts this winter, and for many of us, our main concern is how we are going to keep warm when the temperatures fall. With many myths about heating our home, at JB Kind we thought it would be good to give you some tips: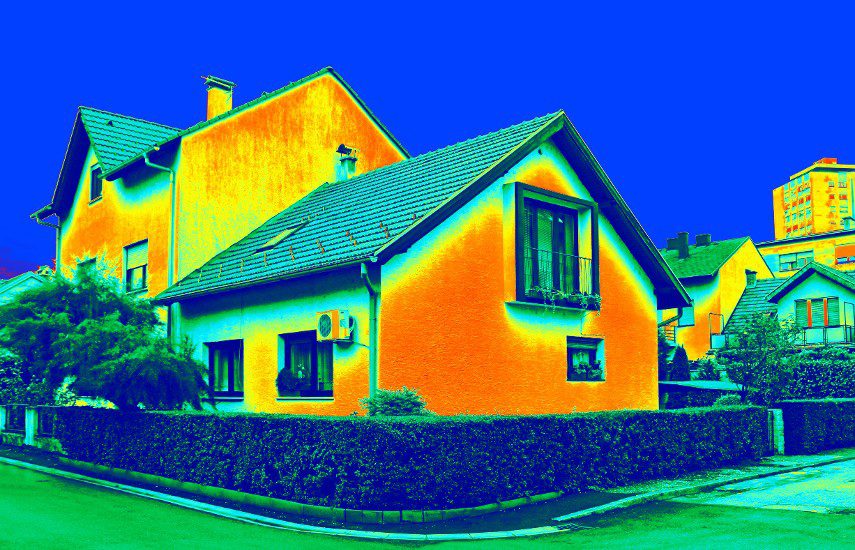 Avoid electric heaters – if you can
Electric heaters are one of the most expensive ways to heat your home, so even though they are cheap in the shops, they will end up costing you more than gas central heating, and it could be a lot more, depending on how much you use them. If you have the option of gas central heating or a log burner, then they are definitely better choices, but if not, check your tariff and be sure you know what you need to spend and won't get hit with a bill you're not expecting. If you want to try electric, then you might want to try an electric blanket, whilst it won't heat your home, it will certainly heat you!
Use your smart meter – they're free!
It's a common misconception that just having a smart meter installed will save you money, but it doesn't. The smart meter will provide information to you on what energy you are using, like what times of the day you are using it, and provide accurate readings to your energy provider. To make the most of it, you need to analyse the information – ideally in line with your tariff information – and see where you are using energy and how you can improve on this. For example, how much energy did you use when you put the kettle on, or your tumble dryer? You can then take action, like buying more energy efficient white goods and/or using your devices at different times of the day/night, if your tariff is cheaper.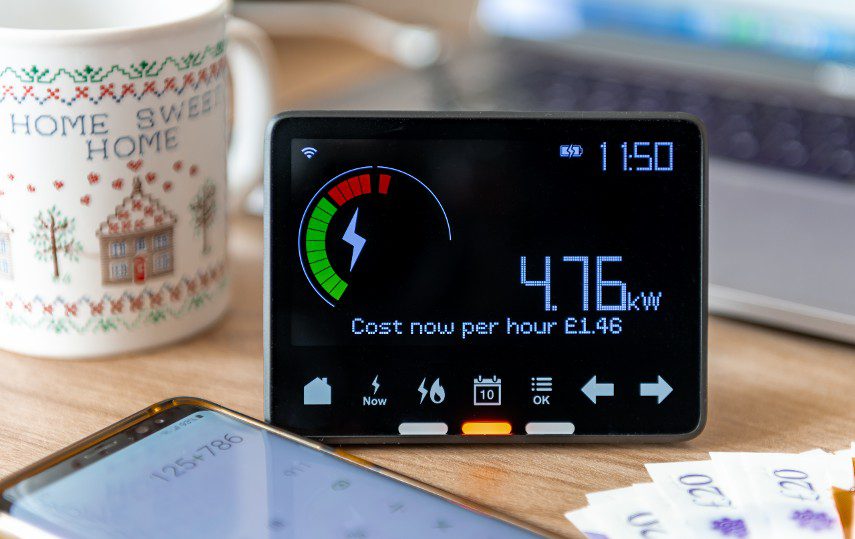 Shut that door!
If you live in a home where you have a room or rooms you don't use very often, then when you aren't using a room, turn down your radiator thermostat and shut the door to the room. There's no point heating a room that no-one is going to use, and if you leave the door open, that's just what you'll be doing!

Of course, we wouldn't be doing our job as an internal door specialist if we didn't tell you that you should make sure your doors are fitted correctly otherwise, even if you shut the door, you may still have draughts that let the cold/hot air through!
Secondary glazing – is it really worth it?
There's been a lot of talk about secondary glazing in the media, and even if cling film will work as a cheap alternative to the specialist materials, but is secondary glazing a viable option? Secondary glazing is a layer of plastic or glass that acts as an insulator or stop-gap until you can afford double-glazing or replacement double-glazing, or protect the period character of your property. Some experts say that up to 20% of your heat can be lost through single glazed windows and this option can therefore save you money on your heating bills.

The UK's Energy Saving Trust says that even a sheet of plastic taped to your window will help prevent heat from leaving your property, so using a secondary glazing film available from many DIY stores (starting at around £3.50 a metre), is worth giving a try. Although, in theory, cling film will work, it might not be the best option; as long as the material is transparent and air tight, most materials should work.
On the down-low
Keeping your heating on low is one of the ways we've all heard of that will help us keep our energy bills lower, but is it true? The UK's Energy Saving Trust, says no! It says that, although everyone will lose some heat from their home naturally, if you're having to keep the heating on low, then you must be losing extra heat, probably through ineffective, or lack of, insulation. The Energy Saving Trust says that the best way to save money, is to turn off your heating when you can – but it's still a controversial topic, with some experts disagreeing with the Trust's approach.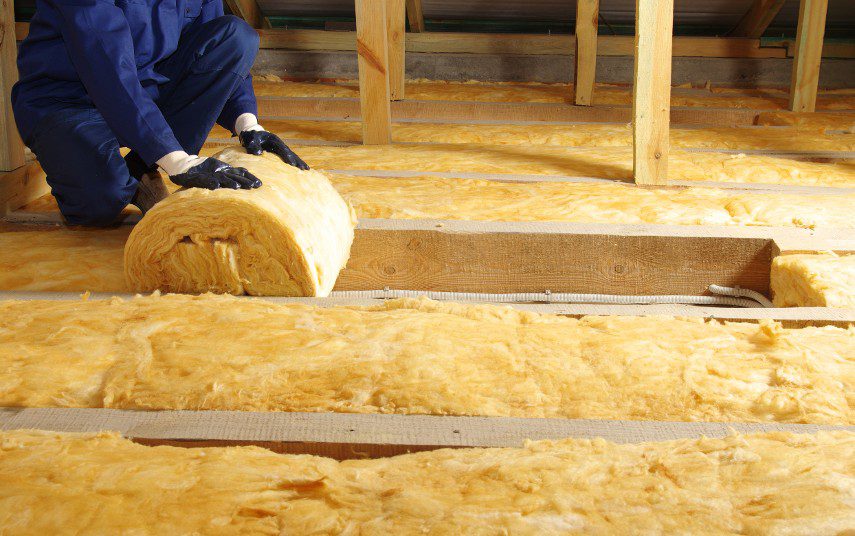 Insulate, insulate, insulate!
Insulation is one of the main actions you can undertake to keep your heating bills down this winter. Whether it's the walls, the loft or even your floors, it is credited with saving plenty of monetary pounds! You may even be lucky enough to qualify for a grant for your loft or cavity wall insulation – find out more at Money Saving Expert – or take a look at Which magazine, that has its take on grants, as well as top tips if you do have to pay for it in full.

Think you might have insulation already? Or not sure if it's working effectively, then read on…
Is your insultation working? Or do you have any?
If you know you've got insulation and you can still feel your heat seeping out, then perhaps your insulation isn't all that it's supposed to be. If you can go into your loft and see the insulation, then that's a great start, but you could also measure how deep your insulation is. There are recommended guidelines for the depth it should be, for a loft it's currently 270mm of mineral wool insulation, but prior to this is was 200mm and before that, 100mm. This means that if you've not revisited your loft insulation for a while, there may be the opportunity to add to it, to make what you have already more effective.

If you can go into a space, like your loft, and check that it's fully insulated, that's great, but if you can't see the insulation, how will you know? For your roof, when it's a hard frost or first snowfall, do a check against all your neighbours' roofs. If yours is the roof that has melted snow on it or isn't glistening with frost when other rooftops are, then it's your home that may be leaking more heat than you'd like.

Walls are insulated by spraying foam inside a cavity wall, which experts say can make your home up to 35% more heat effective. To find out if you have wall insulation can be trickier than in your loft, but there are a few options. If your home gets colder quickly, or you have draughts, these are often indicators that something is amiss, and you can still feel an outside wall to see if it is cold on the inside of your home. Try checking all of the walls in your home as it may be that some of the walls were properly insulated effectively (or not at all) and others weren't and, if so, you'll automatically be able to feel the difference.

If you can, investing in an infrared thermometer, (from about £35 upwards), should be able to tell you if there is an issue, and if so, if there are specific parts of the walls that are affected. For example, if you have been victim of a substandard insulation process, some parts of the walls will be warmer than others. If you are still in doubt, it might be worth looking into booking an energy audit, but make sure it's with an accredited provider.