Best TV shows for home improvement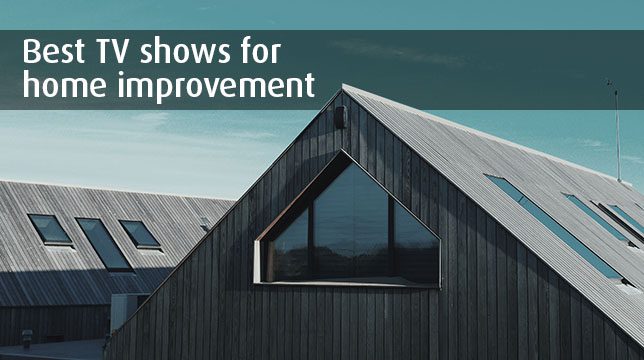 With millions of people around the world having spent a lot more time at home this year, it has been a boom time for interior decoration. Not that interior design was a trend that was showing any sign of slowing down: our passion for home improvements has been on an upward trajectory for many years, and continues unabated!
TV home improvement and interior design shows are still favourites for many of us to sit down and watch of an evening, whether we like to ogle the amazing design ideas in shows like The Apartment, a long-running Asian show in which contestants design a different room each week to be judged by experts including Laurence Llewelyn-Bowen, or we prefer to marvel at the amazingly clever innovations for small spaces on US show Tiny House Nation.
Even if we don't want to go all out to re-create some of the zanier designs in some of these shows, watching these programmes is still a great way to pick up a lot of simple, practical ideas that we could adapt and use in our own homes.
Here are some of our favourites at JB Kind Doors:
Amazing Interiors – Netflix
The idea of this series is to show us amazing homes that lurk behind ordinary-looking interiors, from a houseboat on The Thames in London to the man who actually installed a snorkelling tank in his home. Yes, really. Not necessarily one to incorporate into our own lives, this is nevertheless a breath-taking watch. 
Grand Designs – All 4
It's been around for years and has spawned its own magazine and live shows too, but we still love Grand Designs. Kevin McCloud is the perfect presenter, and we love the way it all looks as though it's going to go wrong … before it always ends up going right. Our favourite episode? Ben Law's Woodsman's House, broadcast all the way back in 2002. Utterly inspirational.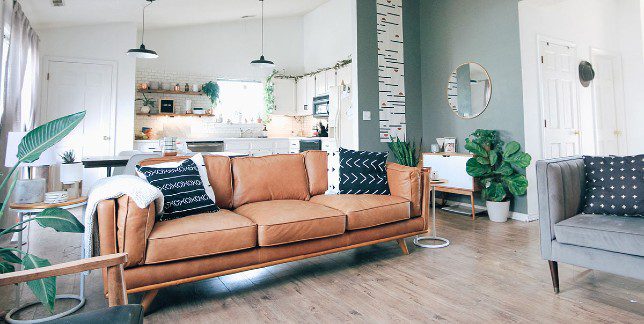 Love it or List It – All 4
The premise of this show is a great one: home owners are asked a simple question by presenters Kirstie Allsopp and Phil Spencer, are they going to love, or list, their home? Many householders across the UK can be trapped for years by the question of whether they would like to carry on living in their home, or whether to sell up and move to something bigger and better. Home owners give Kirstie a budget to do up their home, which she does by creating clever extensions and alterations to make it better suit their needs, while Phil tries to tempt them away by showing them what different homes their budget could buy. It's interesting how often homeowners actually decide that their home improvements are so good that they will stay put.
Queer Eye – Netflix
This Netflix hit show had a previous incarnation and is now more popular than ever. Five guys go into people's lives and transform them from the inside out. Covering clothes, food, grooming and culture, it's interior designer Bobby Berk's classic work inside the home that always catches our eye. With his unwavering eye for elegant but highly practical design, we'd quite like him to come and do up our homes too …
DIY SOS: The Big Build – BBC
The Big Build is the latest version of DIY SOS, and it sees Nick Knowles engage with local tradesmen to do up the homes of deserving people. It's sometimes a very emotional watch, which is why we love it!