5 Ways to Help Father Christmas Find Your Home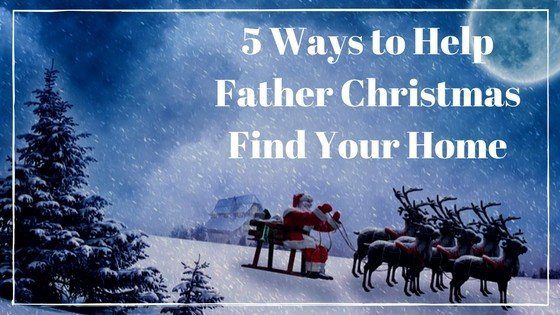 With Christmas fast approaching, there are parents up and down the UK with very excitable children. Chances are you have visited Father Christmas at your local garden centre and now the kids are waiting for the big day. However, children are much savvier now and, if you don't have a chimney you can rest assured that your little angles will flag this up as a pressing issue. So, indulge your Christmas fantasies and help your tots sleep easy by making sure St Nick puts your gifts under the tree.
Write to Father Christmas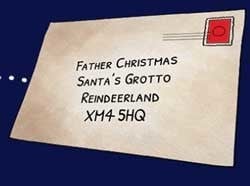 You may have missed out on your chance this year (Father Christmas gets very busy after the first week of December) but to make doubly sure he visits your children next year you could write him a letter.
Royal Mail have a Letters to Santa service which means your little one can receive a response from the man himself! Simply get your child to write their letter to Father Christmas and provide their full name and home address, so that Father Christmas knows where to send his reply! Then send to Father Christmas, Santa's Grotto, Reindeerland, XM4 5HQ. Upon receiving their own personalised letter from Santa, your child will be happy knowing he has your address and won't miss you out!
Santa Stop Here
Some neighbours may hate these, but nothing makes kids happier than emblazoning the driveway and front garden with 'Santa Stop Here' signs.
Obviously, one may not be enough. And, if you have more than one tot, they will definitely need one each or how will he know we all live here!  
You could even get creative and make your own, getting the children involved with decorating duties – they'll love it!
Illuminate Your Home
Again, your neighbours might not be wild about it if they have a hint of Scrooge about them, but going to town with Christmas lights on your home is a sure-fire way of stating to Father Christmas you are open to presents.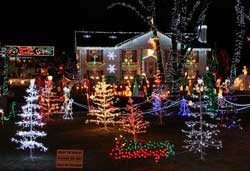 Face it, whilst your kids are going dizzy over the inflatable snowman on the garage roof and the fake icicle lights, there is part of you that relishes it too! You can explain to your little ones that Father Christmas loves all boys and girls, but has a soft spot for those with decorated houses.
Track Santa Live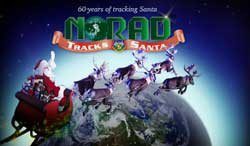 You will have to wait patiently for this one as it won't go live until Father Christmas and his fleet of merry reindeer take to the skies. NORAD, the official Santa Tracker, has tracked the whereabouts of Kris Kringle for over 60 years as he travels around the globe on Christmas Eve.
Tuck the little ones in bed after leaving out the mince pie, milk and carrot. Load the browser on a tablet or iPad and let them snuggle down whilst keeping an eye on the sleigh's progress. Once they see he is airborne they will soon be fast asleep, peaceful in the knowledge he is on the way to your home.
Christmas Baking
We all know Father Christmas likes a sweet treat, and a tipple too! With children leaving everything from mince pies and milk to cookies and a pint (Dads we look at you) as a snack for the big man, why not encourage your children to bake him something special. Whether you keep it traditional with gingerbread biscuits and mince pies, or up the stakes with a Christmas cake or yule log, you can let your little ones know that Father Christmas will definitely pay them a visit due to all their kindness and hard work!