5 New Interior Design Trends This Year
2022 is well underway and we're already seeing the new interior design trends emerging for this year. In our blog about 2022's interior door trends we talked about how creating calm environments and connecting with nature has become a common theme in our interiors this year. After a difficult few years, we're all looking to create a home that's comfortable and nourishing, with positive and hopeful vibes for the future.
Below are the most popular interior design trends for 2022, to help you create a stylish and relaxing home.
Bold Black Accents
We've seen in the past few years how Scandi and Japandi interiors can be implemented to create a calm and mediative home. But we don't have to go for full minimalism to achieve the look. Instead, bold black accents and hardware are becoming a more popular way of reaching an industrial look whilst still having a functional and comfortable home.
For the best use of black accents, use neutral tones broadly across the room, to contrast the black and really allow it to stand out. Options for black accents include black lamps or light fixtures, mirror and picture frames, or a bold black door. Our range of industrial style doors includes a variety of doors to help you reach the perfect industrial interior, like the Civic Black with glass panels to maximise the light in a room.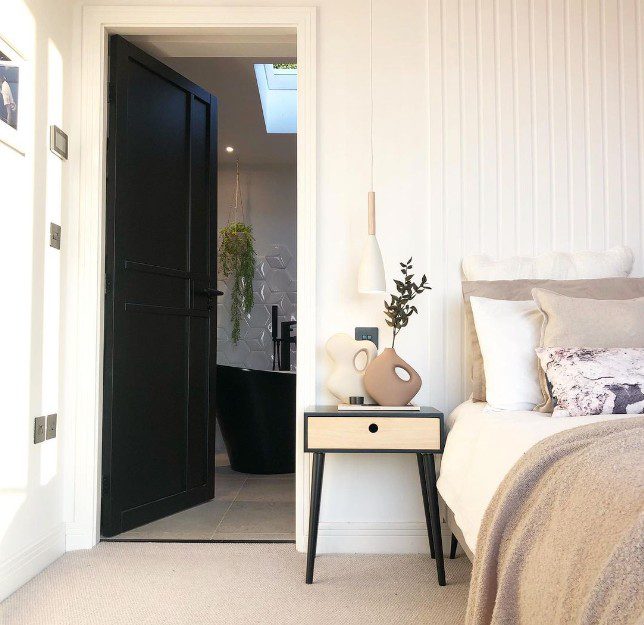 Image credit: @project_34_selfbuild
Green Colour Palettes
After being stuck inside for so long due to pandemic lockdowns, we're all craving being closer to nature. Which is why we're seeing green colour palettes becoming more and more popular this year. The beauty of green tones is that you can really find the right shade for what you want from a room. A softer green will create a more calming environment, whereas a richer jewel-tone green can bring a sense of luxury to a room. Brighter greens can be revitalising and energising.
If you're not yet ready to fully paint your room green, go for pops of colour with soft furnishings, art, and ornaments. Or get Dakota Johnson's coveted iconic green kitchen by painting your cabinets sage green and laying a muted Persian rug.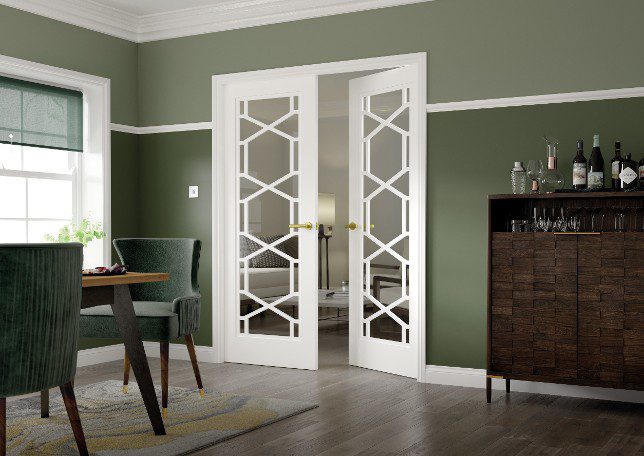 Natural Materials
We can bring the outside in with the materials we use for our interiors as well as the colour palette. Natural materials help to breathe life into rooms, strengthening the connection with nature. All sorts of natural materials can be used in the home, from terracotta to stone, wood to rattan. Whatever your preference, you can find a natural material to match your style.
When incorporating natural materials into your home, you can go big or keep it subtle. You can use marble for kitchen countertops and clay ornaments for a clean and sleek style. Or if you want a more rustic, cottagecore look, go for oak cottage-style doors and hand-thrown pottery.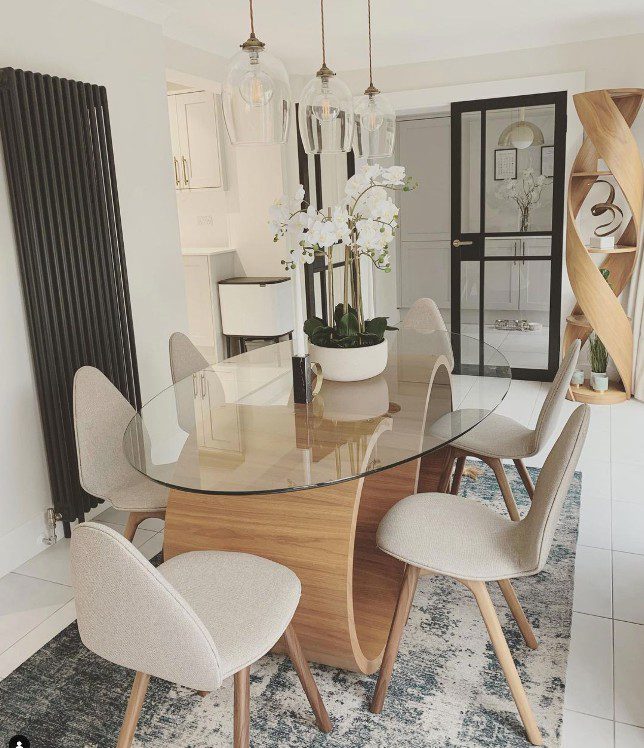 Image credit: @boomtoon_betterment
Floral Wallpaper
The 'grandmillenial' trend – think granny chic, an updated chintz – has been gradually creeping into influencer homes and this is the year we'll see it really take off. It's dominated by floral wallpaper, which really gives us a chance to express our individuality and bring joy to our interiors. With floral wallpaper you can pick whatever style and colour suits you – whether you want to go bright and bold, dark and moody, or soft and subtle.
For a 2022 take on floral wallpaper, place it in unexpected places – inside cabinets, decorating cupboards, or even on the ceiling. This trend is a chance to find some fun with your interior, so get creative!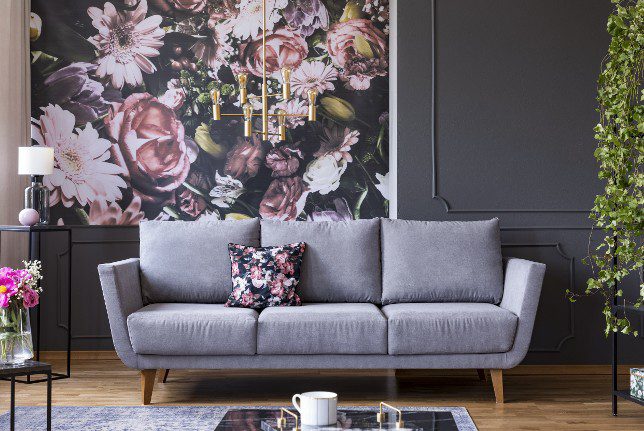 Round Shapes
A hot new interior trend for 2022 is organic, round shapes. Rounded shapes help to bring a softer and milder vibe to a room, bringing feelings of unity and protection. They're perfect for bringing a sense of warmth to a room whilst still being chic and stylish.
There are numerous ways to adopt this trend in your own home. Think circle rugs in neutral tones, plush sofas with rounded edges, round coffee tables in natural materials, and even artwork incorporating rounded natural shapes.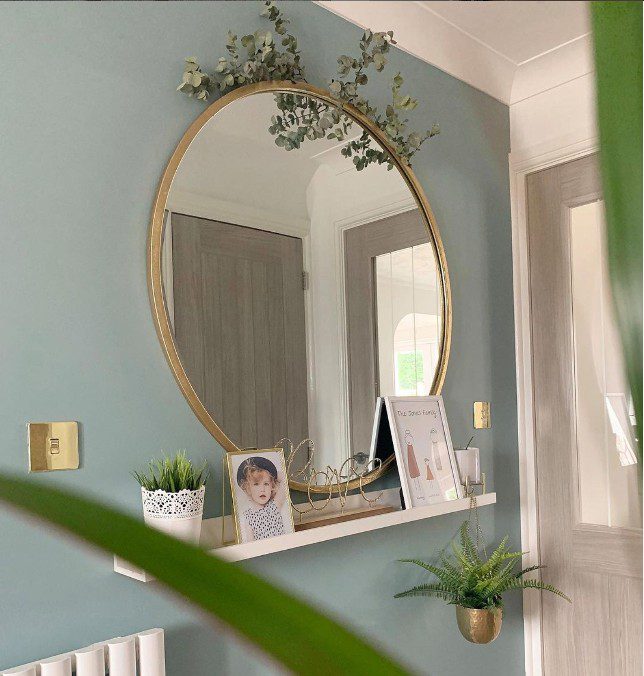 Image credit: @thejonesabode
JB Kind has an extensive range of stylish internal doors to suit every interior and every décor trend, whether you want something sleek and modern or rustic and traditional. Contact us to speak to our team about finding the perfect interior doors for your home.