5 beautiful internal doors for your contemporary self-build project
When creating the perfect interiors for your contemporary self-build project, choosing the right door will really help to pull the overall look together. Whether you want light to flood through the area, or break up the design with some interesting textures, your choice of door will be one of the most important decisions you will make.
It's always key to get lots of ideas down so you have plenty to choose from, so here are our top five picks of beautiful internal doors to help nail down your design.
1. Metro White Glazed
A white door definitely does not have to be a boring door, as you can see here. Self-build properties usually have glazed door pairs incorporated into the design. It's a great way to add flexibility by giving homeowners the option to close off areas or have them open. Plus, the glazing has the benefit of allowing rooms to be bathed in light. Our Metro door is part of our Urban Industrial range, which is inspired by the appeal of factory warehouse style living. With its uber contemporary clean lines, the glazed Metro looks fantastic on its own or when used in a pair.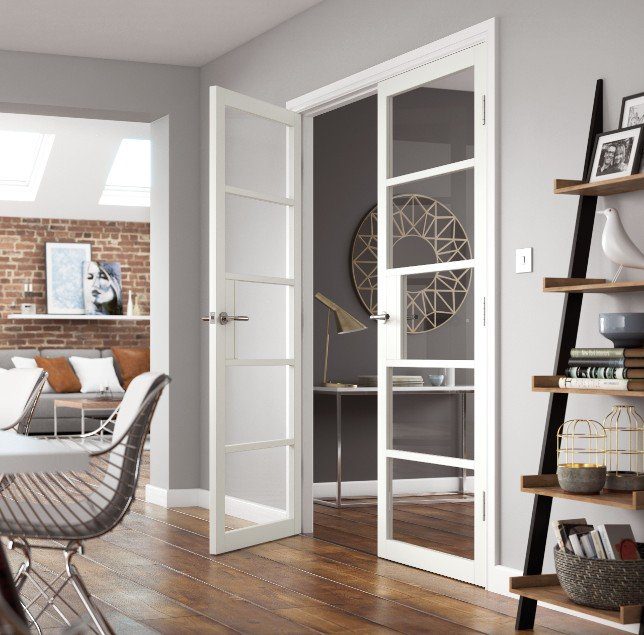 2. Alabama Cinza
The fashion for grey shows no sign of slowing down and on-trend dark grey doors are just the ticket for contemporary interiors. Dark grey doors like the Alabama work really well with the current trend for anthracite framed windows, as you can see in this image. The beauty of grey is that it goes well with lots of different colour schemes, lending a sense of cool, collected calm to your interior space.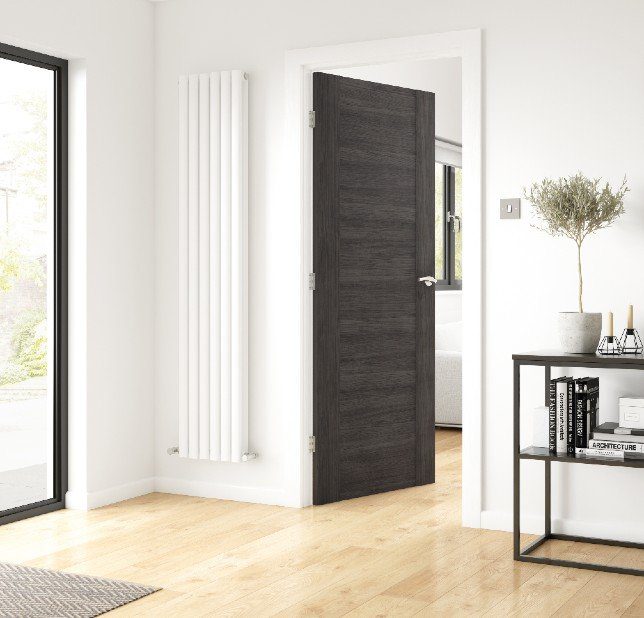 3. Tigris Ivory
We are seeing pale, neutral tones coming back into vogue now. Many people find this range of hues highly restful in the home. Part of our ever popular and highly practical laminates range, the Tigris Ivory blends in perfectly with these soft and gentle colours. Flush doors such as this one, by which we mean, a simpler design that is plain on both sides, fit very well with most styles so this is a particularly great choice if you want a door that you might want to feature multiple times within the home. Top tip: repeating one element of a design, such as a door, while mixing it up in other areas, such as choices of paint or wallpaper, is a great way to give your interior space a sense of both uniformity and dynamism.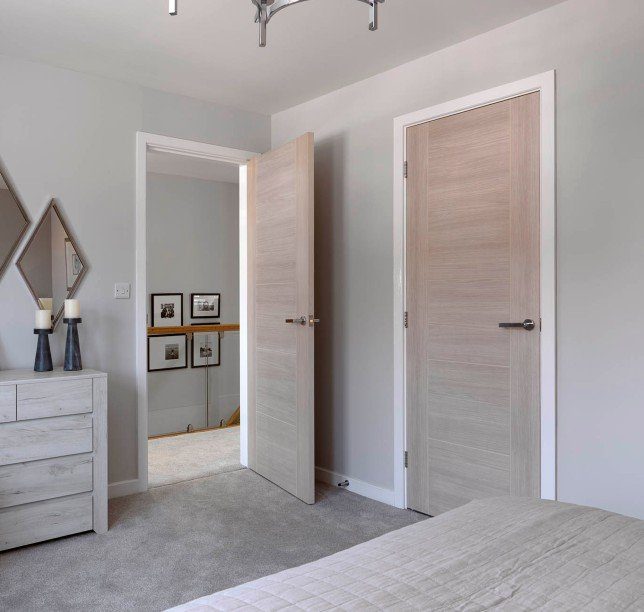 4. Ripple
Textures are now weaving their way into many different surfaces in interior design, such as tiles, for example. Introducing textural elements is a really good way to add extra interest, without such a strong need to ensure it matches other things, as you have to do with colours. A ripple door such as this one really taps into this trend, adding a subtle additional design to a room without it being overpowering. The other advantage of a ripple door is that it can be painted to any colour in order to blend in with the overall scheme – win win!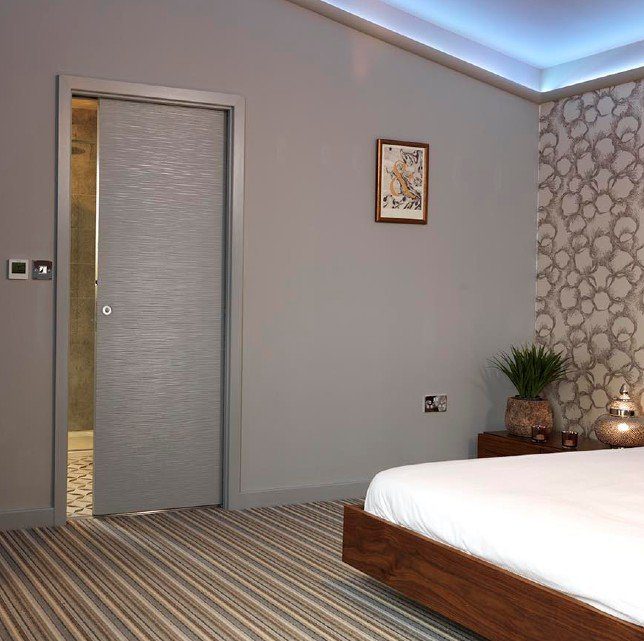 5. City Black Clear Glass
Another in our Urban Industrial range (like the Metro door, above), the City Black Clear Glass is bang on the current trend for black. It seems that contemporary designers can't get enough of classic, clean and simple black and the way it can 'frame' an interior space, as in this image. Black doors work very well with Shaker style kitchens, which in themselves have proved to have lasting appeal.
Image credit: @boomtoon_betterment