3 Easy Ways to Maximise Space in a Small Room
When you live in a small home, it can be tricky to fully maximise the space you have available. You'll want to combine practicality with aesthetics – your small room will need to fit in everything you need whilst also showing off your personal style. With reduced space, you might be finding it a challenge to achieve that perfect balance.

But with these simple interior design tips, you can make the most of the space in your small room, making it feel bigger and look stylish.
Let in light
If you want to make a small space look bigger, a simple trick is to let in as much light as possible. Try not to let the window dressings cover the windows during the day and use mirrors strategically placed around the room to reflect the light.

Internal glazed doors are a great way of letting in even more light into a room. Our range of glazed internal doors also act as an attractive design feature, with a variety of styles and patterns available to suit all interiors. Plus, all our glazed doors are fitted with safety glass, for peace of mind. Glazed doors with opaque glass are a great solution for when you want to let in natural light into a room whilst also maintaining privacy.

When choosing a colour palette for your small room, lighter neutral tones will help to make the room look lighter and more spacious. Painting the ceiling the same colour as the walls will also help to make the room feel larger. When using a lighter colour palette, add in various textures or dark accents, such as black internal doors to add depth, dimension and drama to the room.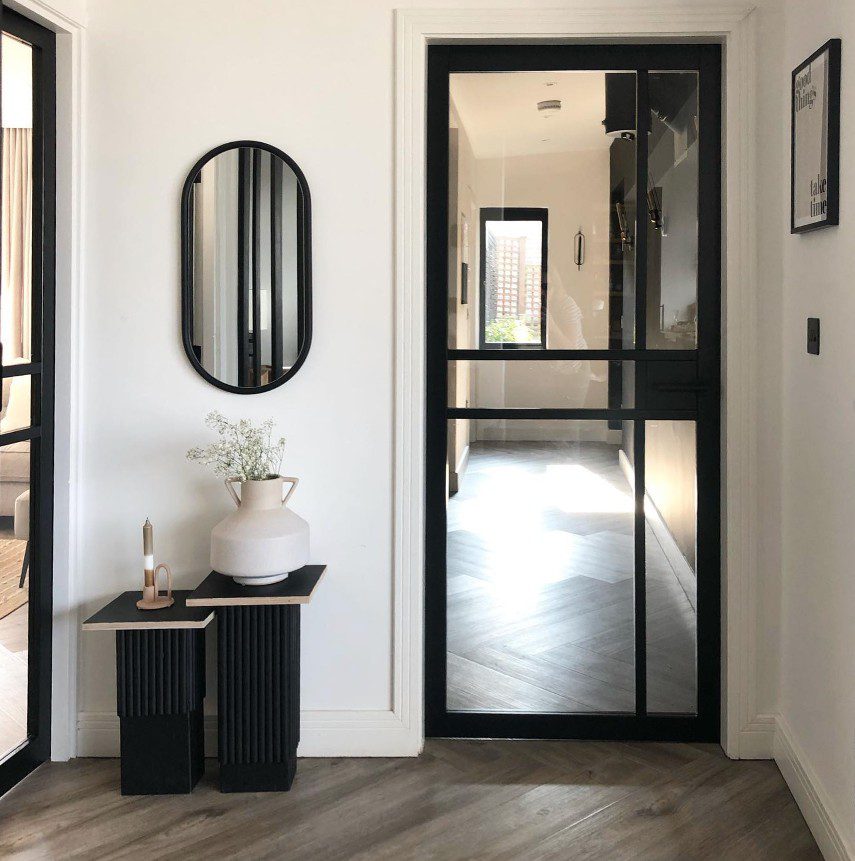 Utilise wall space
When floor space is restricted, the solution is to maximise the space available on the walls. Instead of floor lamps, use hang lighting fixtures to the ceiling or wall. Instead of using a bulky bookcase, hang shelves on the walls; you can stack shelves on top of each other for a faux bookcase effect, or stagger shelving around the room. If you're using the room as a home office, you can even install a wall-mounted desk, which will take up much less space than a standard desk but still offer a practical working solution.

Pocket doors can be used to further utilise walls to save space, offering a stylish and practical solution. A pocket door will conveniently slide into a wall cavity, meaning you have more space in the room itself. Pocket doors from JB Kind are supplied pre-assembled, which means they can be fitted in half the time of other brands, making installation stress-free. Almost all of our internal doors are suitable to be used for pocket doors and are available as single or double doors in a range of sizes, so you can pick the right door for your home. Plus, once the system has been installed, the door can be changed in the future without the need for structural alterations to the wall, making it easy for you to change up the style when you give the room a makeover.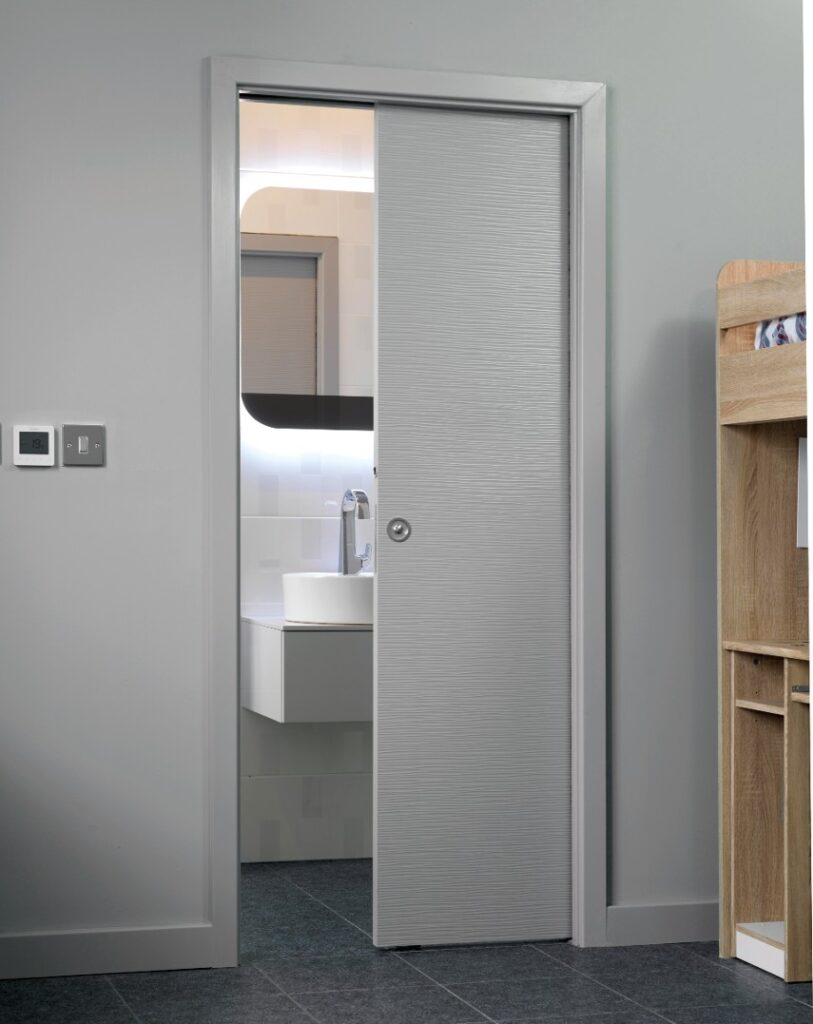 Choose the right furniture
Choosing the right furniture is key to maximising the space in your small room. Look for multipurpose furniture, like a sofa that can double up as a day bed when guests stay, or an ottoman that provides storage and can also act as a spare seat when people come over. Stowable furniture can also be a good space-saving solution, such as an extendable dining table or foldable chairs that can be stored away when they're not needed. You should look for bespoke, built-in furniture and storage where possible, as this will ensure every available inch of space is used properly.
If you don't want to fix furniture to your walls, you can recreate the look by opting for furniture with tall, thin legs, which will still help to make the room look airy and spacious. Or you could go for a coffee side table that attaches to the couch to save more space.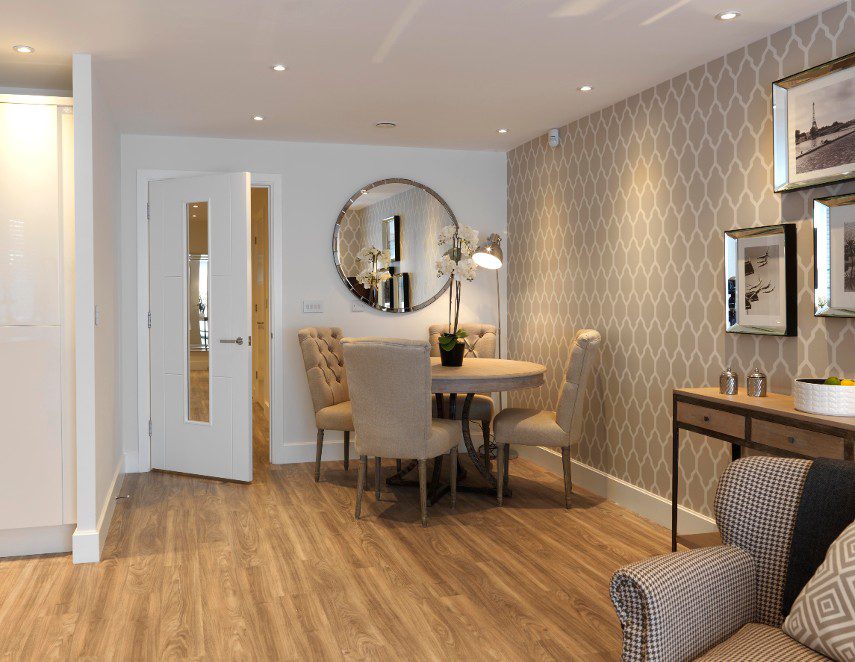 JB Kind has a huge range of internal doors in a range of colours and finishes, so you can find the perfect addition to your space. Contact us to find out more.