What makes an enticing entrance door?
First impressions count – and when it comes to making a property memorable, the front door has a key role to play, in reflecting the character of the building, its architecture and its owner.
The UK entrance door market has expanded significantly in recent years, following a sharp rise in housebuilding, coupled with steady growth throughout the home improvement sector. Indeed, we have seen a general move towards higher value replacement products, with an increased demand for solid and engineered timber doors. But what exactly are the key elements to look out for when selecting a truly impressive entrance door?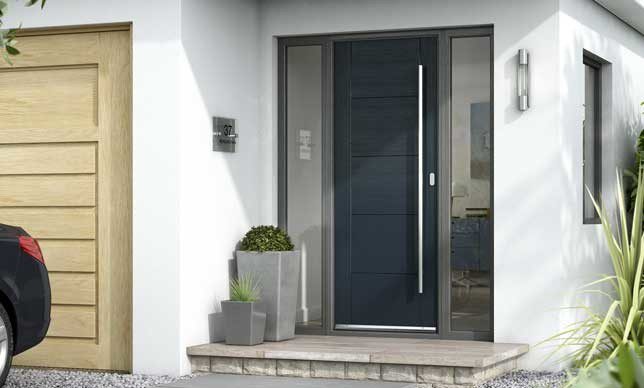 Material world
It's important to be aware how certain door materials can really add value to a property, as well as significantly enhance its kerb appeal. Doors should match the character, aesthetic and period of the building to which they are fitted, with suitably matching door furniture. Take external oak doors, for instance – these can really add kerb appeal to a variety of property styles, from the uber modern, to the traditional.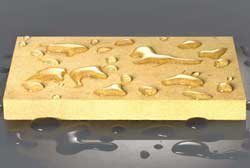 However, once fitted, the principal enemy of timber doors is excessive exposure to moisture or dryness. In order to combat this, more 'engineered' materials are being introduced to both the new and replacement markets. For example, MEDITE®TRICOYA®EXTREME is an acetylated wood panel product, offering durability, reliability and exceptional dimensional stability when it comes to changing weather conditions. Performance attributes such as high strength, lightness and good insulation lend themselves to a wide range of applications. Utilising this material in the construction of front doors results in superb levels of durability and weather resistance – as exemplified in JB Kind's own range of External Extreme doors.
Stylish
Another notable trend is the extensive range of styles available. Certainly, at JB Kind, we have engineered timber entrance doors which balance contemporary and traditional styles, ensuring they are suitable for housing developments, self-build projects and house renovations across the UK.
Currently, cottage style doors are proving popular, due to their grooved panel effect, which either marries the aesthetic of rustic properties or adds a refreshing touch of character to urban homes.
Secure
Front doors also need to be secure, with a strong, fortified frame, resistant to attack. A door viewer (spy hole) allows occupants to see who is outside the front door, while strong and solid physical locking mechanisms will prove invaluable. Rim latches, metal mortice deadlocks and door chains should also be fitted to heighten levels of home security.
Eco friendly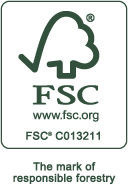 Another key factor is the sustainability of the materials used in manufacturing the external doors. Look for suppliers that source through responsible forestry management and those that ideally hold their own Forest Stewardship Council (FSC) chain of custody certification. This certification ensures that the door can be traced back from its original forest source through every stage of the production process, ensuring it complies with stringent sustainability standards.
Perfect fit
Finally, whatever material external doors are made from, it is highly recommended they are fitted by a professional joiner. Plus, once fitted, it is important homeowners regularly maintain their external timber doors and re-coat with varnish or paint every two to three years, to ensure they retain their original appearance.
For some fitting tips, see our How to fit an external door.