The UK's first ever internal Door Visualiser is here!
Excitement abounds here, thanks to our amazing new online Door Visualiser, a UK-first for internal doors! Thanks to this innovative new tool, you will be able to take your pick of more than 70 of our most popular solid and glazed door designs and position them in three room types, so that you can 'design before you buy' and get an accurate picture of how our doors would look in your home.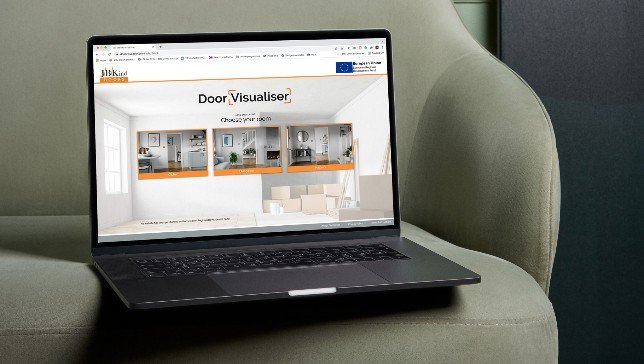 You can experiment with different door designs in a kitchen, a lounge or a hallway – and you can even change the wall colours and floor types to match your interiors, giving you extra confidence when making your door decisions. An extra benefit is that, once you have created the room designs tailored to your own interiors, you can then save your designs, giving you the opportunity to review them, before you make a final decision. Whatever your specific style, we're sure you'll be able to find a fit.
Are you ready to take our online Door Visualiser for a virtual spin?
Certifications & Memberships