Support for the National Memorial Arboretum
Every year at JB Kind we focus our charitable efforts on a single charity. In past years these efforts have included sponsored sky diving, trekking with a door to the top of Snowdon and performing in a "Warehouse Olympics".
This year our chosen charity will be the National Memorial Arboretum in Alrewas, Staffordshire. The Arboretum is home to the Armed Forces Memorial which commemorates those who lost their lives in the line of duty, or as a result of terrorism since the end of the Second World War.
Overall there are over 60 memorials in the Arboretum commemorating various military and civilian organisations. The memorials are situated in an area of over 150 acres which has been planted with over 50,000 trees. It is a place for remembrance and contemplation but also a place to enjoy for its own sake with many walks and trails to enable the visitor to explore the environment.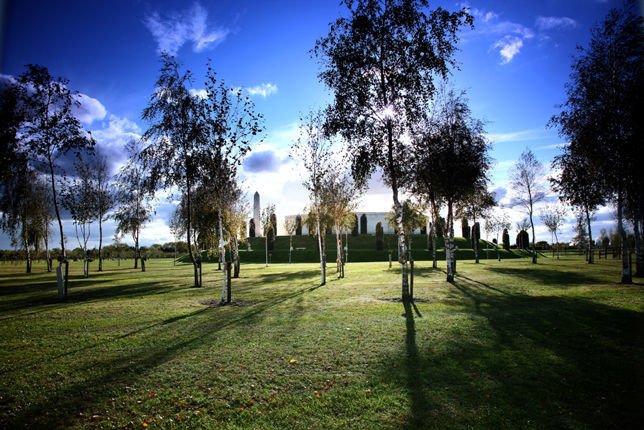 JB Kind Managing Director James Cadman explains why, in 2015, the company has chosen the National Memorial Arboretum and what this year's fundraising plans are:
"The Arboretum recognises the immense sacrifice that thousands of people have given on behalf of their country and provides a place of remembrance which honours the fallen – a lasting and accessible memorial to those that have served in our Armed Forces. The Arboretum is trying to raise funds to improve its facilities for the thousands of people that visit each year, and to do that they need companies just like us to play their own part in raising whatever funds they can to help them achieve their monetary target."
A charity walk is being planned involving both JB Kind employees and staff from the Arboretum as well as family and friends, which will take place during the summer. As well as raising funds for an excellent cause the walk will be in tribute to a local hero, William Coltman who, as a member of the Staffordshire Regiment, became the most decorated other rank in the British Army, winning his honours during the First World War. It is appropriate to celebrate William's life with a walk as he became a groundskeeper with the parks department in his local town of Burton on Trent after his heroic deeds.
The walk is being planned to take place in August and we will be publishing more details nearer the time.
Certifications & Memberships