Spectacular doors for 2015
Happy New Year to you all! Not breaking with tradition, the New Year has brought with it our 2015 Door Collection – with more than 200 designs, 23 ranges and 37 new additions, it really is our biggest and best range of doors to date. What is even better, nearly 40% of our door designs are exclusive to JB Kind.
This year's collection includes several striking statement doors, for example, the Calypso door range with two new retro door designs (Aurora) that put a contemporary slant on designs from the 1950s & 60s.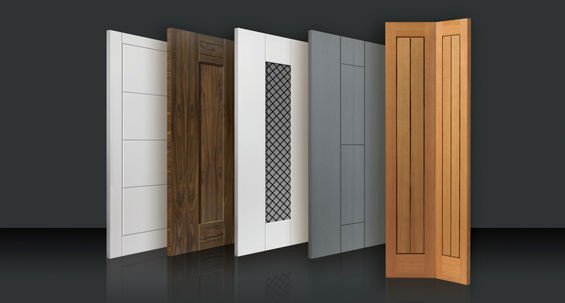 New range, Nuance, has been added thanks to the increasing popularity of painted timber effect doors. Nuance, inspired by the current trend for neutral colour tones, consists of six door styles, including glazed options, and offers a perfect complement for a modern interior.
We've also recognised the astonishing growth in demand for space saving Bi-fold doors and instead of four doors in this range, we now have eighteen. This allows you to be inventive in your space saving and use our door designs for en-suites, cupboards and wardrobes too.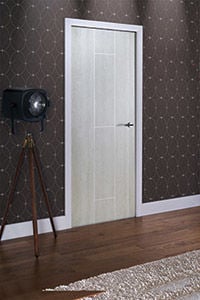 The firm favourites are still available and we have expanded these ranges to meet demand. For example, within our successful Symmetry shaker panel style range we have introduced six new, exclusive to JB Kind, designs to its clean, uncomplicated style.
We've also introduced four new designs to our popular Eco Colours range and home owners can now enjoy the stunning satin white painted finish enhanced with a choice of two black feature grooved patterns, as well as their matching glazed partners.
The 2015 Door Collection has also introduced a new range of designer door handles, stylish latch packs and easy-to-install pocket door systems. We are also continuing to offer a wide range of bespoke options, so that doors can be tailored to individual requirements.
So whatever your project, whether you're self building or renovating, consider your internal doors, as they really do make a difference to the overall look and style of your home.
Download your copy now or complete our Contact us form and we'll pop a hard copy in the post.
Certifications & Memberships