We've launched our 2021 Door Collection Brochure early!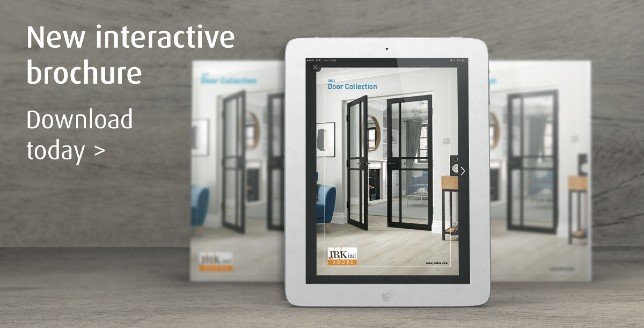 It's our anniversary of 150 years in business and, to celebrate, we're proud to announce the early launch of our 2021 Door Collection Brochure! We're excited and, when you see it, we think you will be too! Our 2021 Door Collection features our classic styles that never date, plus a whole host of hot new looks like the uber-cool Urban Industrial range.
Our new 124-page Door Collection is an essential for style-conscious consumers, whether you are committed to the classics or keeping track of the latest trends, our 2021 brochure boasts more than 200 door designs that provide the perfect complement, from intense industrial styles and cool, calm greys to the cosy cottage look.
Thanks to the popularity of the 2020 iPad-sized brochure, the 2021 Collection is the same size and printed copies can be requested. However, if you would rather browse through the brochure online then, for the first time, we have a new interactive flipbook with informative links and product videos that can easily viewed via our website.
JB Kind sales director Simon Johnson says: "Here at JB Kind, we are delighted to be in a position to launch our new 2021 Door Collection early. All our top-selling favourites are still very much in situ, however, we are proud of the many brand new sizzling styles and features we are launching this year.
"The Urban Industrial range really celebrates that retro look, making this sought after style easy to emulate in your home.
"And let's not forget some heroes of our last collection which are still very much celebrated in this brochure: the refined elegance of our White Classic range, for example, and our very popular Colour Options paint service for customers who love our designs and want them in a different hue.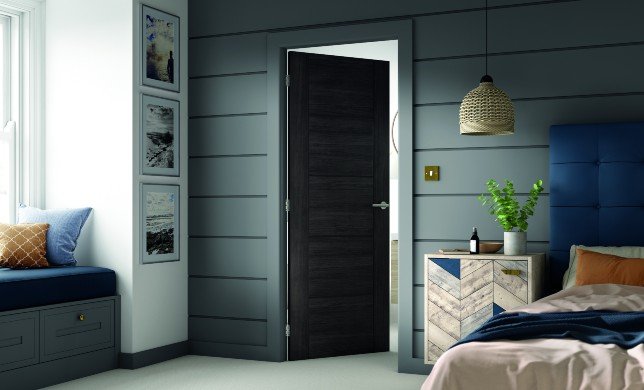 Urban Industrial range – Sleek, fresh & uber-cool
The Urban Industrial City and Metro doors are ideal for modern, fresh spaces. The sleek lines of these robust doors, with their exceptional painted finish, are available in black and white, with glazed versions too. In addition, unlike other available versions on the market, they are made to a higher specification with individual glazed panels and solid lock blocks, so specialist ironmongery is not required.
Oak Contemporary range – A solid choice climbing the ladder in interior style
Our outstanding and popular Oak Contemporary range has a new design this season. The Palomino features a popular ladder-style design, is a highly competitively priced unfinished oak veneer alternative, with real wood grooves.
Lush living with our Laminates range – New dark grey design
Our spectacular Laminates collection is in the limelight again, with our new dark grey Tigris, a flawless addition to our super successful Alabama Cinza.
A sophisticated 'Shake' up – New white shaker door design
A superior and stylish shaker door, the new Rushmore White is an new alternative to our long-standing favourite, the Rushmore Oak.
Certifications & Memberships