JB Kind pledges to raise £5,000 for Macmillan Cancer Support
We have a track record for successful fundraising, raising thousands of pounds every year for excellent causes, and 2017 is no different. From a shortlist of charities, we decided on Macmillan Cancer Support for our Charity of the Year. In fact support was so strong, we've decided to make Macmillan our chosen charity for two years and all the funds raised will go to support local people.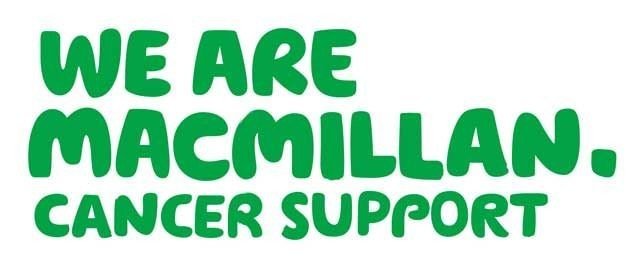 What do we have planned?
We'll be undertaking a wide range of fundraising activities over the next two years with a final target of £5,000. Some smaller events like the Easter Raffle and Grand National Sweepstake have already taken place and will soon be followed by cake bakes, dress down days and other modest events.  The main event in 2017 will be an 11 mile sponsored charity walk and 'door carry' around Calke Abbey in August, which will be undertaken by JB Kind staff, friends and family.
Twelve months later in 2018, we will hold another Charity Golf day, following a very successful fundraising day supporting Burton Stroke Club in 2016. We would like to repeat and improve the event next year, this time dedicated to Macmillan.
Why are we supporting Macmillan?
One in three of the UK population is affected by cancer in their lifetime, with more than 350,000 new cases of cancer diagnosed every year, so this illness is close to many people's hearts. Macmillan is an exceptionally worthwhile advice service, support network and often lifeline for cancer sufferers.
Macmillan's Grant Programme
At JB Kind, we have specifically chosen to support Macmillan's Grant Programme in South Derbyshire and East Staffordshire. Macmillan Grants help people on low incomes who have cancer to meet costs that can arise from the condition and its' treatment. Usually, a grant of around £400, can go towards a wide range of practical outgoings, like heating, clothing or a much needed break.
For those living with cancer, living costs are very likely to go up with many having to find approximately £570 extra every month as a result of their diagnosis. We all realise that cancer will have a severe impact on our health but not all of us are aware of the extreme financial impact that it can have.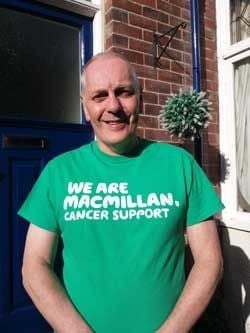 Steve Loane, Macmillan Area Fundraising Manager for Derbyshire comments:
"For those with severe financial difficulties, a Macmillan Grant helps to reduce stress and anxiety, promote feelings of relief and control, and enables people affected by cancer to have a more positive outlook on life. This support is vital and helps to ensure that people can concentrate on looking after themselves during the difficult times, rather than worrying about finances. Macmillan grants have a positive impact on quality of life, reducing worry, anxiety and enhancing control and promoting general feelings of well-being.
"We are delighted that JB Kind Doors has chosen to support Macmillan Cancer Support and we are excited about the programme of fundraising activity planned for the next two years. 98% of our income comes from voluntary donations and we rely on partnerships such as these so that we can continue to provide support and services for local people, their friends and families, affected by cancer. We are very much looking forward to working with the JB Kind Charity Committee and staff."
If you want to find out more about Macmillan Cancer Support, if you would like to donate or if you are struggling with issues surrounding a cancer diagnosis for you or a loved one, call Macmillan free on 0808 808 00 00 (Monday to Friday, 9am-8pm) or visit www.macmillan.org.uk
Certifications & Memberships