JB Kind enters two teams in local Pancake race
For the fifth year running , JB Kind Doors entered two teams in their local Pancake race in Swadlincote, South Derbyshire.  Around 40 teams entered the event covering a specially constructed course with "flip here", "a recycling challenge" and 'coconut shy' stations across the track.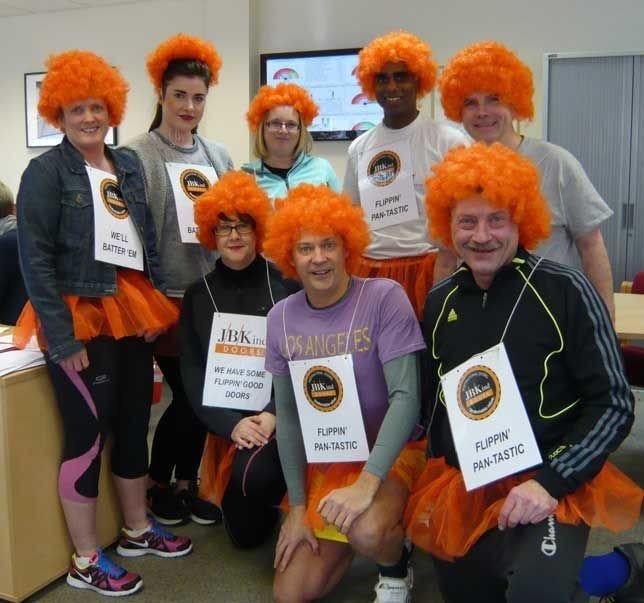 Eight of our most enthusiastic athletes volunteered to take part, which included our Directors and internal sales team.  Named 'Flippin' Pantastic' and 'We'll Batter' Em' our two teams wore attractive bright orange wigs and tutus!
The teams may not have won (14th place wasn't bad!) but we were awarded Best Fancy Dress.  Lots of fun and laughs were had by all.  It was Pancake Day after all!
Thanks to everyone who took part and for doing a great job raising money for Sports Relief (part of the Comic Relief Charity, to help those with incredibly tough lives, both at home in the UK and abroad).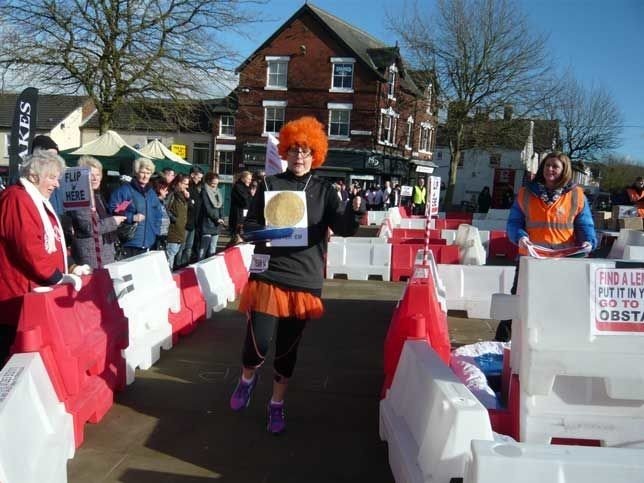 Certifications & Memberships